Pevsner and the Buildings of Stoke-on-Trent

Inner Burslem
St. Paul, Church Square




next: Inner Burslem - Central Methodist Church
previous: St. Joseph (RC) Church
St Paul, Church Square.
A large Commissioners' church, designed by Lewis Vulliamy and built in 1828-31.
It cost over £10,000, and is placed, as such churches so often are, outside the old centre. Big w tower, nave and aisles, large Perp three light windows, buttresses, battlements.
The galleries inside have been removed.*
* The church is to be demolished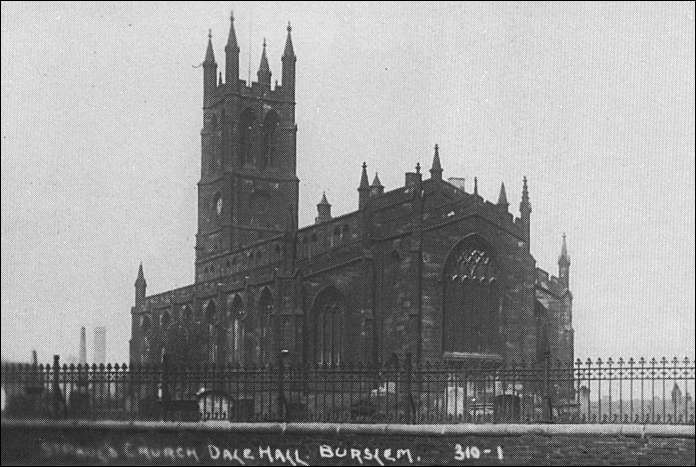 Postcard of St. Paul's Church c.1920
Built in 1828 and demolished in 1974.


on St. Paul's Burslem

next: Inner Burslem - Central Methodist Church
previous: St. Joseph (RC) Church

---