Christ Church. 1830-1. By F. Bedford, Another big Commissioners' church (cost £3,146) outside the town centre proper, w tower with pinnacles and spire; embraced.
Nave of three wide bays with pairs of lancet windows. The transepts and chancel are of 1885-6 by A. R. Wood.

Christ Church - Tunstall
photo: Clive Woolliscroft - March 2007


---
Sacred Heart (R.C.), Queen's Avenue. 1925-30 by J. S. Brocklesby, completed by Father P. J. Ryan. Large and eager to impress. Romanesque, with three low domes and an apse. The aisles separated from the domed nave by clusters of four shafts with shaft-rings. One big, square w tower and one smaller round one with a conical roof.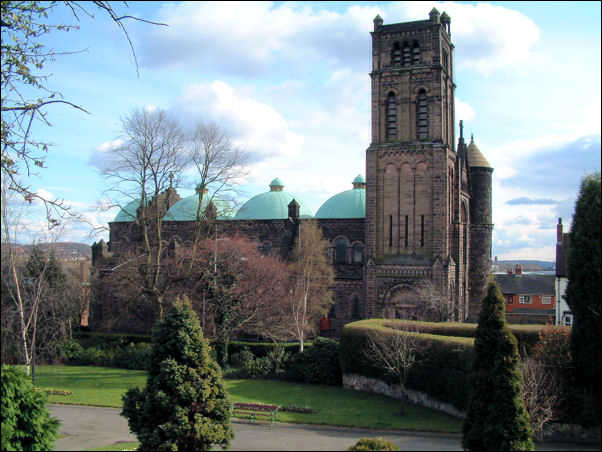 Sacred Heart (R.C.), Queen's Avenue.
taken from Tunstall Park

apse of the church
photos: Steve Birks - March 2008
on Sacred Heart Church and Father Ryan

---
Town Hall, Tower Square. 1883-5 by A. R. Wood. Nine bays, brick, in a sort of Italian, ill-defined.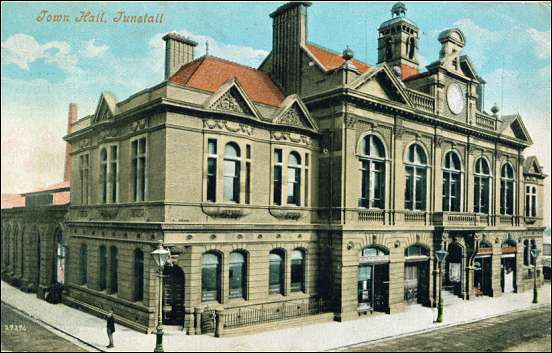 postcard of Tunstall town hall

on Tunstall Town Hall

---
In Tower Square is the Clock Tower of 1893.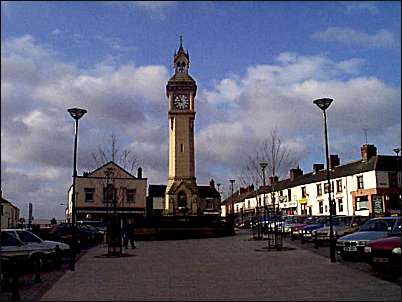 Tower Square - looking westward
In the centre is the clock tower, erected in 1893, in a yellowish brick. The tower stands on the site of the original town hall. It was built by public subscription to honour Sir Smith Child.
on the Clock Tower

---
Market, The Boulevard. 1857-8 by G. T. Robinson.

The Boulevard, Tunstall
c.1950 Formerly Station Road. Other than the High Street
the Boulevard is the principal street in the town centre.

---
Queen Victoria Jubilee Building, The Boulevard. 1889 and 1898 by A. R. Wood. Large, red brick, indifferent.

Queen Victoria Jubilee Building

on Stoke-on-Trent libraries

Entrance to the Queen Victoria Jubilee Building
above are the arms of Tunstall Town

---
In Victoria Park close to the Jubilee Building and the Catholic church is a clock tower; very acceptable. Its date is 1907.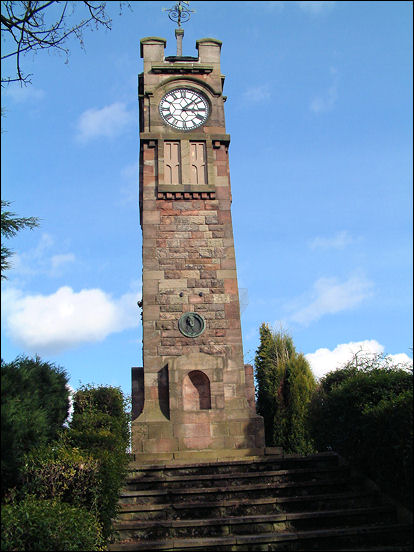 The Adams Clock Tower, Tunstall Park
on the clock tower and the Adams family of potters