William Durose, Art Metal Worker, Tunstall


William Durose, Art Metal Worker, Tunstall
advert from.....
1907 Staffordshire Sentinel 'Business Reference Guide to The Potteries, Newcastle & District'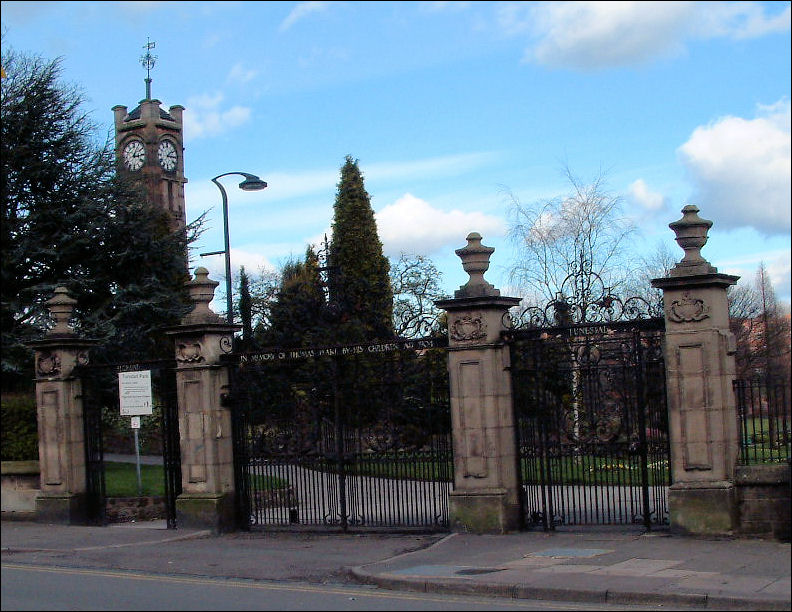 Tunstall Park Gates in March 2008
Over a 100 years later Tunstall Park gates ironwork made by William Durose still stands.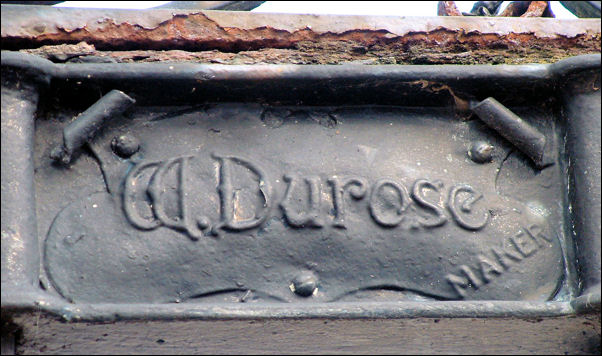 makers mark - W. Durose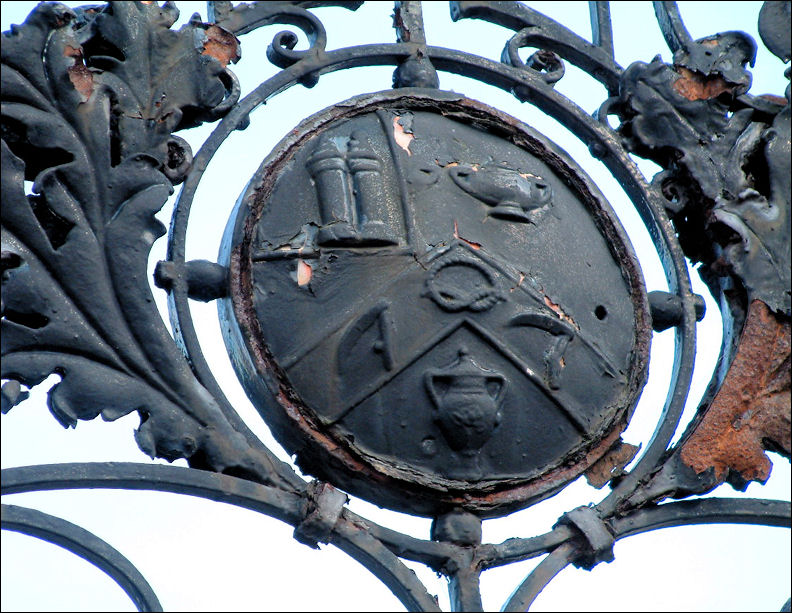 the Tunstall Arms incorporated in the gates
Description of the Tunstall Arms:
The seal probably came into being in 1866 when the Tunstall Burial Board was formed.
In the chevronel is the Stafford Knot and two scythes which are from the arms of the Sneyd family. The Scythe also appears in the Burslem arms.
The vases represent the pottery industry and in the the upper left corner is a representation of two bottle kilns.

Contribution to the City Arms:
In 1912 arms were granted to the new county borough of Stoke-on-Trent. It was made up of devices previously used in the arms of the constituent six towns.
Tunstall was the only one of the six towns to incorporate the Stafford knot in its arms - the knot and the scythe were used in the city arms.
---

Tunstall Public Library, formerly Victoria Institute, and public baths, 1889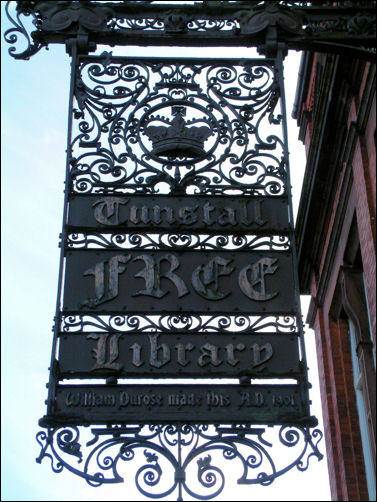 "Tunstall Free Library. William Durose made this, AD 1901"
in 1901 William Durose made the sign for Tunstall Library
- he made sure that he got some publicity out of it -