Location and period of operation:
| | | | |
| --- | --- | --- | --- |
| Empire Porcelain Co | Stoke | 1896 | 1967 |
Manufacturer of earthenware and porcelain at the Empire Works, Stoke, Stoke-on-Trent.
Empire Works
The Empire Porcelain Company was established in about 1896
at the Empire Works in Stoke Road. A wide range of pottery and
porcelain was subsequently produced. The various marks include
the initials EPC, EP or the word Empire.
From: Jewitt's Ceramic Art of Great Britain 1800-1900
---
Initials used on ware for identification:


EPC
EMPIRE WORKS
STOKE-ON-TRENT
EMPIRE
EMPIRE WARE
EMPIRE WORKS
SHELTON IVORY
EMPIRE PORCELAIN Co
IVORY WARE
"Ltd" may be included in the name after mid 1963.
Month and Year of manufacture often occur with the
marks between the 1920's and the later 1950's
for example "3 43" is March 1943
---
click for further information:-



see information on the Empire Works
---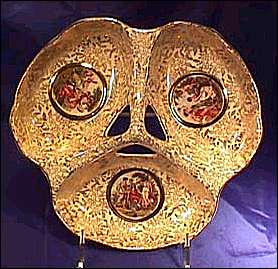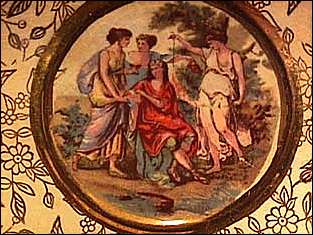 EMPIRE ENGLAND PORCELAIN 3 SCENE DISH This is an Empire of England porcelain dish that has 3 different scenes. The dish is covered in gold flowers and leaves and in the center of each of the 3 sections is a different mythological scene.
---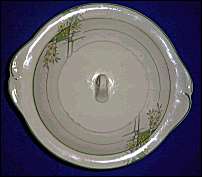 Cream, yellow and green 9" diameter tureen and lid
The base is stamped "EMPIRE, England, Shelton Ivory 339"
The mark "Shelton Ivory" was used in the 1930's
---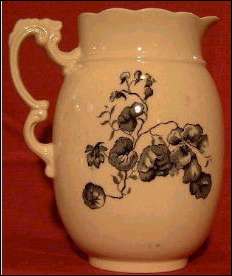 Pitcher with a ornate handle. The marking on the bottom reads Empire Works, Stoke On Trent, England. It measures 6 1/2" high and 5 1/2" wide from the tip of the spout to the top of the handle.
---
last updated: 2 March 2004