| | |
| --- | --- |
| William Hackwood | |
Location and period of operation:
| | | | |
| --- | --- | --- | --- |
| William Hackwood | Hanley | November 1827 | 1843 |
Earthenware and Jasper ware manufacturers at Eastwood, Hanley, Stoke-on-Trent, England
William Hackwood had started a manufacturing partnership in 1807. In November 1827 this partnership was dissolved and William Hackwood continued on his own account.

In 1840 Hackwood's factory was one of 173 pottery works visited by Dr. Samuel Scriven to collect evidence to be presented to the House of Commons' Commissioners to aid their report into working conditions in English factories & mills. - read Scriven's interviews at Hackwood's factory.

John Ward noted that "William Hackwood occupies a pot-work in Hanley, near the Caldon Canal"; History of the Borough of Stoke-upon-Trent 1843
Previously: Hackwood & Co
Subsequently: William Hackwood & Son
---

Summary of the operations of the Hackwood family:


Operator

Works location

operation date

Hackwood & Co
(also known as Hackwood, Dimmock & Co)

Eastwood, Hanley

1807-27

William Hackwood

Eastwood, Hanley

1827-43

New Hall, Shelton

1842-49

New Hall, Shelton

1849-56
---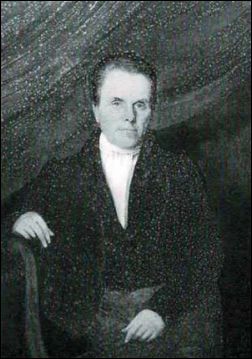 William Hackwood
"Potter of Hanley, 1774-1849"
courtesy: R. K. Henrywood
Staffordshire Potters 1781-1900|

NOTE: This is not the same William Hackwood
who was a modeller at Josiah Wedgwood's Etruria works
---
The London Gazette
4th September 1829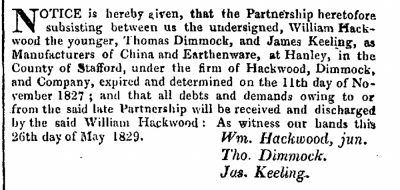 Notice of the dissolution of the previous partnership
of Hackwood, Dimmock & Co
William Hackwood jnr continued on his own account
---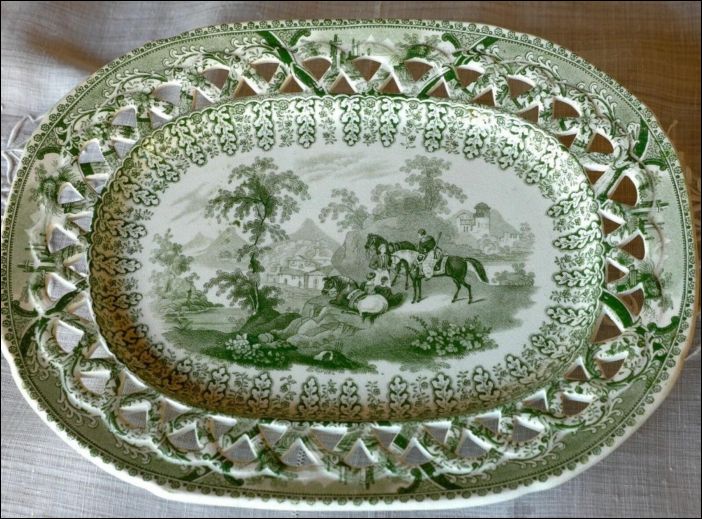 reticulated platter in The Repast pattern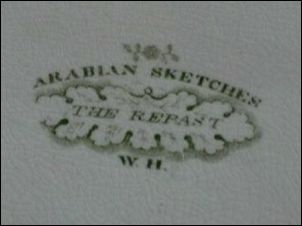 Arabian Sketches
The Repast
W H
---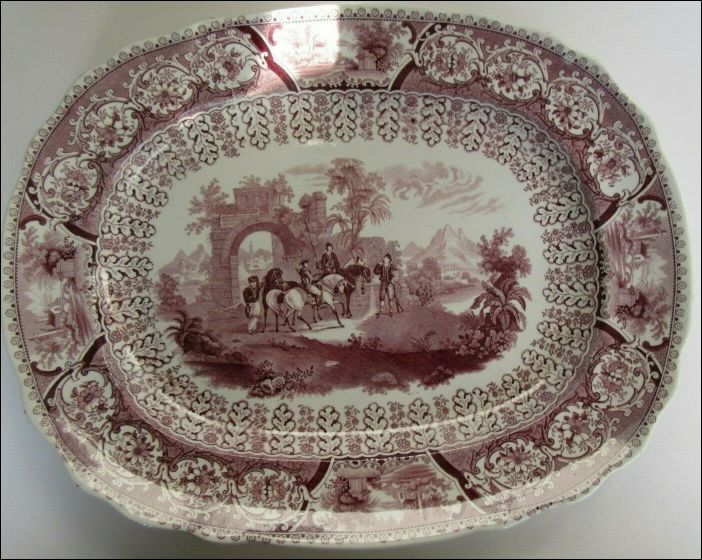 platter in the Arabs Watering pattern
there are some twelve known scenes in the Arabian Sketches series, including...
Arabs Halting, Arabs Watering, Arab Family, Arabs, The Alarm, The March, The Repast and The Sentinel
---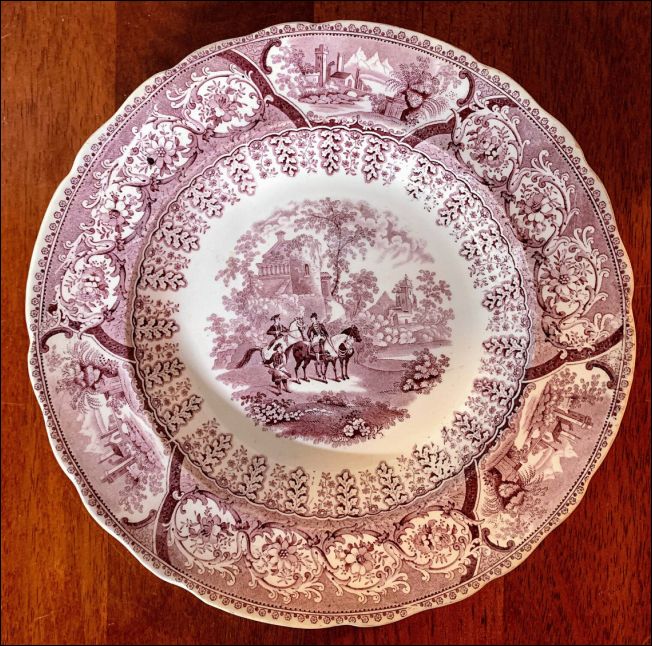 transfer ware plate in the Arabs Halting pattern
A romantic scene with prominent figures on horseback with stylised buildings and trees in the background. "The central scenes appear within a border which features scenic vignettes separated by linked foliate-scroll floral cartouches, with an inner band of radiating leafy fronds"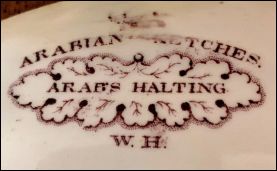 Arabian Sketches
Arab's Halting
W H
---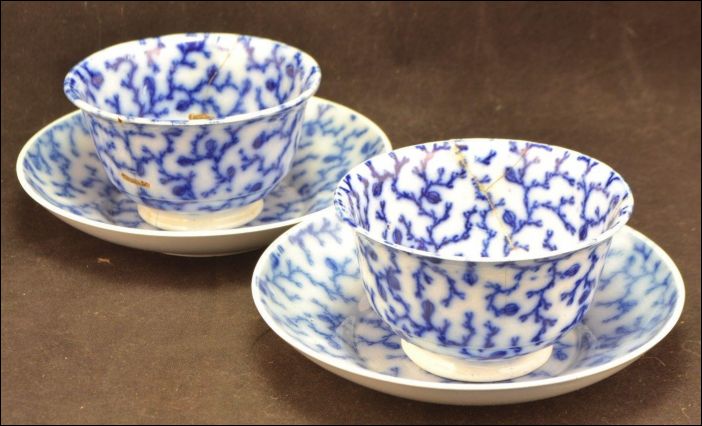 handleless cups with saucers in a light blue branches and leaves pattern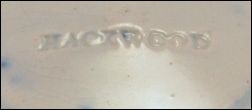 Hackwood
---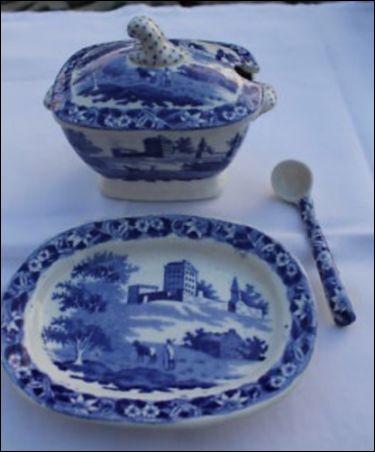 Hackwood miniature toy dinner service in the Institution pattern (monastery on the hill)
impressed mark HACKWOOD
for scale - the plates are 3.5in (9cm) diameter
---
photos courtesy: Noel Fowles
---

Marks and initials used on ware for identification:
HACKWOOD
W. H.


Hackwood
impressed mark
---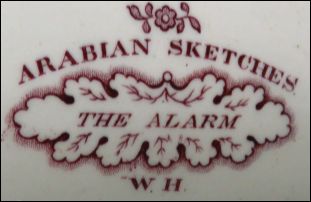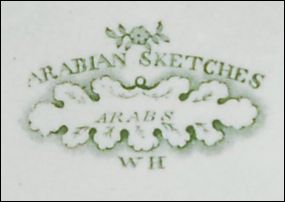 typical printed marks with the initials W. H.
---
Questions, comments, contributions? email: Steve Birks
---