Location and period of operation:
Adams & Bromley

Hanley




Broad Street

1873

1886
Operated the Victoria Works in Broad Street, Hanley, Stoke-on-Trent.
Previously: John Adams & Co
Adams, J., and Co.

This firm flourished in the third quarter of the nineteenth century (not at the beginning of the century as frequently stated) and has been confused, because of its productions, with the older firm of Adams of Stoke and Tunstall. The firm was styled J. Adams & Co. until 1873 when it became known as Adams & Bromley. Their manufactures included jasper, majolica and parian (busts of Tennyson, Gladstone and Lord Derby).

marks (impressed) include:

ADAMS & BROMLEY J. ADAMS & Co.

from: Concise Encyclopaedia of English Pottery & Porcelain
Initials used on ware for identification:
Printed or Impressed marks:
A & B
A B
SHELTON
ADAMS & BROMLEY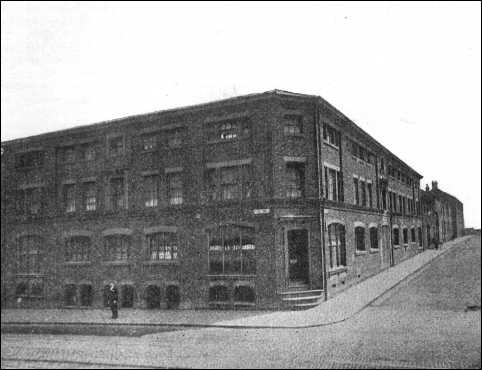 Victoria Works - Broad Street, Hanley (picture around 1893)
---
Questions / comments / contributions?

email: Steve Birks