| | |
| --- | --- |
| Miles Mason | |
Location and period of operation:
Miles Mason

Lane Delph

(Fenton)

1800

1813
Manufacturers of porcelain, bone china and earthenware at Lane Delph, Stoke-upon-Trent, England
Miles Mason was born in Dent, Yorkshire. He became a sucessfull London merchant of imported china and glass ware.

Around 1792(6), when the the tax on imported Chinese porcelain became excessive, he joined Thomas Wolfe and John Lucock potting at the Islington China Manufactory, Liverpool and also George Wolfe, earthenware manufacturer, Lane Delph, Stoke-upon-Trent.

In 1800 he moved to the Victoria Works and in around 1806 moved to the Minerva Works, Lane Delph. He took his three sons William; George Miles and Charles James into business with him.

In 1811 William Mason set up manufacturing on his own account.

Miles Mason retired in 1813 and the business was continued by his sons George & Charles.
Subsequently: George & Charles Mason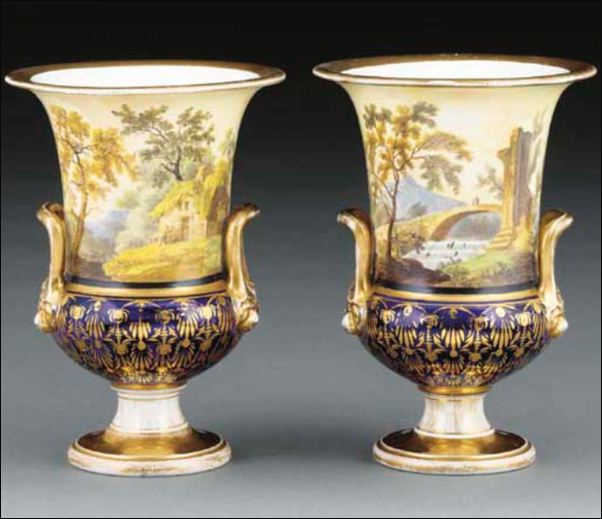 a pair of Miles Mason porcelain vases
impressed mark: M Mason
---
| | |
| --- | --- |
| Willow style transferware plate | |
---
| | |
| --- | --- |
| same Willow-style plate with hand gilding | |
---
| | |
| --- | --- |
| quasi-oriental style transferware bowl with hand painting | |
---
Marks & initials used on ware for identification:
some ware is unmarked
---
M Mason
Miles Mason
impressed marks
---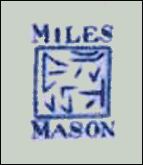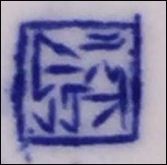 printed pseudo-Chinese marks
---
Questions, comments, contributions? email: Steve Birks
---