Location and period of operation:
| | | | |
| --- | --- | --- | --- |
| John Moseley | Cobridge & Burslem | c.1802 | 1822 |
Manufacturer of Wedgwood-type basalt earthenware (also known as Egyptian Black) at Cobridge and Burslem [Stoke-on-Trent]

Previously in partnership with William Dale at Cobridge. The partnership was dissolved in November 1801

John Moseley was recorded in a number of trade directories as potting at Cobridge c.1802-1818 and at the Church Yard Works in Burslem c.1812-1822.

A John Moseley is recorded as potting at Black Works, Queen Street, Burslem in 1809 (with a William Moseley) and in 1818 on his own. The partnership between John and William Moseley was dissolved in September 1809.

John Moseley was probably in partnership with John & Benjamin Warburton for a few months in 1815 as Warburtons & Moseley

John Moseley died in 1824 at Longport, age 47.
Previously: Moseley & Dale
---
London Gazette
25 September 1810

notice of the dissolution of a partnership between John and William Moseley
on the 11th November 1809
---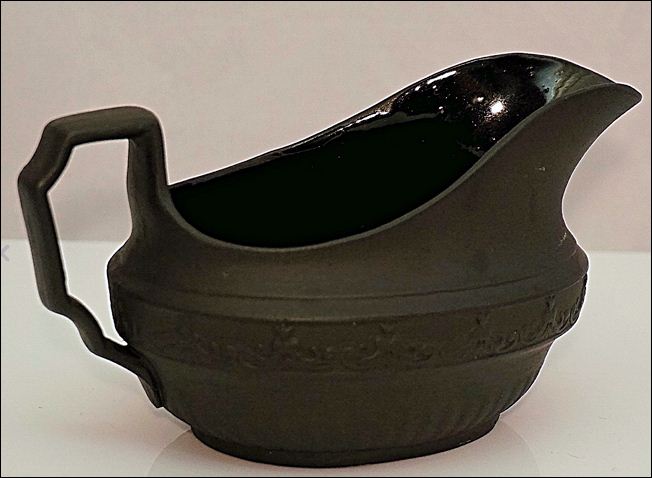 black basalt milk jug
---

Typical black basalt commemorative milk jug and sugar bowl by John Moseley
Each side of the milk jug is applied with a shell-shaped panel, one side depicting Britannia and an angel before an obelisk, the angel holding a shield titled 'Nelson', the reverse with motifs representing Nelson's three battles beneath a banner inscribed 'Trafalgar'.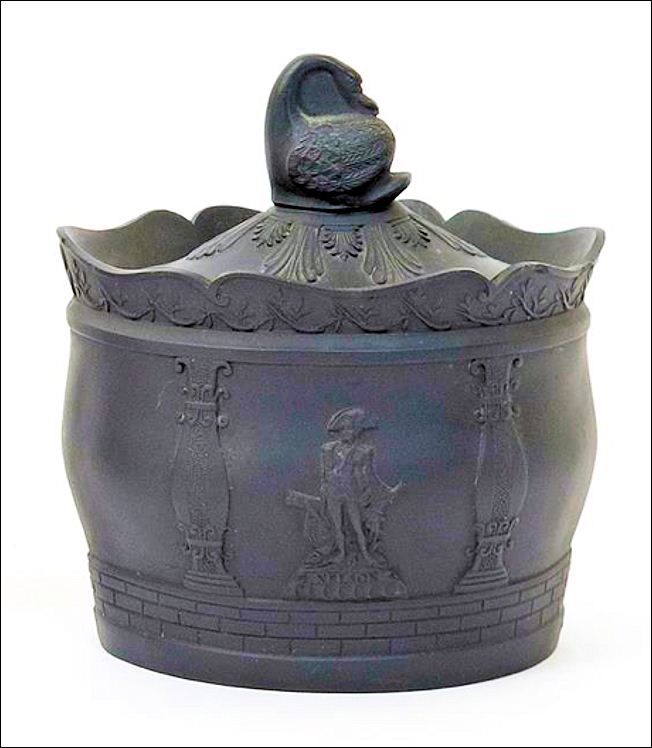 The sugar bowl has a swan finial, applied with a figure of Nelson standing between two columns
---
Marks used on ware for identification: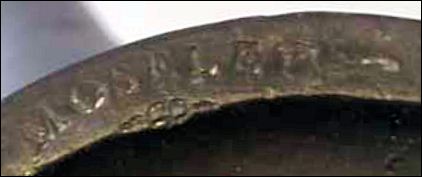 MOSELEY
Impressed mark
---
Questions, comments, contributions? email: Steve Birks
---