| | |
| --- | --- |
| Thomas Podmore & Co | |
Location and period of operation:
| | | | |
| --- | --- | --- | --- |
| Thomas Podmore & Co | Tunstall | c.1830 | 1834 |
Earthenware manufacturer at Upper Pot Works, Tunstall, Stoke-on-Trent

Thomas Podmore started in business c.1830 as Thomas Podmore & Co at the Upper Potworks. He lived in Paradise Street, Tunstall and was probably a grocer when he started his pottery business.

By 1834 he was joined at the Upper Pot Works by Thomas Walker and in 1835 they moved their works to Well Street, Tunstall.

In December 1848 Thomas Podmore married Thirza Condliff.

Thomas Podmore died in March 1860 at the age of 70.
Subsequently: Podmore, Walker & Co



History, Gazetteer, and Directory of Staffordshire
William White
1834
---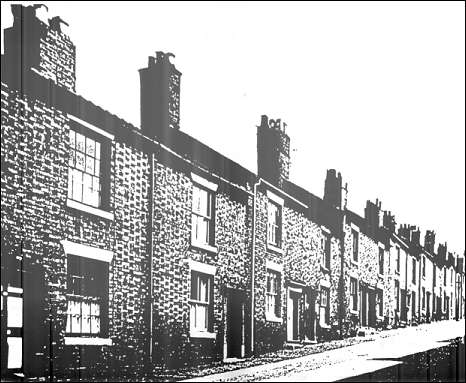 typical terrace houses in Piccadily and Paradise Street, Tunstall -
where Thomas Podmore lived
the houses were built between 1821 and 1823
- click for more -
This area of land was laid out by the Tunstall Building Society.
"A Building Society, begun in 1816, and of which many of the working Potters were members, gave rise to forty small houses, and the formation of two new streets, called Paradise Street, and Piccadilly, extending from the market-place westwardly."
The houses built of brick and tile with sash windows and separate with privies and ashpits were far superior to the cottages which most of the inhabitants of the town lived in the early 1820s.
---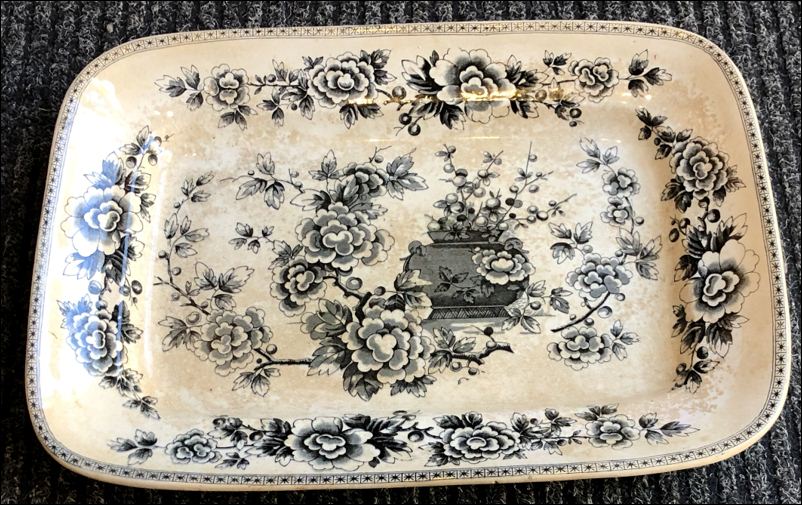 Platter by Thomas Podmore & Co
c.1830
---
Initials used on ware for identification:
T P Co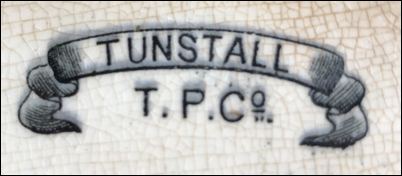 TUNSTALL
T P Co
NOTE: Although not certain, this mark could be that of Thomas Podmore & Company
---
Questions, comments, contributions? email: Steve Birks
---