Anyway, you may be thinking what this has to do with Another Grand Tour. Well, the next stop on our travels brings us to what I call the Backstreets of Tunstall, the tight terraced streets off the A50 to the north of the town centre.
At the heart of the Backstreets is Forster Street, created through the redevelopment of an old potbank – Phoenix Works – for new housing.
Forster Street is the home of the Forster Street Pet Stores, a little traditional corner shop where I picked up my first pets, some goldfish whose names escape me. When I was at primary school, we had class pets, and pupils were selected to take the pets home with them during school holidays to look after them. One Christmas break I was lucky enough to be chosen to look after the class gerbil. I became quite attached to the little desert rat, and was disappointed when it had to go back to school with me in the New Year, so much so that I badgered mum and dad to death about getting one. They eventually relented, and I collected Jedi (I was a Star Wars Freak as a kid) from Forster Street Pet Stores early in 1986.
Forster Street Pet Stores
I am sure that this is a story that could be repeated by many people that grew up in the Tunstall area (but not necessarily about gerbils and goldfish), and it is pleasing that the shop is still around today. The store is set in a traditional corner shop with the original duel aspect window and corner entrance, and sliding sash windows, and in some ways it reminds me of Arkwright's, but without G-g-g-g-Granville and a dodgy old till.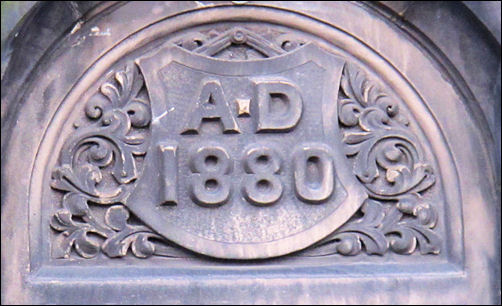 the imposing Wolstanton School Board Building of 1880
Also along Forster Street is the imposing Wolstanton School Board Building of 1880, a former school that used to terrify me for some reason as a child – probably due to Pink Floydian visions of vile teachers and psychopathic headmasters that seemed to dominate such institutions. But as I grew up and started to appreciate buildings and architecture, it was a building that I began to admire.

Built tight to the back of the pavement, the building dominates the street, and is fifteen bays of local red/brown brick with decorative diaper work and frieze panels below the large upper floor windows. The building has been used in recent times as the Tunstall SureStart centre, but as the City Council juggles its services in the shadow of our Dear Chancellor's Austerity Axe, the future could be bleak for this local landmark.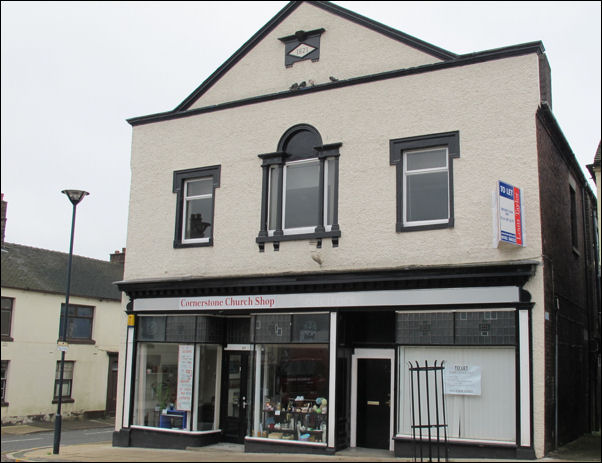 the Grade II Listed former Chapel of Methodist New Connections
Paradise Inn on Paradise Street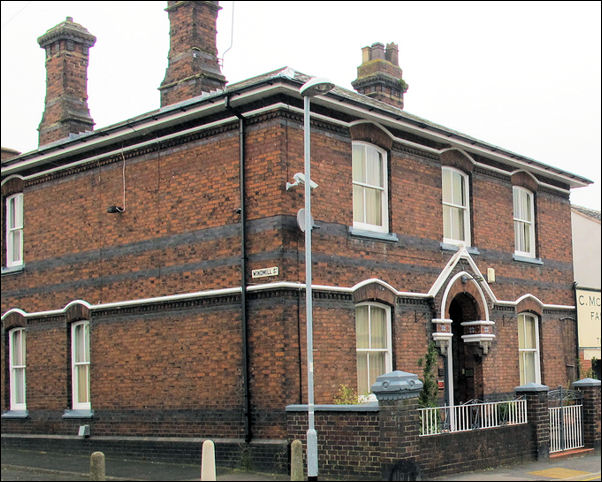 the old vicarage at 79 Roundwell Street

Other important buildings in the Backstreets include the Grade II Listed former Chapel of Methodist New Connections at the western end of Tower Square, Paradise Inn on Paradise Street, the old vicarage at 79 Roundwell Street, and Oldcourt Pottery.


The area just to the north of Roundwell Street has made the news in recent weeks as the City Council begins to pick up the pieces of its failed housing renewal strategies, and look at alternatives to its previous bull in a china shop approach.

Off America Street and Summerbank Road is a series of tight terraced streets including Bond Street, Parsonage Street and Madison Street, an area that has in recent times been blighted by poor housing conditions, car parking problems, noise and pollution from the busy A50, and social problems including street violence and drug abuse and trafficking. Indeed, it was an area that I fully expected would be reduced to dust and rubble by the Billion Pound Shithammer.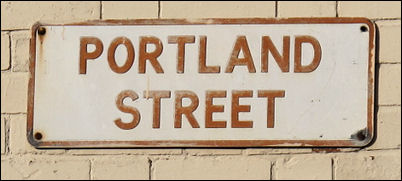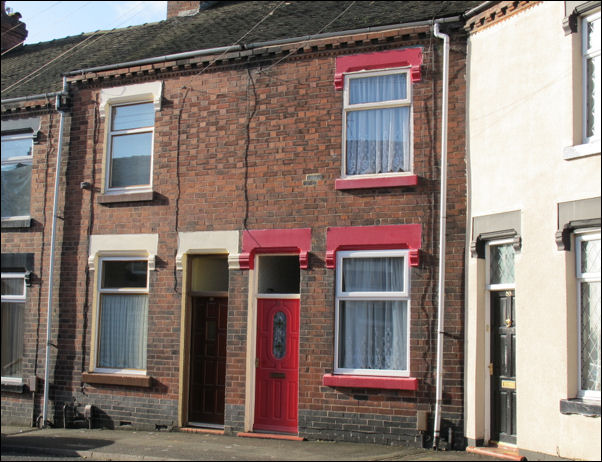 the Portland Street area of Cobridge

However, a few weeks back, the City Council announced their intention to sell properties that they have acquired in recent years for a quid, and offer purchasers interest free loans of up to £30,000 in order to renovate them. Areas to be targeted include Bond Street in Tunstall, and the Portland Street area of Cobridge – an area targeted by that old bogeyman, RENEW North Staffordshire. While the alternative approach is to be welcomed, the manner in which the City Council has got itself to this position is nothing short of scandalous. Former residents of the Portland Street area must feel as if they have been robbed.
The council acquired such properties – in some cases compulsorily – on the basis that they were unfit for human habitation, and that they intended comprehensive redevelopment. They and other pathfinder authorities around the country ignored advice and pressure from groups such as SAVE Britain's Heritage, and the Government's historic environment adviser English Heritage, who suggested that a renovation-led approach may be a more appropriate and sustainable method of renewing local housing markets, and ploughed ahead regardless.

When the Coalition pulled the plug on the funding of housing market renewal programmes, this left the council in the shit: what do we do with acquired properties badged as unfit for modern living and blighted by the threat of the wrecking ball?
The solution they have devised is probably a sensible one, but does it leave them open to writs and legal battles, turning some of the city's most ruined and neglected streets into war zones for local government officials, lawyers and residents? You can almost imagine ambulance-chasing 'no win, no fee' solicitors placing ads in the Sentinel urging former Portland Street residents to come forward with their grievances. You could see their point though.
I'm sure there is an argument that the acquisitions were bordering fraudulent given that the council are now proposing unfit properties can be renovated. Owen Hatherley has recently written about the "secret history of sentimentality" surrounding the traditional terraced home; in the case of the former pathfinder areas, the attachment is less to do with sentimentality, and potentially more to do with possible criminality.

Though I'm sure that with their new initiative the City Council is full of good intentions, have they actually opened a rather large can of worms?
Dave Proudlove August 2012