Brickworks of Stoke-on-Trent and district
William Ford brickmaker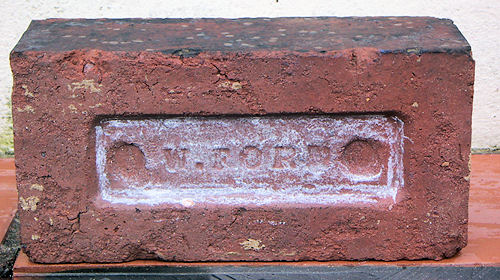 William Ford brick
photo courtesy of Ken Perkins
William Ford of Waterloo Road, Burslem - it is thought that he had brickyards in Nile Street and Navigation Road, Burslem as early as 1851.
This brick was reclaimed during the demolition of a cafe on the corner of Furlong Lane and Slater Street, Middleport.
The cafe was once the Wharf Tavern beer house around 1880.

cafe on the corner of Furlong Lane and Slater Street


---
if you have information to add
to this page please email me: Steve Birks