| Index of Churches and Chapels | Index of Fenton Churches |
Built in 1890-91 to replace the original 1838-9 church which was demolished because of subsidence.

Designed by Charles Lynam (architect & historian) who designed a number of public buildings in Stoke.

The tower was added in 1899.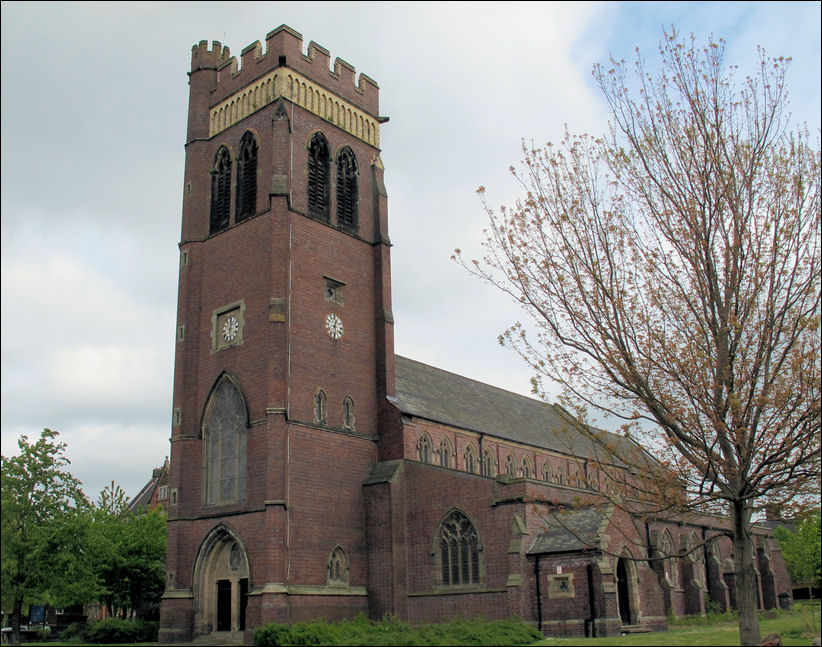 Christchurch - Fenton Parish Church. 1890-1891, the tower added 1899.
Designed by Charles Lynam. Red and blue brick with ashlar dressings with slate roofs.
---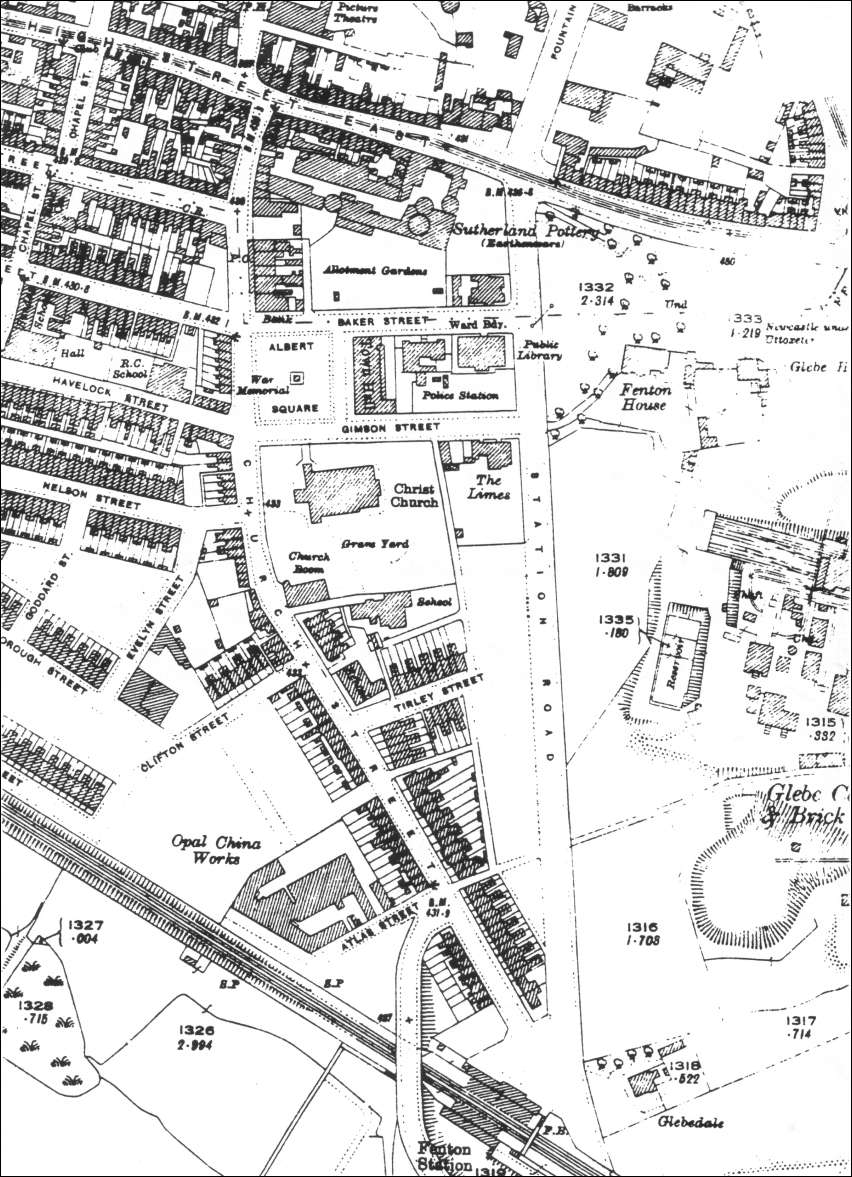 The 1924 ordnance Survey map shows the current church -
built in 1890, to seat 1,900 people. 
It was designed by Charles Lynam  
---

Paired shouldered west doors in a single stone archway with low relief figure of Christ in the tympanum.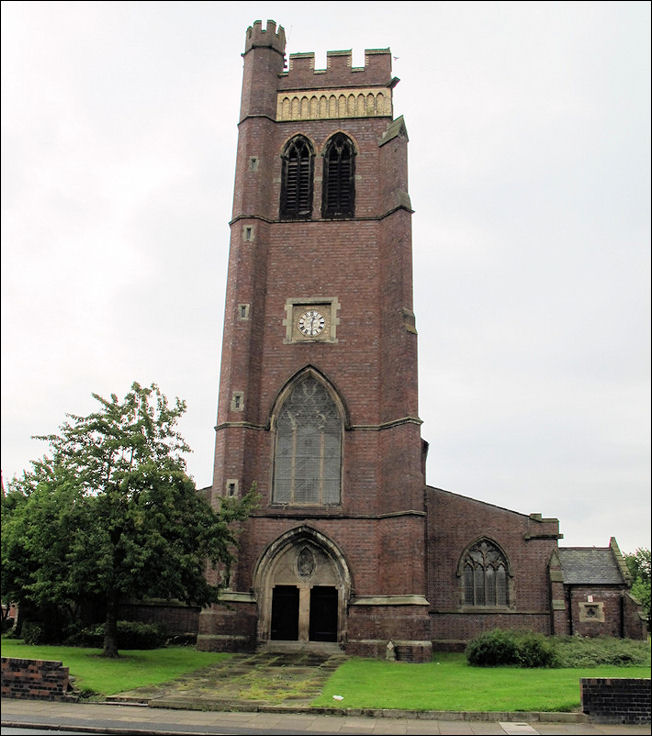 "Christ Church, the magnum opus of Charles Lynam of Stoke - magnum, however, only in size."
Pevsner and the Buildings of Stoke-on-Trent
---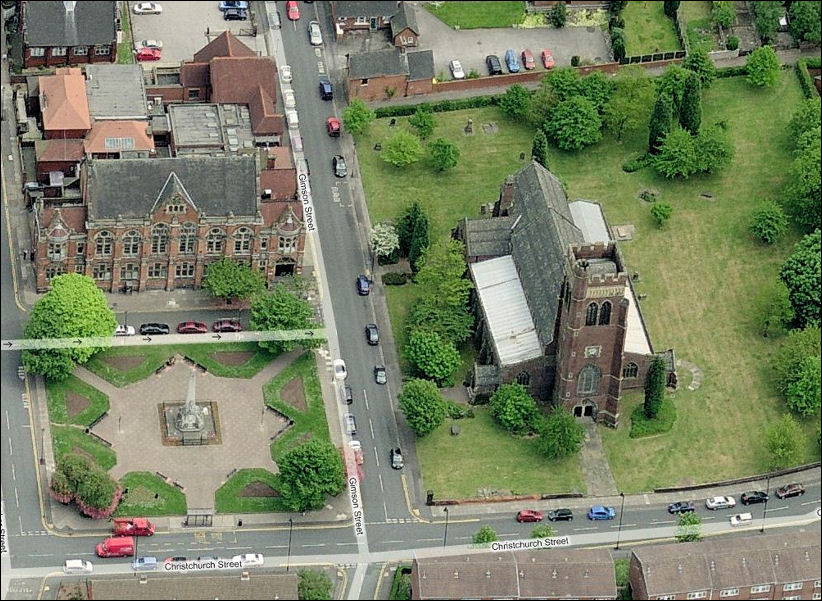 Christchurch, Fenton
to the left is Albert Square, the War Memorial and the Town Hall
Related pages..
---
Listed building details for Christchurch
William Baker - the family who built Fenton
Charles Lynam - architect of the new church
Fenton New Church, 1839 to 1890 - the first church
Christchurch - the two churches & gravestones
---
also see..
---
---
Christian Heritage of Stoke-on-Trent