Geo. L. Ashworth and Brothers Ltd
Hanley


Marks on Ashworth pottery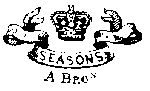 Click for Ashworth advert
in 1955 brochre.
NOTE: This article which follows originally appeared in a 1956 book 'British Potters and Pottery Today', is based mainly upon accounts provided mainly by the firms themselves.


Although the name of Ashworth has only been associated with the Hanley works for about a hundred years the continuity of association to which they are heirs goes back well into the mid eighteenth century, when, for some fifty years, the Baddeleys were making their cream-coloured earthenware ('an ovenful per diem') in competition with Josiah Wedgwood.
They were followed by Richard Hicks, who made stone ware and high-grade blue-printed wares. Hicks had been a fellow apprentice with Thomas Minton at the Caughley works. He was in partnership with Joseph Boon from 1805 to 1808 and then, from 1810 to 1822, with Job Meigh, inventor of a leadless glaze for which the Society of Arts awarded him a gold medal in 1822. Succeeding well, Hicks was joined with Meigh and Johnson until 1835, when the firm of Hicks, Meigh and Johnson was succeeded by Ridgway, Morley, Weir and Co.

The advent of Francis Morley, an enterprising and far-sighted. Nottinghamshire man, was a notable link between the traditions of the past and the accomplishments of subsequent times. It was Morley who, on taking over the business, bought up the moulds and patterns of the well-known firm of Mason of Lane Delph. It is in virtue of this that the Trade Mark of Geo. L. Ashworth and Brothers bears the name 'Masons' with a crown and the words 'Patent Ironstone China'.


Miles Mason, after a romantic career as a merchant of Oriental china in Fenchurch Street, London, abandoned this trade and turned to the manufacture of pottery. He spent four years experimenting at Liverpool with Thomas Wolfe and then started to produce hard porcelain and, later, bone china at a factory in Fenton, later known as the Victoria works. In 1807 he took over the Minerva Works where, with his son William, he made porcelain and bone china until his retirement in 1813.
His endeavours to produce a hard ceramic body resulted in the famous Ironstone China, for which Charles James Mason took out a patent in 1813. It was said to consist of slag of ironstone, flint, Cornwall stone and clay and to this new body C. J. Mason added rich and striking decoration which helped greatly to make it popular. He and his brother, George Miles Mason became immediately prosperous and acquired wealth. Later C. J. Mason took as partner Samuel B. Faraday and the business continued to flourish until the latter's death in 1844 – after which it declined and closed down in 1848.

Here it was that Francis Morley bought up the moulds and patterns of the firm and carried on the Mason tradition. It was in Morley's time, too, that he was joined (in 1857) by the young Taylor Ashworth, who, after learning the craft, became a partner.

Morley's health was failing and he retired in 1863, whereupon George Ashworth bought the business for his sons. It has traded under the name Geo. L. Ashworth and Brothers ever since. The head of the firm was George Leach Ashworth, other brothers being James and Taylor Ashworth.

The latter was instrumental in extending the scope of the business and, in addition to table wares and kitchen utensils, chemical goods, sanitary wares and electrical insulators were produced. His reign as Director lasted twenty-four years, when, so far as the Ashworth family were concerned, it suddenly ended in 1883, for the brothers were deeply involved in the collapse of the Lancashire woollen trade at that time. But it was bought up as a going concern by J. H. Goddard for his son J. Shaw Goddard.
The Goddards came to the business with experience as pottery factory and colliery owners and the business continued to prosper. In I9I4 it was formed into a limited liability company under J. S. Goddard, who retired in 1920. The firm was then absorbed for a time in the Cauldon combine, but John Vivian Goddard subsequently bought it back and ever since it has remained under his direction, as Managing Director, to carry on the long tradition it has inherited, not only from the Ashworths but also from the Masons of Ironstone China fame.



NOTE: This article which originally appeared in a 1956 book 'British Potters and Pottery Today', is based mainly upon accounts provided mainly by the firms themselves.

Questions, comments, contributions? email: Steve Birks