A 1973 Sentinel picture shows a cocky-looking chap being congratulated with a kiss from his wife. He'd just won a seat on the new county council pledging to bring bright ideas into dull local politics. Four years later he was kicked out as Labour's popularity slumped.
Undeterred, the same self-assured chap gave the capricious electorate a chance at redemption and to elect him as a city councillor. Now, fast-forward 20 years. His retirement in 1997 marks the end of the reign of the most confrontational and controversial leader in Stoke-on-Trent's hundred year history. He had nevertheless kept his promises and, at the very least, brought brightness into politics.

No single politician has caused more polarised debate than Ted Smith. He was a romantic chauvinist; hero and anti-hero at the same time – a bare-knuckle politician who'd scrap with anyone to promote and profit Stoke-on-Trent. But let's start at the beginning.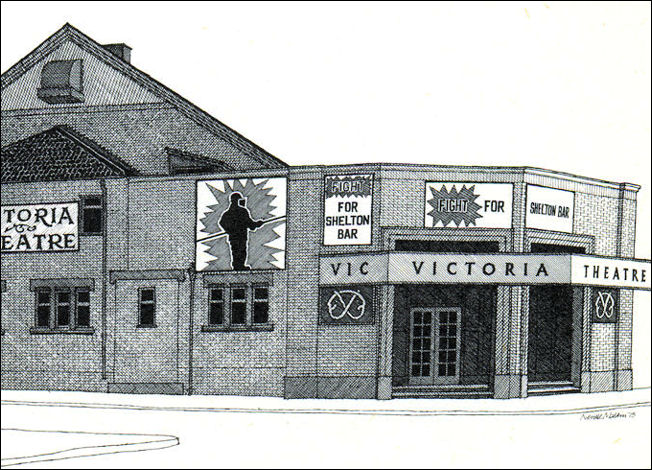 'Fight for Shelton Bar', produced by the Victoria Theatre in Hartshill

Shelton Steel works grew among the rich coal and ironstone deposits of Etruria where the ravaged land had been host to one of the biggest-ever permanent workforces in North Staffordshire. In 1971, though, plans to downsize production triggered a frustrated eight year battle to save the plant's closure.
Ted Smith, a Shelton time manager, found himself at the head of the action committee and thrust into national prominence preserved in folklore by a play, 'Fight for Shelton Bar', produced by the New Victoria Theatre company. The fight was lost. But the bruising Smith had become addicted to the energy of politics.

the Stoke National Garden Festival on the site of Shelton Bar,
- seven months before opening
In 1982 he became deputy leader of the council and in 1985 joined the management team of the National Garden Festival that ironically transformed the location he'd tried to preserve. Tragically his bright career was interrupted when he fell ill the following year with cancer resulting in a leg amputation in 1988. Most people would have called it a day, but Smith was determined to see his dreams materialise.
Support from work colleagues in youth project management helped him back into the council chamber within months of his operation. It was as though he realised his time had arrived, now or never. A year later he was leader of the council.
In 1991 the government launched its ground-breaking Assisted Area Status finance deal intended to support urban districts struggling with industrial decline. The forceful Smith elbowed his way into the corridors of Conservative government power where he compellingly won agreements from a typically hard-line environment minister, Michael Heseltine.

Fortunately, an equally-passionate development administrator, Rajeev Prakash, was put in charge of the administration of a £152m Single Regeneration Budget (SRB1) programme. Smith compellingly persuaded him to start in Stoke-on-Trent and within the first year of a five year operation, Cobridge Community Renewal became recognised as the country's top performing SRB initiative.
The cash floodgates opened, and Ted Smith and his officials became phenomenally adept at tapping into regeneration grants particularly from European pots. Together they won significant financial packages although not all the cash was spent wisely. Some, such as the ill-fated Worldgate IT resource, collapsed disastrously. Yet others, such as Trentham Lakes, built on the site of the former colliery, crackled with courageous boldness.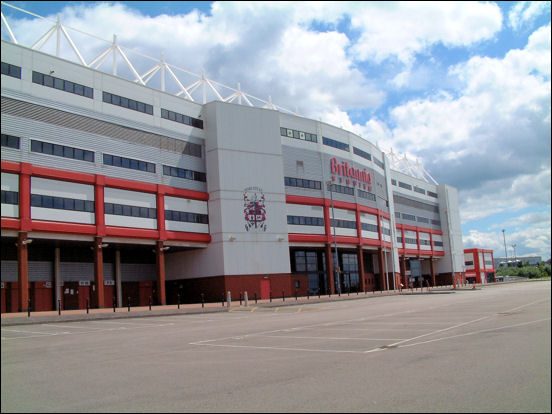 Britannia Stadium - the Stoke City football ground
Other triumphant ventures were even more contentious – the financial deal and shared community use of the Britannia Stadium for instance – an inconsistency of policy that rumbles on today. But there's no doubt the most exciting and the most challenging project of his career was the creation of Stoke-on-Trent's Cultural Quarter.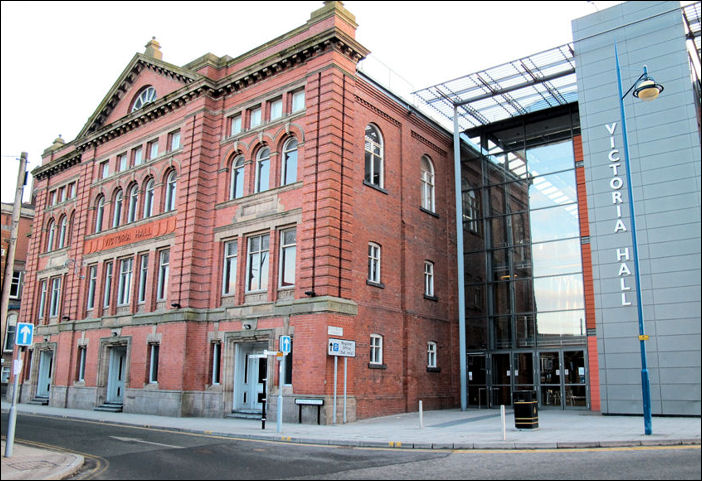 the refurbished Victoria Hall in Hanley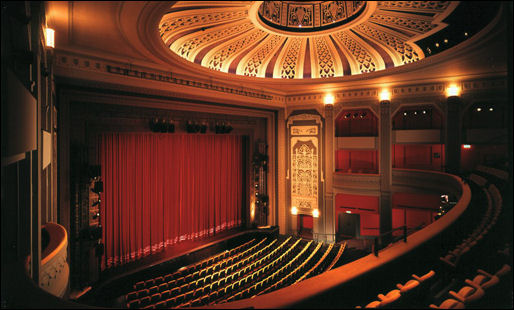 interior of the Regent Theatre
The idea of a city centre Cultural Quarter came about in 1992 when Stoke historian, Richard Talbot, formed a charitable trust for the restoration of the disused Regent Theatre. Smith's plans incorporated this extending it to the refurbishment of the Victoria Hall. It would, he declared, be the showpiece for a city-centre cultural hub attracting international performance and triggering underdeveloped tourism potential. It was a gamble that was likely to attract unprecedented investment if it paid off, but one that held catastrophic consequences if it failed.
Arts consultancies unveiled a £28.2m scheme with Arts Council and UK Lottery Fund contributions. The council nervously endorsed it and building work began in February 1997 just as Smith retired. But by summer unexpected structural problems in the Regent required further financial outlay.

Meanwhile the Victoria Hall opened to high acclaim in October 1998 and things seemed to be going to plan. Then, early in 1999, work on the Regent was stopped when consultants Levitt Bernstein alleged non-payment of fees. The Regent was finally opened by HM The Queen in October as a fine art-deco popular regional theatre.
Although a massive legal tussle lay ahead, Smith's cultural plans had succeeded. Yes, his administration was not to everyone's liking. But no one should doubt that his sharp and often undisciplined vision brought economic and industrial investment to Stoke-on-Trent that many others before him had not seen or not dared to chance.