Overlooking the Packhorse from the opposite side of the Trent and Mersey Canal is one of the city's most important pottery sites, Top Bridge Works.
Top Bridge Works is one the earliest examples of fire-proof construction at a potworks (alongside the Spode Works in Stoke), and is a good example of a potworks that has grown organically over time, with buildings being added as and when required, reflecting the continuous use of the site as a pottery; this contrasts with the planned approach at the nearby Middleport Pottery.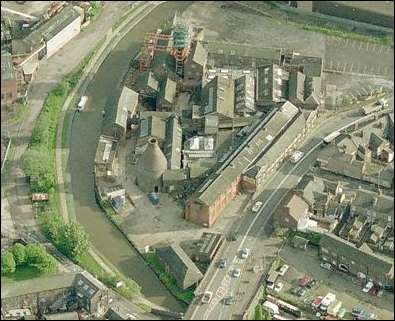 Aerial view of Top Bridge Works –
a great development opportunity along the Middleport Waterfront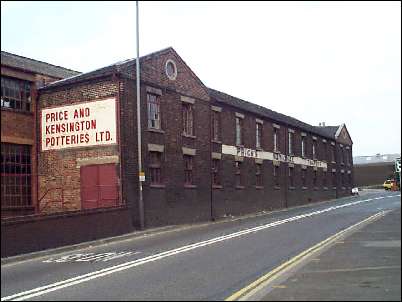 Range, Top Bridge Works
Despite being one of the city's most important potworks, Top Bridge Works remains in a perilous condition, despite works carried out to key buildings under the aforementioned Middleport Waterfront THI.
The site has been the subject of a number of development proposals, which seem to continuously remain on the backburner. Until such proposals come forward, Top Bridge Works will continue to remain at risk.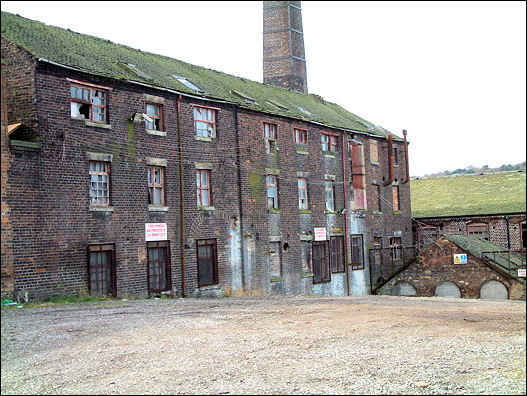 Warehouse at Top Bridge Works;
the chimney to the rear was also repaired under the THI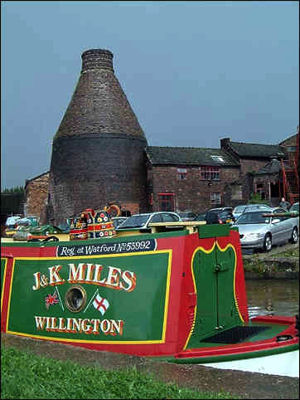 Bottle Kiln at Top Bridge Works,
repaired and refurbished under the Middleport Waterfront THI

---
Towards the end of the Middleport Waterfront is one of the city's earliest regeneration efforts, where a large former industrial wasteland was transformed to create Westport Lake, which is home to two lakes, and a nature reserve, and is one of the city's most important sites for migrating birds.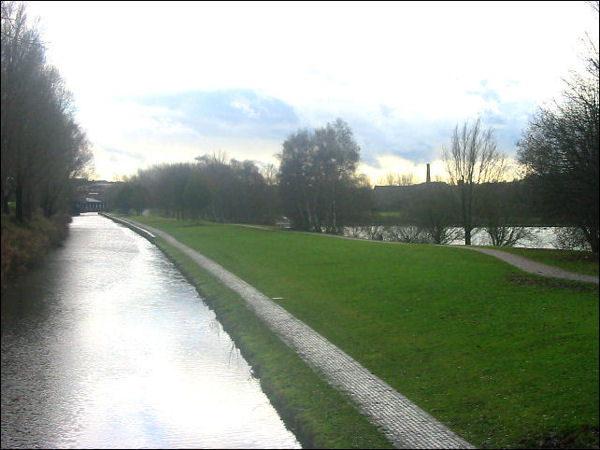 Westport Lake adjacent to the Trent and Mersey Canal


Sunset over Westport Lake


Westport Lake was opened in 1972 by Prime Minister Ted Heath, as was seen as a great example of how to regenerate former industrial landscapes to create new leisure and recreation opportunities within urban communities, and has proven to be one of the city's most popular and enduring regeneration projects.

Westport Lake is also home to one of the few architectural achievements of recent times in the new Westport Lake Visitor Centre. Delivered by a partnership led by British Waterways, the centre provides a guide and history of Westport Lake, and is to a sleek, modern design allowing stunning views across the park, and using materials sympathetic to its waterside setting.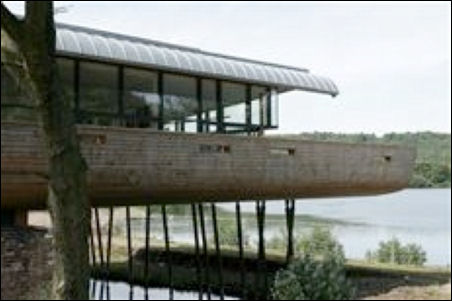 Westport Lake Visitor Centre