| Index of all listed buildings |


Listed Buildings in Stoke-on-Trent and area
Smithfield Pottery, Hanley
---
Area
Hanley
Street
Warner Street
Heritage No.
59 A
Grade
II
Date Listed
25 November 1987
Building: Former Smithfield Pottery & Bottle Oven
Location:

STOKE ON TRENT SJ8847 WARNER STREET, Hanley

Description: Late 19thC brick, slate roofs single ridge & two gable ends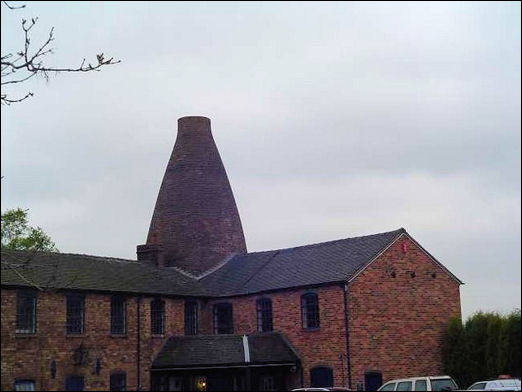 Former Smithfield Pottery & Bottle Oven
now situated at the the junction of Warner Street
and The Potteries Way (ring road around Hanley)
---

Remains of former Smithfield Pottery and bottle kiln. 1880.

Brick with plain tiled roof.2-storeeyed workshop range to South with fixed light casements with blue brick cambered heads (some renewed), and upper loading door in gable.

Kiln adjoins to North with elongated short-necked hovel. Former further range to the east now demolished and rebuilt.





next: St. Luke's C of E School, Wellington Road, Hanley
previous: Former Telephone Buildings, Trinity Street, Hanley

| Index of all listed buildings |
| Tunstall | Burslem | Hanley | Stoke | Fenton | Longton | Other areas |
---