Listed Buildings in Stoke-on-Trent and area
Aynsley China Works (southern range), Longton
---
Area
Longton
Street
Sutherland Road
Heritage No.
92 A
Grade
II
Date Listed
15 March 1993
Building:

Aynsley China Works (southern range)

Location:

STOKE ON TRENT SJ94SW SUTHERLAND STREET

Description:

Pottery works part of Aynsley's. Largely of 1861. Brick with plain tiled roofs

Aynsley China Works (southern range) on Sutherland Road
picture: MS Live Search - May 2008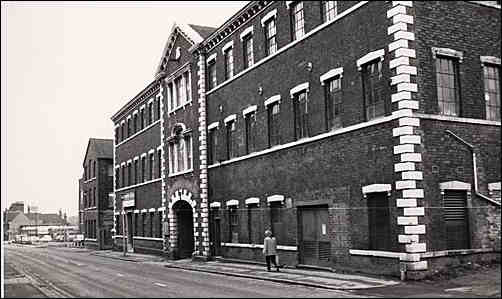 Aynsley's Portland Works in Sutherland Road, Longton.
- Photo Mr.Elliott, February 1975 -
Staffs past tracks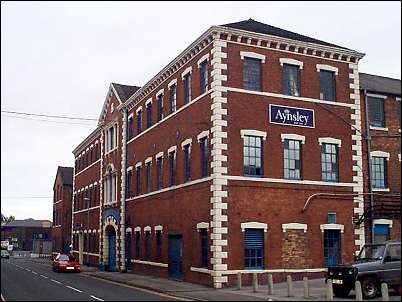 the Portland Works range
"In Sutherland Road the Aynsley Pottery, dated 1861 - and yet still entirely the Georgian type. Fifteen bays, the centre the usual archway, one Venetian window, but a tripartite window above it, because the building now is of three, no longer of two floors."
Pevsner: The Buildings of England

Details of the entrance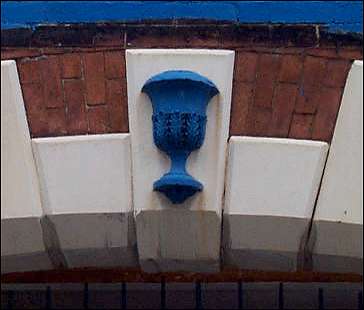 photos: Steve Birks 2000
---

Pottery works. Largely of 1861.

Brick with plain tiled roofs, main range of three storeys and 15 bays, with central pedimented entrance bay with archway through to rear and Palladian style windows over. Cartouche carrying date in the pediment.

Windows have shallow pedimented heads carried on corbels, and continuous stuccoed sill bands.
---





next: Longton Town Hall
previous: Aynsley China Works (Northern Range), Sutherland Road, Longton