Tinkersclough
Etruria Road, Shelton Works & Tinkersclough
From Hanley station the loop line towards Etruria runs through a desolate area on the south side of Etruria Road.
On the other side of Etruria Road was an amazing plethora of mineral lines serving one of the Shelton Iron and Steel Works sites.
This site is now occupied by a large shopping complex including Sainsbury's and the Octagon Shopping complex.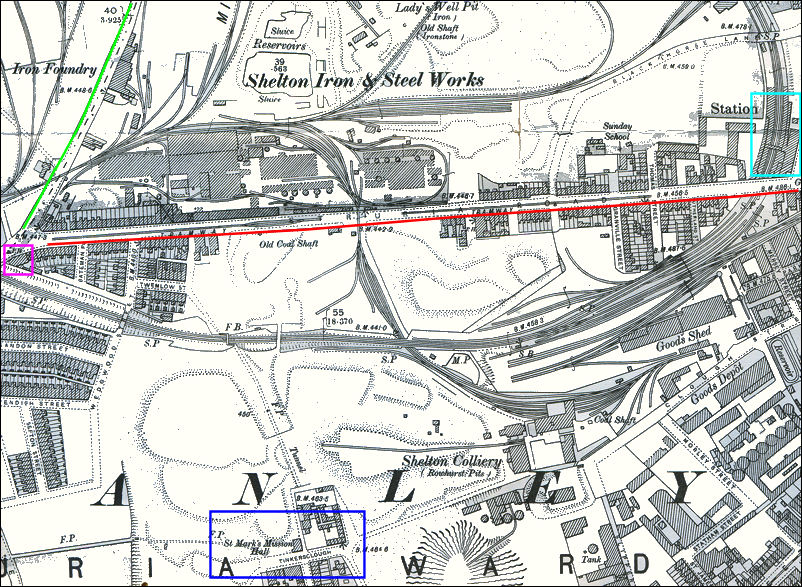 the Loop Line from Hanley to Shelton Works at Cobridge Road - 1898

The light blue box is Hanley Station. The dark blue box is Tinkersclough where St. Marks's Mission Hall was - the whole of this area up to Etruria Road, was Mill Street, (marked in red) became known as Tinkersclough.
The purple square is the Rose & Crown pub and the green line is the route of Cobridge Road.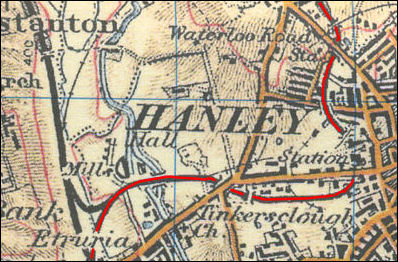 the Loop Line from Hanley to Etruria - 1902

The Tinkersclough area has grown large enough to be given its own name
"The [Desden] works were situated at what was called Tinkersclough - a place whose name is said to be 'derived from the fact of its being frequented in the olden times as a place of rendezvous by gipsies and travelling tinkers'.

Jewitt's Ceramic Art of Great Britain 1800-1900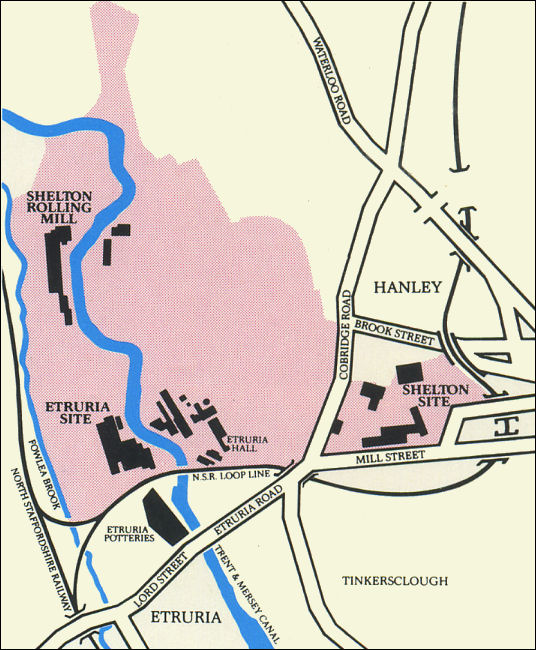 the extent of the Shelton Works

the route of the Loop Line from Etruria through Hanley is shown on this diagram of Shelton Works

The loop line towards Hanley - from the bridge over Etruria Road - 1947
photo: The Warrillow Collection - Keele University Collection
to the right a mound of slag from the Shelton works deposited at Tinkersclough
The Rose and Crown pub is just off the picture to the left and
on the skyline is Hanley
---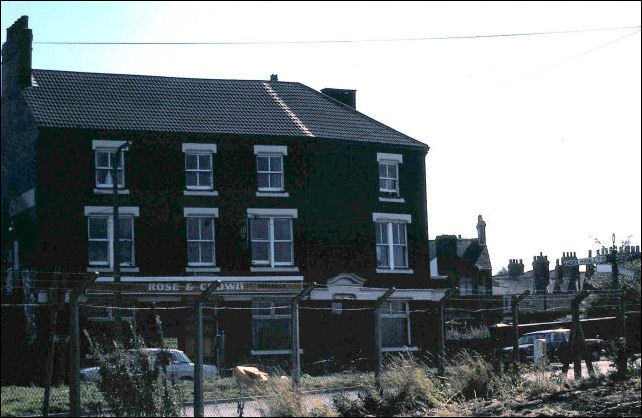 the Rose & Crown pub
this pub stands on the junction of Cobridge Road and Etruria Road - the loop line ran in a cutting behind it
photo: Ken Cubley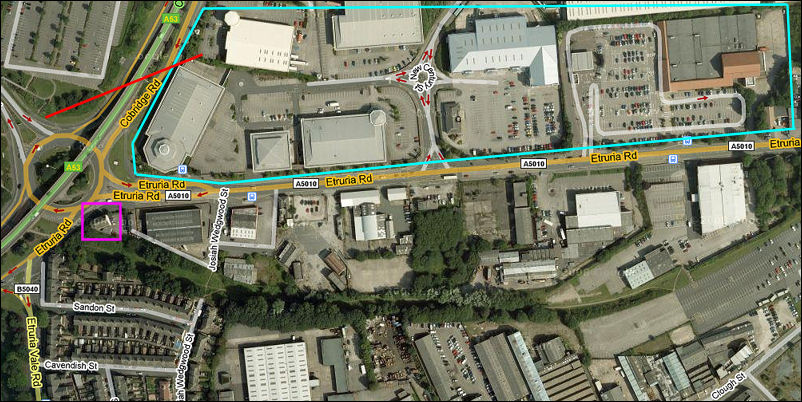 Etruria Road - 2008 [Google Maps]
the route of the old loop line can easily be identified on this map.
the purple square is the old Rose & Crown pub (now offices) the light blue area was part of the Shelton works & is now a shopping centre.
The red line crossing Cobridge Road is the approximate route of a mineral line joining the different Shelton Iron & Steel Works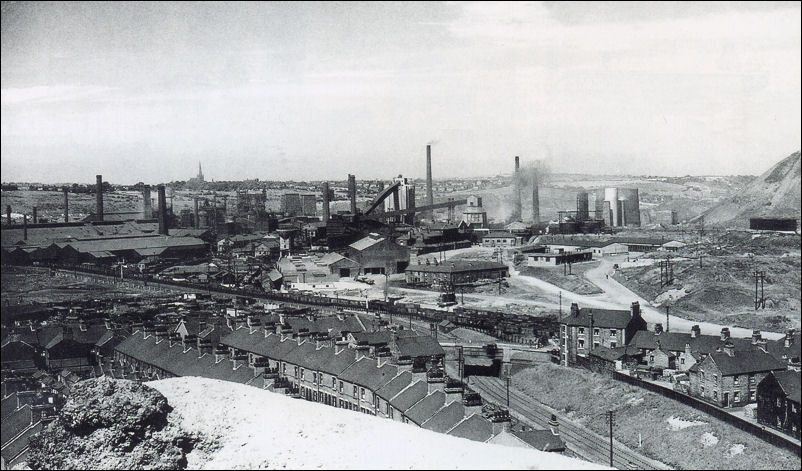 Tinkersclough - 1949
photo: The Warrillow Collection - Keele University Collection
The light coloured mound at the front of the photo is slag from the Shelton works deposited at Tinkersclough.
Compare this photo with the 2008 Google map above, the Rose and Crown can easily be located on the photo
to the centre right, alongside the loop line railway bridge.
The back of Wedgwood's Etruria Hall stands almost in the centre, but
not so easy to see in its blackened state.
On the horizon can be seen the spire of Wolstanton Church.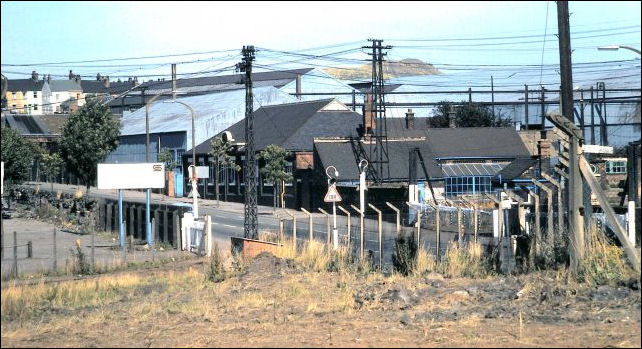 this photo shows the mineral line crossing on Cobridge Road
photo: Ken Cubley