Etruria Station
The station was opened 9 October 1848 by the North Staffordshire Railway and was modified by them in the 1870s when the Potteries Loop Line was constructed.
When work was progressed on the building of the loop line it became apparent that a new station would be required at Etruria.
The new station cost £1,899 and opened to both main line and loop line trains on 2nd August 1874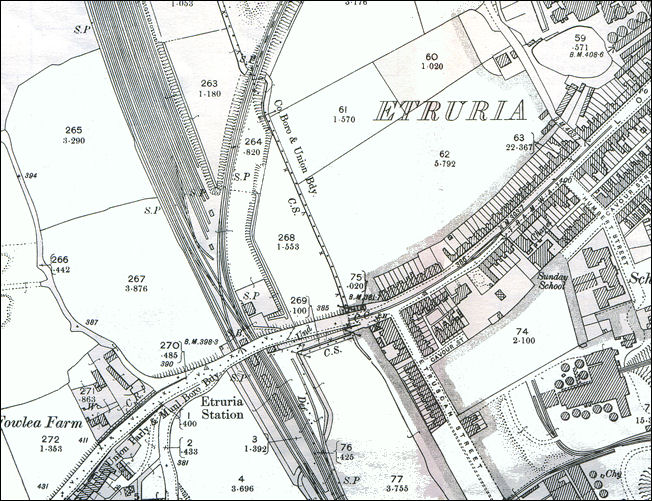 Etruria Station - 1898
Etruria Station on the NSR main line with the loop line junction.
Wedgwood's Etruria pottery works can be seen at the top left corner
---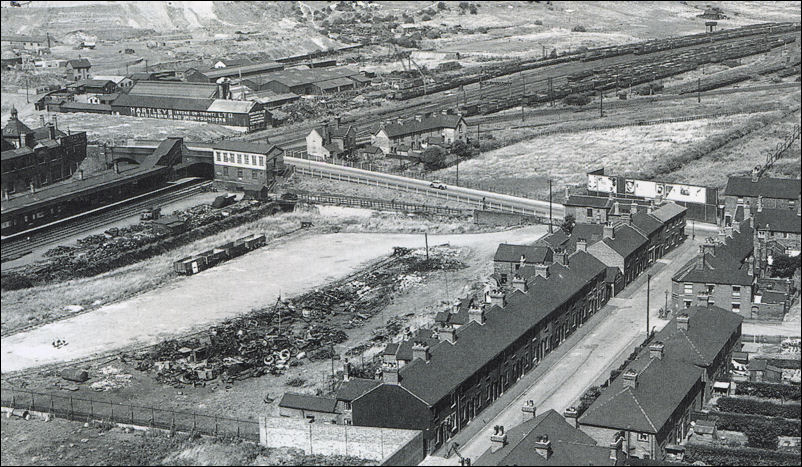 Etruria Station - 1949
photo: The Warrillow Collection - Keele University Library
Etruria Station on the main line is to the left, with Hartley's foundry above.
The loop line sidings can be seen branching off the main line towards the right.
Etruria Road (was Lord Street) is running left to right across the photo and Etruria Street
is running away from the photographer.

Etruria Junction - 1930's
photo: The Warrillow Collection - Keele University Library
A train on the loop line joins the main line at Etruria.
In the middle background are the furnaces of the Shelton works
and to the right is a sign for the Wedgwood pottery works
---
Etruria station on the main line served the areas of Etruria and the larger district of Newcastle Under Lyme. It closed on 30 September 2005.
The station was an island platform situated underneath a bridge carrying the A53, approximately one mile north of Stoke-on-Trent station. Its train services were suspended in May 2003 during the upgrade of the West Coast Main Line. Central Trains did not restart services to Etruria when the work was finished and continued with bustitution, although First North Western reintroduced a limited service, beyond what was contractually required.

After already low passenger numbers dwindled even further until in 2003 only two trains a day used the station, closure was proposed by the Strategic Rail Authority in February 2004. The closure was granted approval by the Department for Transport on 21 July 2005.

The final train was Northern Rail unit 323226 which left at 07.16 on Friday September the 30th 2005 to Manchester Piccadilly.

The platforms and steps were still in situ as of May 2007 although signage and platform objects were removed in June 2006.

In March 2008 work has begun on demolishing the island platform.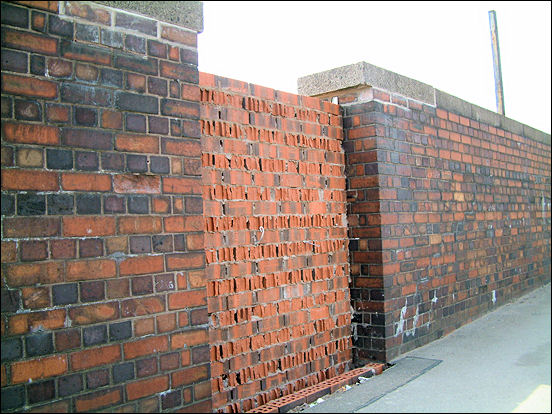 bricked up entrance to the platform steps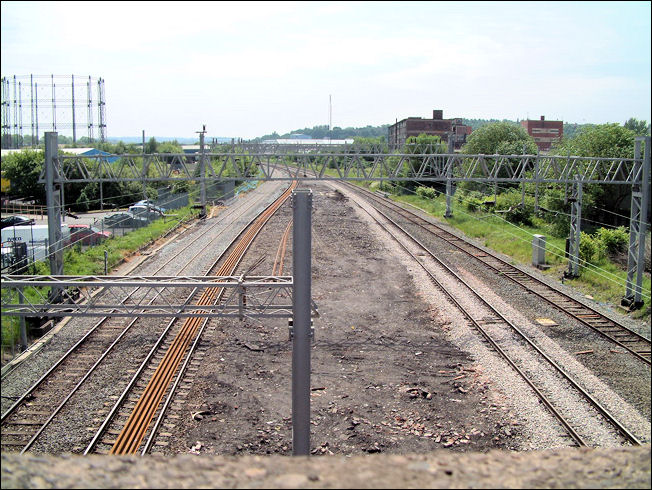 the line towards Stoke station - the footprint of the island platform can be seen
to the left the scaffolding of the old Etruria gasometer
to the right the old Twyford works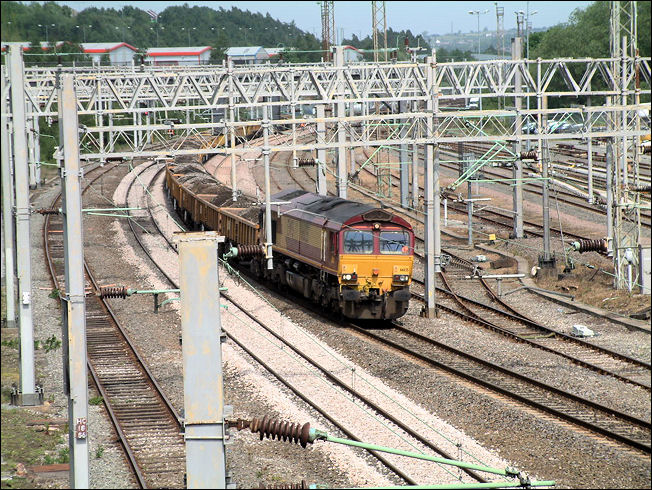 the line towards Manchester
photos: May 2008