Local artist Ian Pearsall is creating a photographic archive of the existing architecturally significant buildings that are the heritage and legacy of the massive industries: Coal, Pottery and Steel, that placed Stoke-on-Trent on the World Map.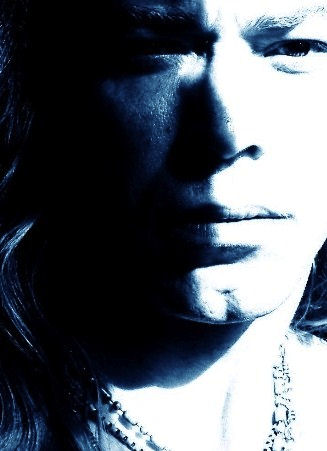 Ian Pearsall
---

see Ian Pearsall's photos on this web site
---
I was born in Salisbury, Rhodesia in 1967, and after the age of One, relocated, (pre-empting the war for an independent Zimbabwe), to Malawi, where I lived for the next fifteen years.
My connection to Stoke-on-Trent is through my parents, who were both born in Stoke-On-Trent; my mother from Birches Head, and my father from Northwood.
I used to visit these shores every five years on the family holiday and have great and vivid memories of 'The Potteries'; ....
a just-opened Gladstone Museum, the building of the present City Museum and Art Gallery, the Spitfire in it's glass house (across from it's present site), the meat market in the Tontine building, Webberley's bookshop (still here !!), Shelton Steelworks, an operational Chatterley Whitfield, The Port Vale stadium in Hanley, later; The Garden Festival, the building of the Potteries Shopping Centre..
... and personal things too, for example, of my two grandfather's, one was a bus conductor from which trips around the city on the top deck of the 'Potteries Motor Traction' Company double-deckers are an important memory, the other was a butcher and I remember his favourite meal as prepared by my Gran being bacon, cheese and tomato, oatcakes and his infamous black pudding !! He also spoke the local dialect, now heard less, as featured in Dave Follow's 'May un Mar Lady', in 'The Sentinel' - which was a constant source of amusement… and confusion. Being called 'duck' by everybody was equally amusing and confusing too !!
The contrast between an industrial city like Stoke-On-Trent and Africa could not be more extreme if it wanted to be.
At Sixteen, I moved over here to study art (after a careers advice interview in Unity House, now missing from the Hanley skyline !!), (a great many of my aunties were all paintresses in the pottery industry…inherited ?) at Newcastle-Under-Lyme College, before attending Nottingham Trent University.
As a student I worked, labouring, in the pottery industry on term breaks; at Wades, Meakins, and Johnsons.. And now as I walk through the city, they have all gone... (or at least relocated). It was good to have been a part of it in a small way not least because I can appreciate how tough it was.
I have travelled a great deal; all the great cities within the United Kingdom, Rome, Paris (where I lived very briefly), Florence, Barcelona, Cracow and more besides, in my quest to see great art - and along the way was struck by the significant dominance of Architecture. It strikes me that EVERY city, great or small, is firstly and fore-mostly represented by it's Architecture.
Those buildings through which it's population interact with, and live around, every day, to which, there is no shortage of great, significant and nationally noted architecture in Stoke-on-Trent and presently, as a result of living with and around it now for a significant part of my life enough to understand it; my ambition is to document it, celebrate it, and give it an audience it thoroughly deserves. In turn I hope this leads to it's preservation and recognition for future generations, after all history is in all of us and our context in the time-line makes it constantly relevant.
I would also be interested in conducting a survey to find out which buildings are the most significant in people's minds, for whatever reason; personal memory or otherwise, which is something else I will be working on.. In the meantime - I hope to see you, out on these historic streets , if not always appreciating then at least looking… they deserve that, they've all witnessed and been part of a great age in this city's history and evolution… if only buildings could talk…


Ian Pearsall. B.A.(Hons)
---

Ian Pearsall's web site:- www.flowerbox.org.uk

Barewall Art Gallery:- www.barewall.co.uk