Post office workers are celebrating their branch being named the best in the country.

St Jude's Post Office, in Shelton, has been unveiled as the best agency post office in the country for sales after smashing their target for the last financial year by 147 per cent.

Manager Abdul Wahab said: "We didn't even know we had been entered for the competition when we were invited to the awards ceremony. It was an even bigger surprise to go on and win it.


"Of course we are very happy, but the award belongs to our customers because they are who make the business."

Mr Wahab has been running the branch with sub-postmistress Raz Akhtar for the past five years.

She said: "This is the first award we have won. We knew we were doing well as we had been at the top of a list for a couple of weeks, but we never expected it."

The branch, in College Road, is classed as an agency post office, because it is has been privately bought and the staff are self-employed.
In total, there are around 13,500 other agency post offices in the country, which the branch had to battle against.

Caroline Pritchard, a business development manager for the Post Office, nominated St Jude's for the award.
She said: "The branch was miles ahead of the other 25 post offices on my patch, finishing 146.7 per cent against target.

"They have worked very hard to achieve it and more than deserve it."


Between April 2007 and the end of March, their top performing products were personal banking, special delivery, home insurance, credit cards, motor insurance, travel money and travel insurance. St Jude's also offers home phone accounts and instant savers.

Ms Pritchard added: "The branch is a two position counter that has triumphed over much bigger post offices.

"I think they have been so successful because they are very dedicated to the business and really want to give excellent customer service."

Seven Stoke-on-Trent post offices, as well as more than a dozen others across North Staffordshire, have been earmarked for closure, but St Jude's will not be affected by the shake-up.

The competition was ran by the Post Office and awarded a trophy and £1,500 in vouchers to the branch.
Sentinel Newspaper 20 June 2008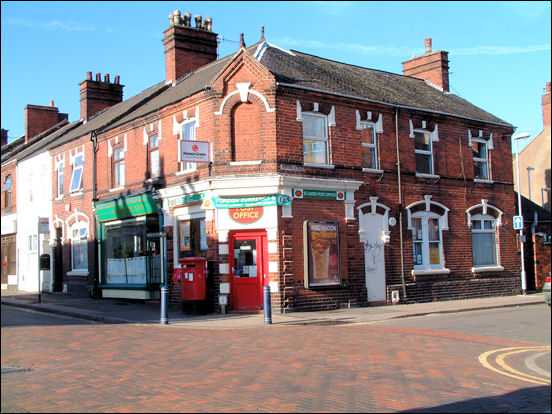 ---

you can go for a "walk" around Stoke Fields to Winton Wood
- the parish of St. Simon & St. Jude