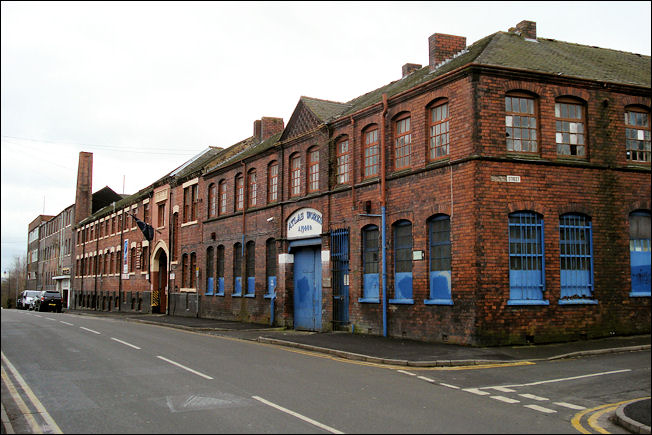 Gosling and Gatensbury Atlas Works - College Road, Shelton
"The company was founded in 1894 and was subsequently taken over in June 1977. At that time we had agencies in South America, Belgium and Portugal. The markets we had, included USA, Australia, Middle East, South America and over most of Europe. (One of the last exports I negotiated was a pugmill to Baghdad University ceramics Dept, of all places!!!!).
Many years ago Gosling and Gatensbury were directors of Hanley Garage, which became a Jaguar dealership.
Our works and iron foundry were situated at the side of St Mark's Church Shelton and the fabric of the building is still there today." (2008)
Michael E Gatensbury - (the last Managing Director of the company)
---

On the back yard of the Burgess & Leigh pottery factory, Longport is this old 'dead weight' slip pump which was used to fill the filter presses with the clay slip.

More and more mechanisation was introduced into the factories and there sprang up a number of engineering works in the Stoke-on-Trent area. Some of these engineers designed and patented their own machinery for the pottery works.


The name plate reads:
Gosling & Gatensbury Ltd, Engineers, Hanley-Staffs