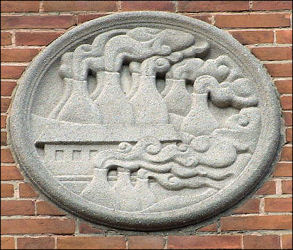 Roundels - Industries of Staffordshire on the Lancaster Buildings (1938)
Three roundels, each on a different side of the building, depicting the local industries. The depictions are: a potter working at his wheel, a glass maker, and some bottle kilns.
Each roundel is flanked by a relief pair of star motifs.