| | | |
| --- | --- | --- |
| | Stoke-on-Trent - photo of the week | |

Railway crossing cottage, Birches Head Road
Biddulph Valley Branch mineral railway line
For over 100 years trains travelled along the Biddulph Valley Way carrying coal from the Potteries to Congleton.
April 1 1968 the last train to leave Brunswick Wharf to Stoke.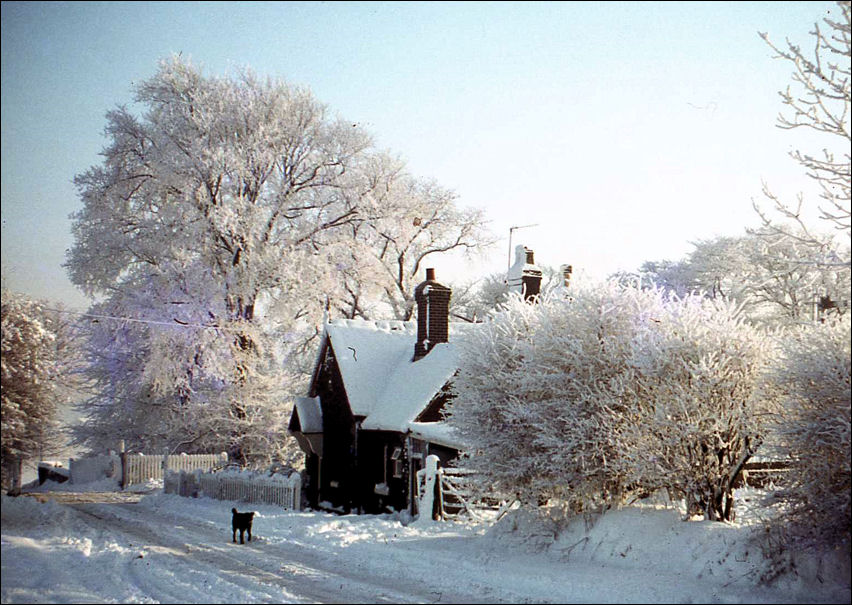 Railway crossing and crossing mans' cottage on Birches Head Road
photo: Ewart Morris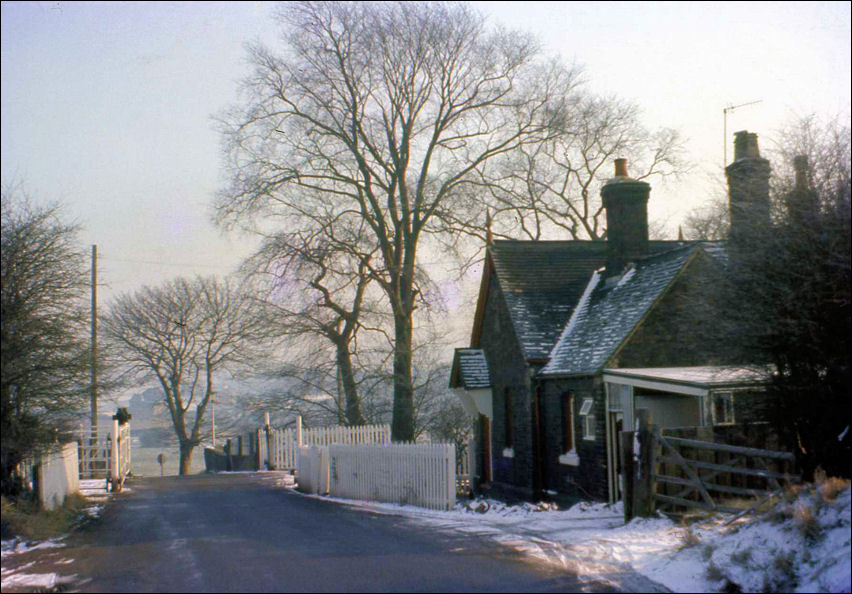 the parapets of the bridge over the Caldon Canal can be seen just past the crossing

the Caldon Canal from Birches Head Road
this photo taken from the bridge by the crossing keepers cottage
The Caldon Canal opened in 1779, runs 18 miles from Etruria, in Stoke-on-Trent where it leaves the Trent and Mersey Canal at the summit level, to Froghall, Staffordshire.
It was built to carry limestone from Caldon Low Quarries.
A number of pottery companies were located on it in order to take advantage of the connection with the Trent & Mersey Canal and route to Liverpool Dock.
Although the canal was never legally closed, by the 1960s it was almost unusable. In one of the UK's first major canal restoration projects, the canal was restored between 1970 and 1974.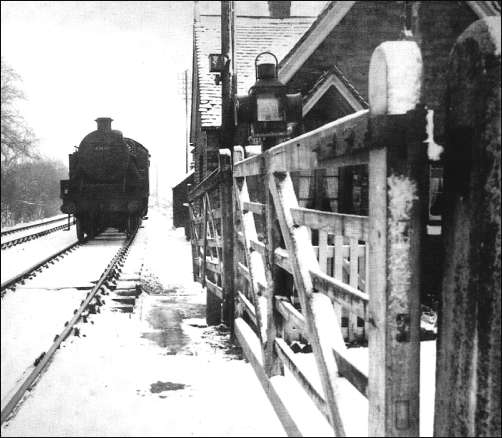 Snow on the ground of the mineral railway line crossing Birches Head Road, c.1953

the same railway crossing and crossing mans' cottage in 1986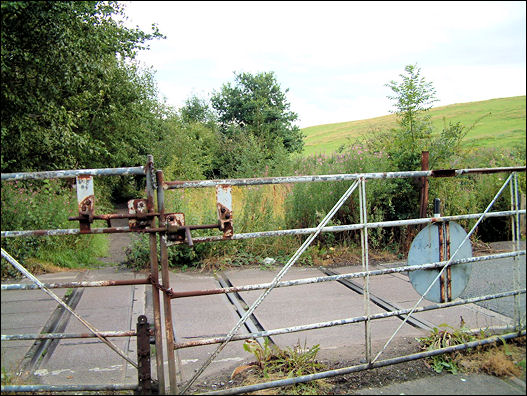 the remains of the railway track (2008) as it crosses Birches Head Road
the main track has been taken up and the cottage demolished