| | | |
| --- | --- | --- |
| | Stoke-on-Trent - photo of the week | |
Advert of the Week
Potworks of the Week

Catholic Church, St. Augustine, Meir, Stoke-on-Trent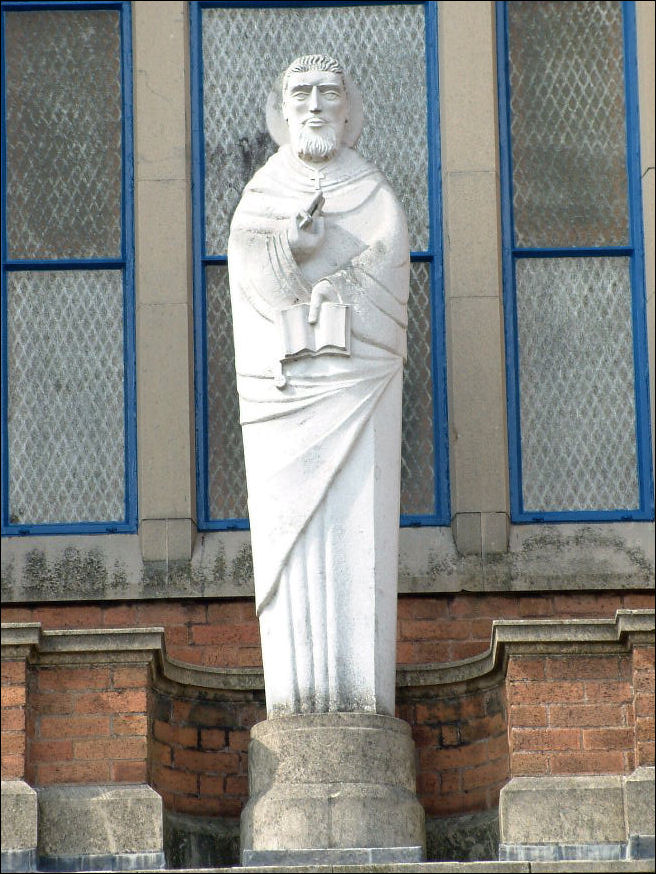 Statue of St. Augustine, Sandon Road, Meir, Stoke-on-Trent


A church dedicated to St. Augustine of Canterbury was opened at Christmas 1934


Imposing entrance of St. Augustine's Catholic Church

Rev Fr Walsh of St Gregory's Longton bought the property known as "Highfields" in 1934. Rev Fr O'Connor, who was a curate at Longton, became the first parish priest and the first Mass celebrated was Midnight Mass in the stable on 25th December 1934.
St. Augustine's R. C. Primary School was built in 1937 and the school hall was used as the church until 1949. During the 1939-45 war the school hall was also used as an entertainment centre. Dancing, whist drives, bingo and concerts were organised for the parish and as a source of revenue for the parish. From 1937 until 1949 the school was in full use seven days a week. As a school in the daytime and to host various events in the evening until 11.30 p.m. Then everything had to be cleaned up in preparation for either school or Sunday Mass. There was no evening Mass at that time so this work had to be done by the parishioners and a very hard working parish priest. In 1949, the then new parish priest Rev Fr McKenna added a Nissan hut to the stable buildings to enlarge the capacity for the congregation. After 1949 the school hall continued to be used for any entertainment event and was always known as "Gussies".
Construction of the present church building commenced in May 1957 when the foundation stone was laid. The main building was completed in September 1958 and the sacristy/chapel was added later in 1959. Every effort was made to reduce the debt on the church and eventually the church was consecrated in 1971. The parish had five priests in the first twelve years. Rev Canon McKenna served as parish priest from 1946 until 1966 when Rev Fr Oddie succeeded him. Rev Fr Oddie was parish priest for a period of twenty-eight years until he retired due to ill health in 1994. Our parish priest was Rev Fr Anwyl from November 1994 until August 1998. Rev Fr Foley was appointed to the parish later the same year. Rev Fr Jan Nowotnik, the present priest, was appointed in 2003.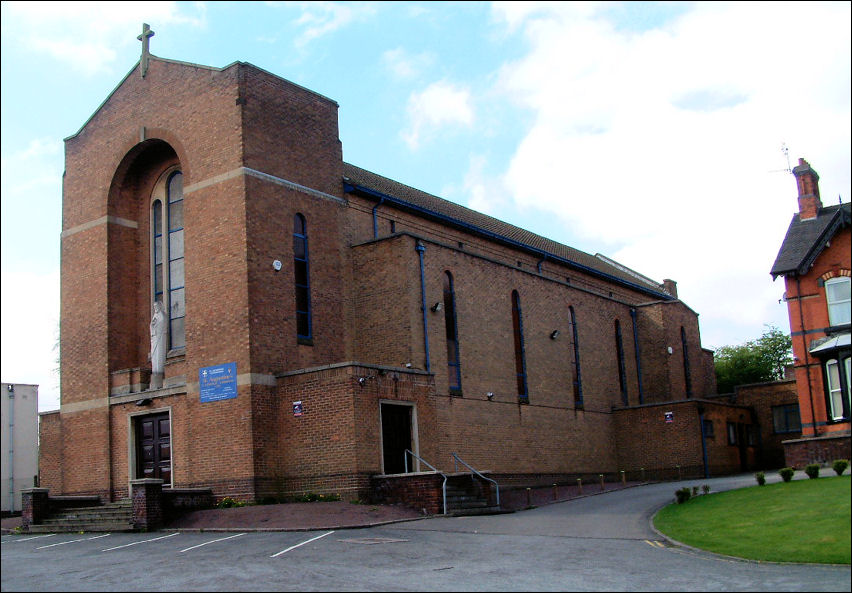 The present church, built of pale yellow brick and designed by Messrs. Sandy and Norris of Stafford, was opened in 1957.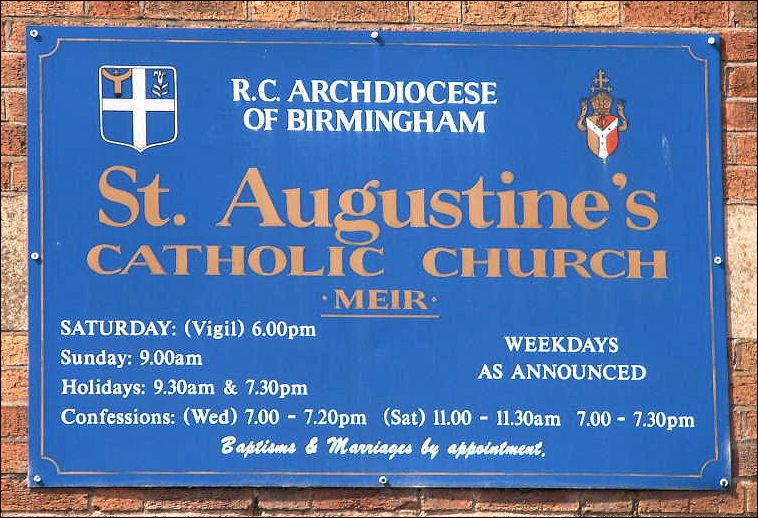 ---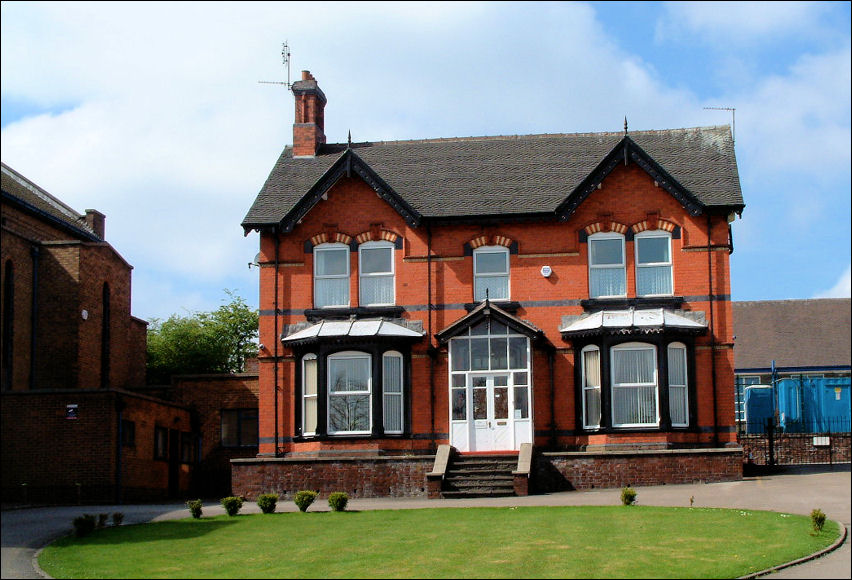 The Manse to St. Augustine's Catholic Church


Detail above the windows