| | | |
| --- | --- | --- |
| | Stoke-on-Trent - photo of the week | |
Advert of the Week
Potworks of the Week

Hanley Electricity Works, Bethesda Road, Hanley
North West Midlands Joint Electricity Authority
Also see: NWMJEA substation on Victoria Road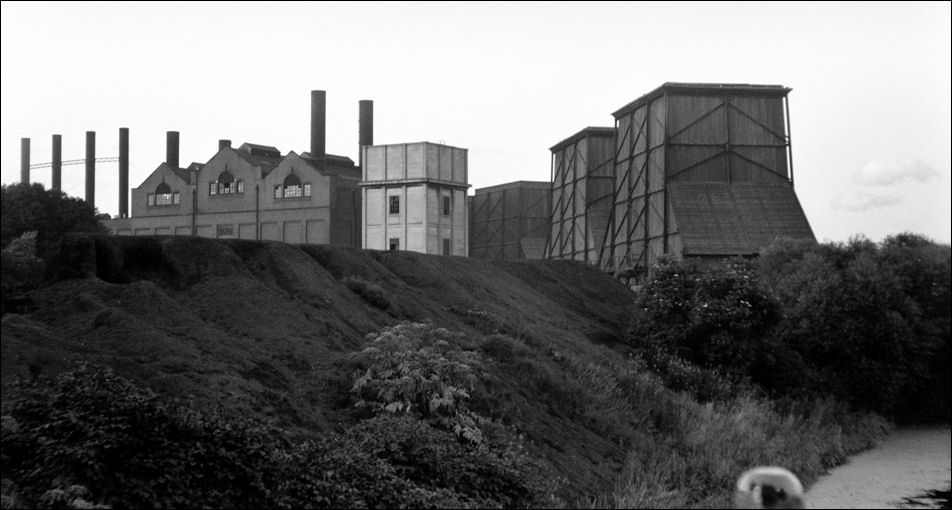 Hanley electricity works c.1969
photo was taken from a boat on the Caldon Canal
photo: Ken and Joan Davis
Hanley Borough opened its electricity works, the first in the Potteries, in the specially built Bethesda Road, north of Hanley Park, in 1894.
"A public supply of electricity was commenced in the Potteries by the starting of the Hanley Electricity Works in the summer of 1894. In the beginning of the present century, a supply was commenced in Longton in September, 1901, the supply being on the low tension three-wire direct current system. Three or four years later supplies were .commenced in Stoke-upon-Trent and Burslem, the systems being the same as Longton, although working at a different voltage.
The six Potteries towns (including Fenton and Tunstall in addition to those already mentioned) were federated in 1910 and became the County Borough of Stoke-on-Trent. The county borough became a city in 1925. The electricity supply came under common management on 1st September, 1910, and it was thus possible for the first time to consider the district as a whole."
---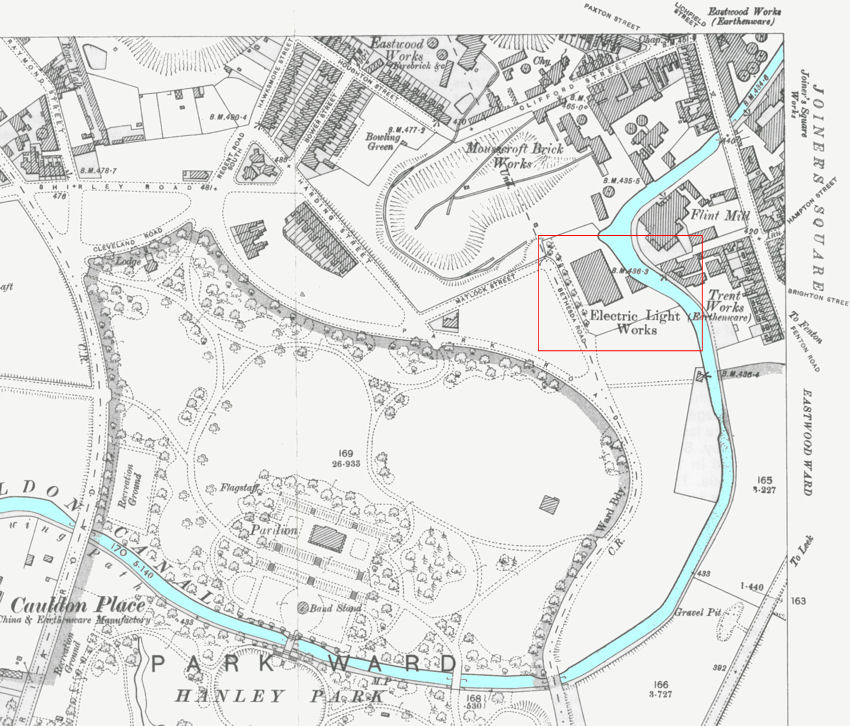 electricy works on 1898 map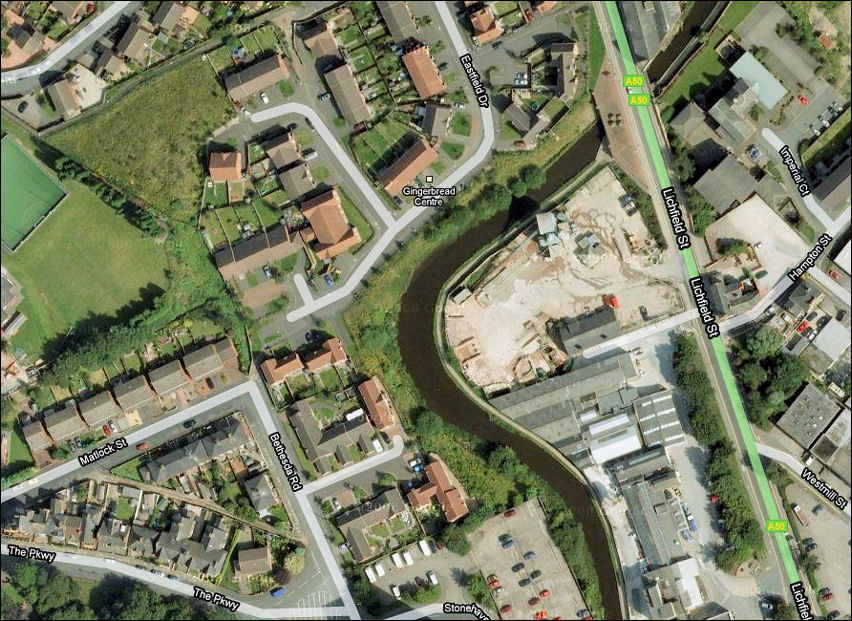 Houses in Bethesda Road occupy the area of the electric works
Google Maps 2010

---

"The property of the North West Midlands Joint Electricity Authority"
- sign in a house in Brown Edge, Stoke-on-Trent -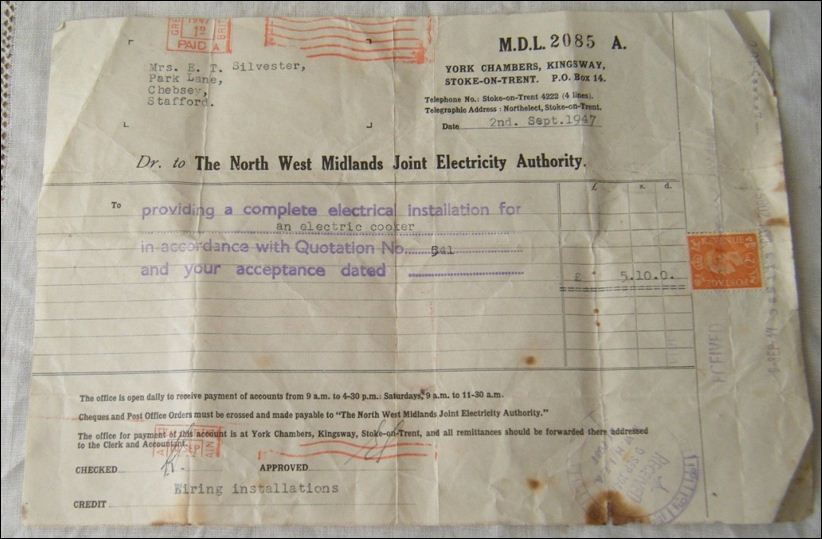 1947 invoice for the electrical instalation for an electric cooker
Also see: NWMJEA substation on Victoria Road