Advert of the Week
Potworks of the Week

Sixth Form College, junction of Leek Road, Station Road and Glebe Street
- the changing face of Winton Fields


the view along Glebe Street in 1968
to the left is the original Roebuck pub, to the right is Station Road
- the tower of St. Peter's church is one of the features that can be seen in all three photos.
photo: Ken & Joan Davis

the same view 40 years later in 2008
The original Roebuck was demolished for road widening
the yellow painted building on the left is the replacement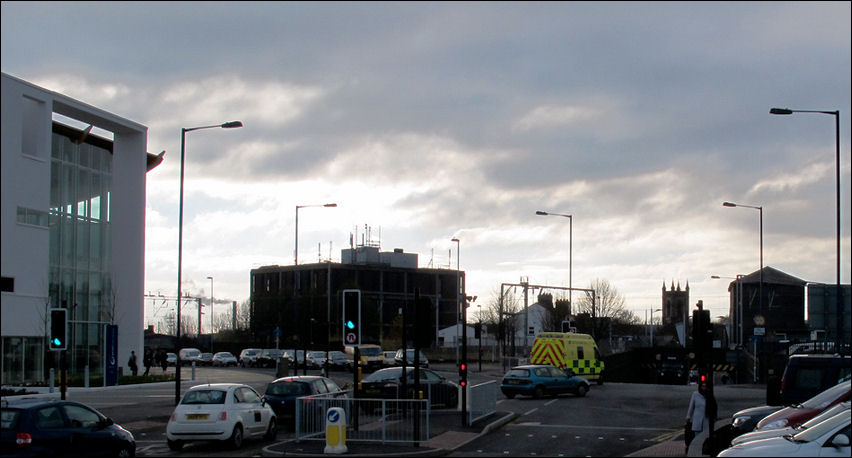 the same junction in November 2010
many of the features have remained the same since the 1968 photo
but the Roebuck and nearby houses have been demolished to make way for the new Sixth Form College



---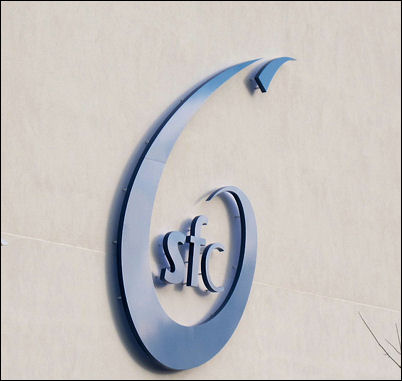 frontage of the Sixth Form College on Leek Road
opened in September 2010 - designed by architcts Broadway Malyen, said to cost £24m
The project is phase one of the University Quarter, a major education-led regeneration programme for the city.
It includes this new campus built on a 10,000m2 site, alongside a new Staffordshire University science centre.

the entrance to the main reception
The college was established in 1970 on Victoria Road, Fenton, Stoke-on-Trent; making it the first purpose-built sixth form college in the country. Next to it was the Fenton Manor Sports Complex. Originally build with a capacity of 700 students, it eventually came to teach more than double that that figure.

The idea of a 'University Quarter' in the City was first announced in 2004, and was developed for the next few years.

In late 2008 planning permission was given for the college to build a new campus on Leek Road, as part of a £1.5 billion regeneration project in North Staffordshire.
The project was suspended in January 2009, amid funding concerns, however the site was handed over to developers in March 2009 and n September 2010 the college officially moved to the new Leek Road site.

---

the statue 'a man can't fly' - in 2001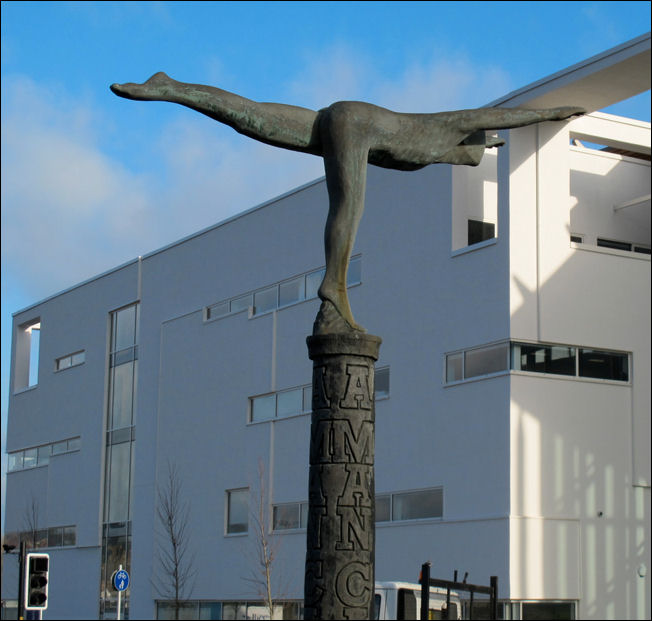 the same view of the statue in November 2010