Advert of the Week
Potworks of the Week

Fenton Library, Baker Street, Fenton
Fenton Free Library - completed in 1906
Land was donated by William Meath Baker.

The architect was F.R. Lawson.

Building was paid for by a £5,000 donation from the Carnegie Trust.
Along with Burslem library the library in Fenton was closed in 2011 by the Stoke-on-Trent City Council as part of the local governement spending cuts.

Fenton Library - opening details 2011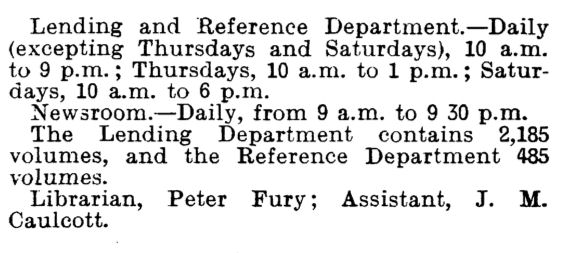 Fenton Library - opening details 1907
FENTON PUBLIC LIBRARY.
The Library and Newsroom is situated in Baker-street, and is open to the public as follows:-
Lending and Reference Department.óDaily (excepting Thursdays and Saturdays), 10 a.m. to 9 p.m.; Thursdays, 10 a.m. to 1 p.m.; Saturdays, 10 a.m. to 6 p.m.
Newsroom.óDaily, from 9 a.m. to 9 30 p.m.
The Lending Department contains 2,185 volumes, and the Reference Department 485 volumes.
Librarian, Peter Fury; Assistant, J. M. Caulcott.
---

Baker Street - the library is on the corner of Baker Street and Glebedale Road
Willliam Meath Baker provided land behind the new town hall for building a public library
The Baker family owned a large pottery business in Fenton

The impressive Fenton Library - April 2011
Located in the vicinity of the former town hall (now used as the Magistrates Court),
and Albert Square, it is one of the cityís most important buildings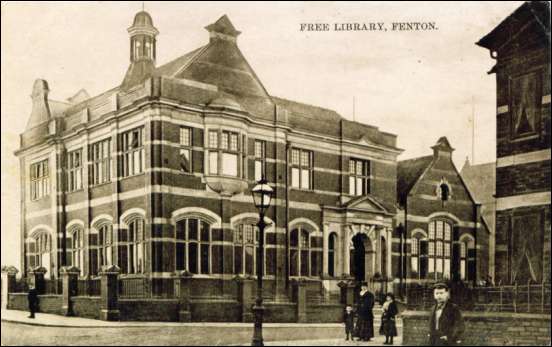 a postcard of the Carnegie Building c.1910
The library building was completed in 1906 to the rear of Fenton Town Hall on a site donated by William Meath Baker, with cost of its construction covered by a donation from the Carnegie Trust, hence the name of the building.

Fenton Library Committee in 1907:

Library Committee.óCouncillors Elliott, Shenton, Brain, Brunt, Fox, Goddard, F. S. Hughes, Lawton, Mountford, Myatt, Wain, and Twyford. Chairman, Councillor Goddard; vice-chairman, Councillor Twyford.
---

Fenton Free Library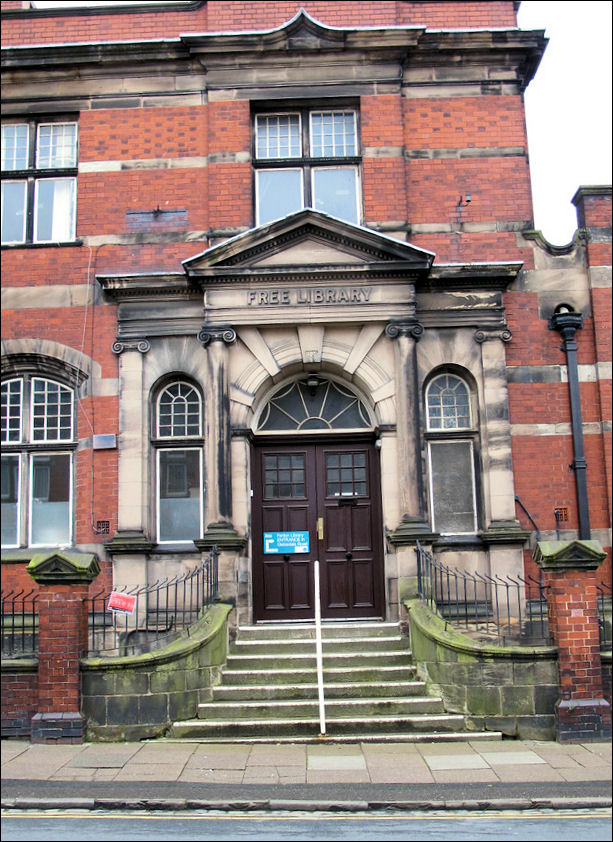 the impressive entrance to the Library

detail of the oriel window on the first floor