Advert of the Week
Potworks of the Week

Glebe Street Bridge, Queensway, Stoke
The final section of the 'D Road' - from the A34 in the south to the A53 junction was built between 1974 and 1977.
Construction involved the destruction of streets and businesses within Stoke's town centre, as well as the excavation of a mass grave of the victims of a 17th-century cholera epidemic. This final section was named Queensway, and on its completion the whole route became the A500.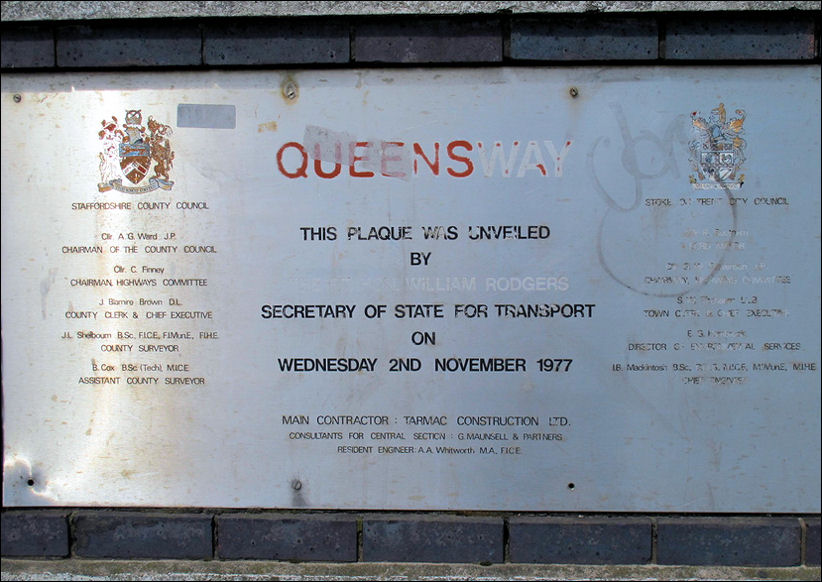 Staffordshire County Council - Stoke-on-Trent City Council
QUEENSWAY
This Plaque was Unveiled
by
The Rt. Hon. William Rodger
Secretary of State for Industry
on
Wednesday 2nd November 1977
Main Contractor: Tarmac Construction Ltd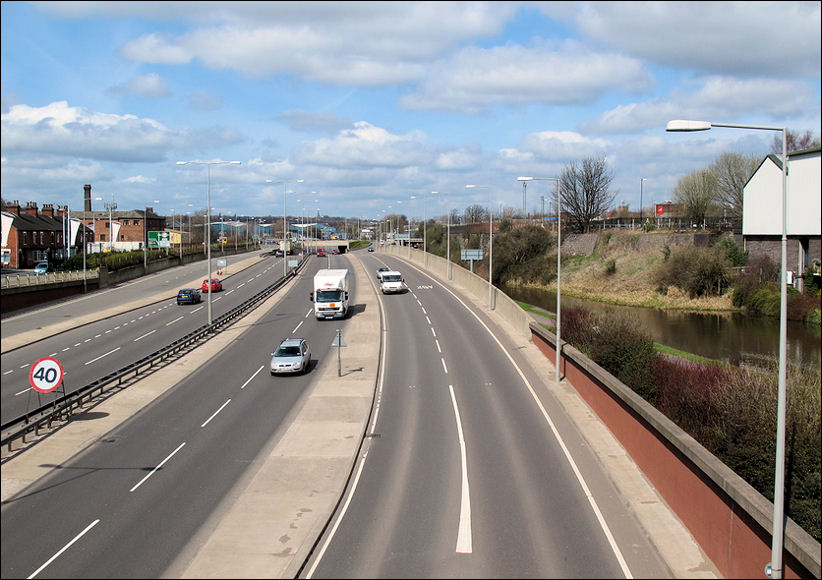 A500 from Glebe Street Bridge
to the left is Copeland Street, to the right the Trent & Mersey canal
Photos: April 2010

Glebe Street Bridge, Stoke - Google maps, 2010

1898 Ordnance Survey Map of Glebe Street area
Glebe Street runs diagonally across the map (marked in red)
The old Newcastle canal runs behind Glebe Street and joins
the Trent and Mersey canal at the top of Glebe Street.
The glebe land belonging to Stoke Church
The map above shows part of the glebe estate, land belonging to Stoke church.
This estate comprised over 150 acres with a third of the land in the township of Penkhull, a third in Shelton (north of the Fowlea Brook) and a third in Fenton (east of the River Trent).
The church and the rector's house (Stoke Hall) stood on moated sites which provided protection not only from attackers but also from the river which periodically flooded the meadow land in the valley bottom.
This map is undated but it is between 1800 and 1826. 1800 is when the Newcastle Canal (shown on the map) was completed and 1826 which is when work on the new church was started. The streets around the new church (Glebe Street, Wharf Street and Brook Street) were laid out in 1830 and are also not shown on this map.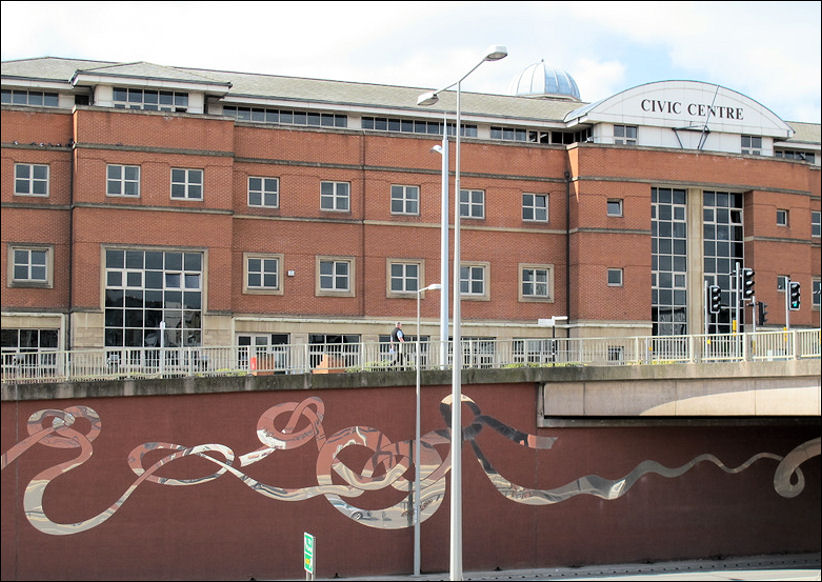 Stoke-on-Trent Civic Centre

Glebe Street
Stoke Minster - The Glebe Public House - Stoke Town Hall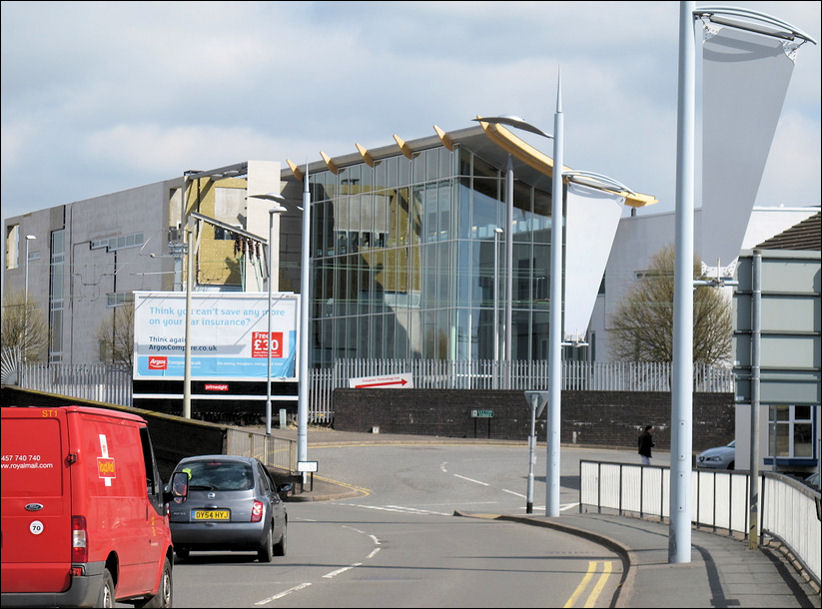 Sixth Form College on Leek Road
(construction nearly completed)

the canal under the old Glebe Street bridge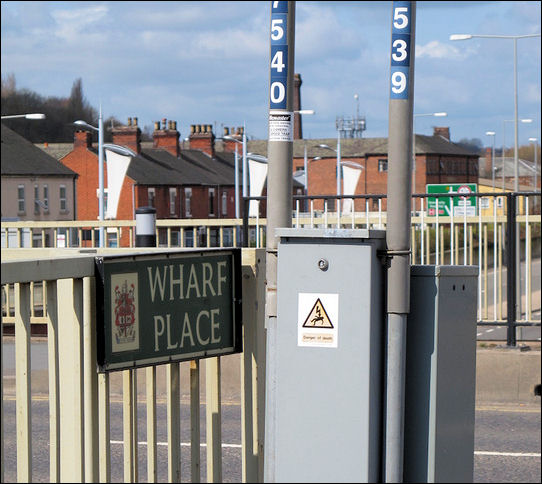 Wharf Place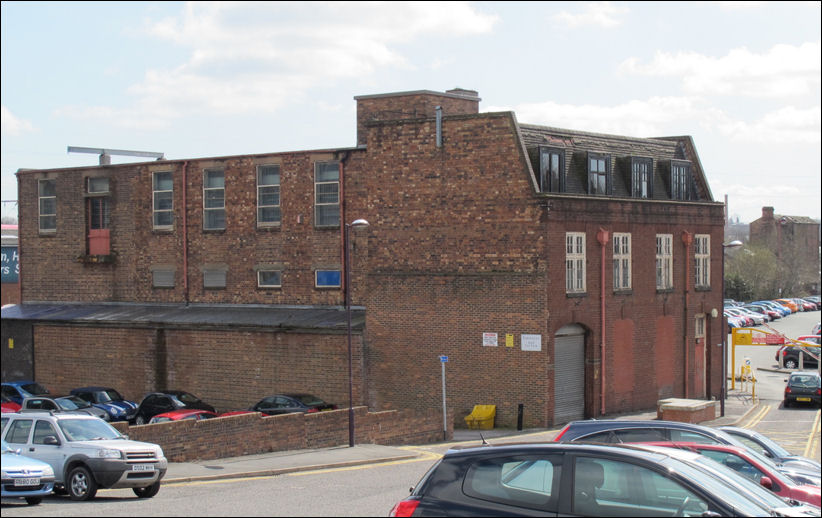 old warehousing on Wharf Place, alongside the Trent and Mersey Canal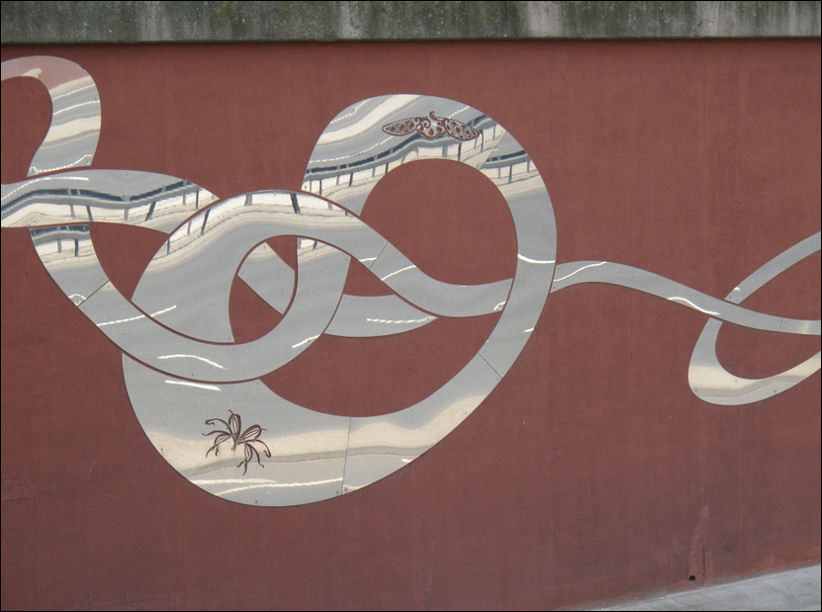 artwork alongside the A500 Queensway

artwork alongside the A500 Queensway