Advert of the Week
Potworks of the Week

Mitchell Memorial - Youth Arts Centre, Hanley - refurbished in 2011
The original youth centre was built in Broad Street, Hanley at a cost of £50,000.

Opened in October 1957.

Refurbished and extended at a cost of £4million in 2009-11.


silhouette of the Spitfire plane on the frontage of the cafe service counter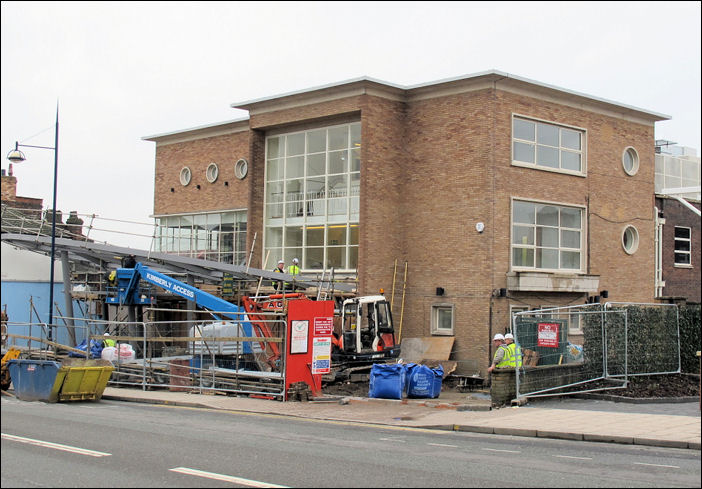 work being carried out on the new entrance and frontage - Feb 2011

---
Three new changing rooms lead on to the stage with disabled access throughout the theatre for performers and audiences.
And a 1,000 sq ft dance studio has been created with a specialised rubber floor to accommodate any style of dance.
The auditorium has under floor ventilation and the acoustics have been upgraded with the addition of absorption panels along the walls.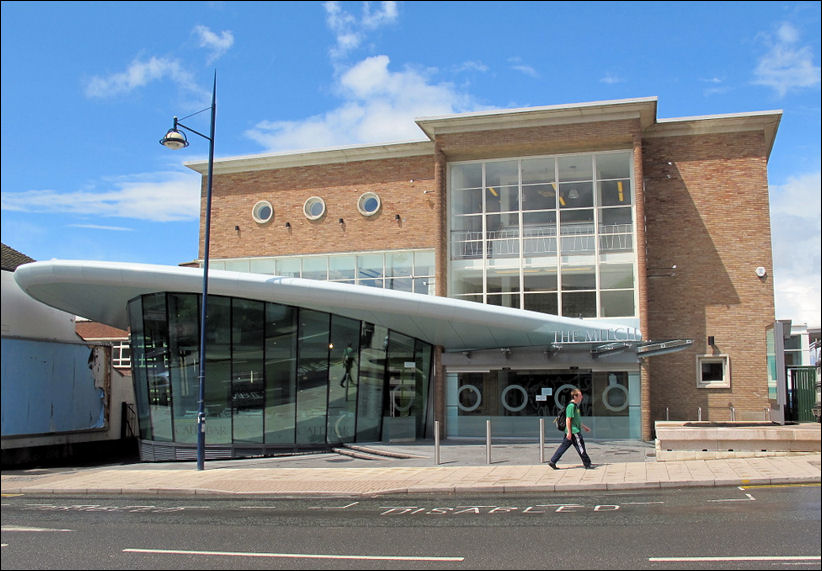 the new frontage with the 'Spitfire wing' over the entrance and cafe
photos: June 2011 (unless otherwise noted)
A glass-fronted café extension at the front of the Broad Street theatre is inspired by the design of Reginald Mitchell's Spitfire.
And the theme is continued inside the building in the lay out of the curved bar and ticket office.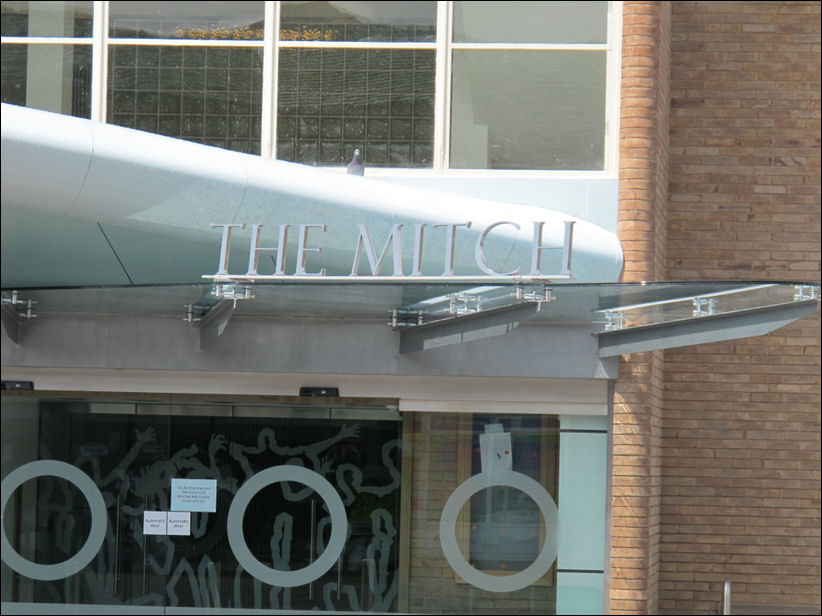 'The Mitch'

Mitchell Memorial Youth Arts Centre

---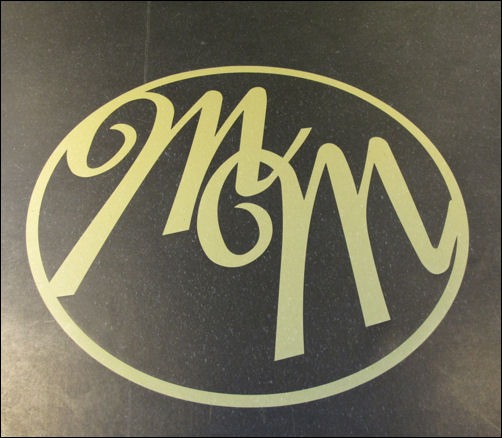 MM on the floor of the foyer

MM on the vent grill in the main auditorium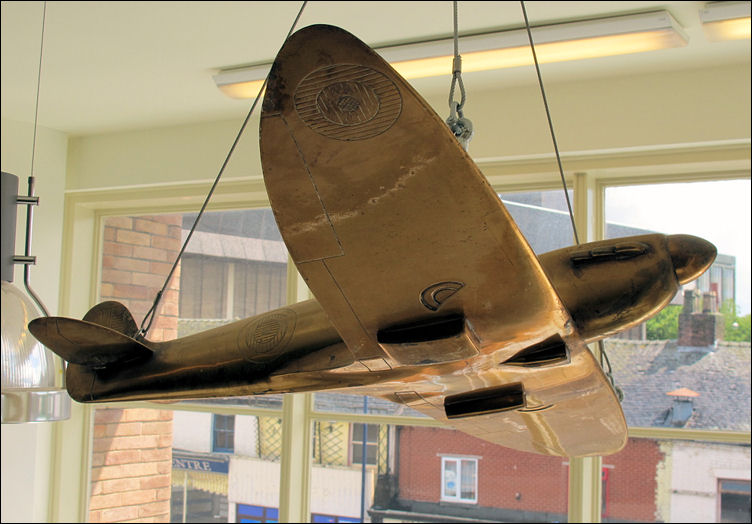 cast in bronze - the model of the Spitfire installed in the originl theatre

---

the refurbished auditorium with new seating and balcony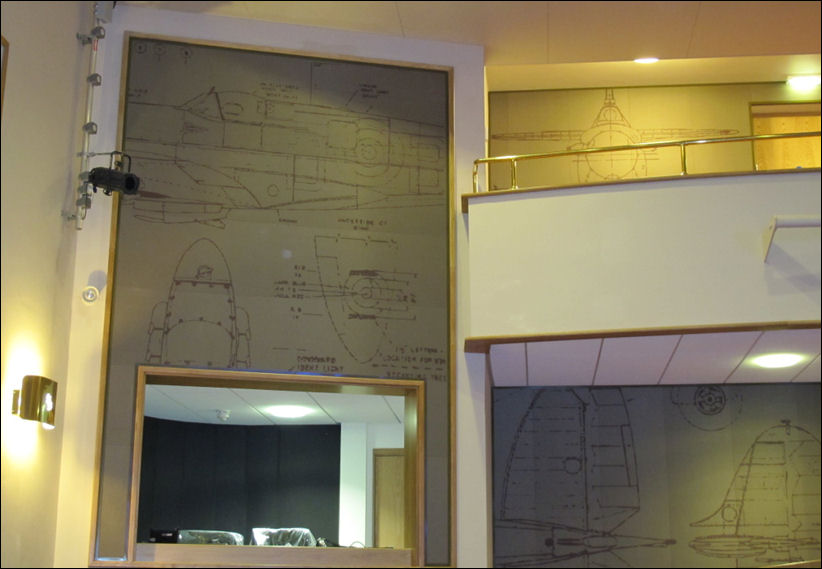 drawings from the original Spitfire blueprints are incorporated on some of the walls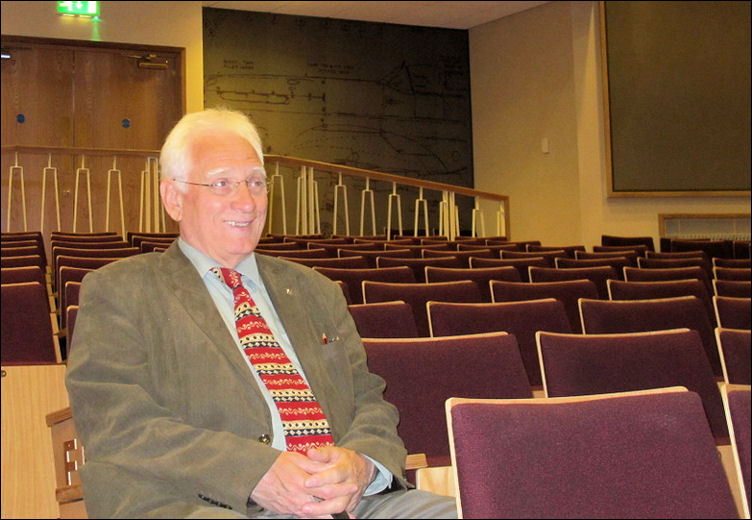 Fred Hughes - the chairman of the Mitchell Memorial Youth Art Centre Trust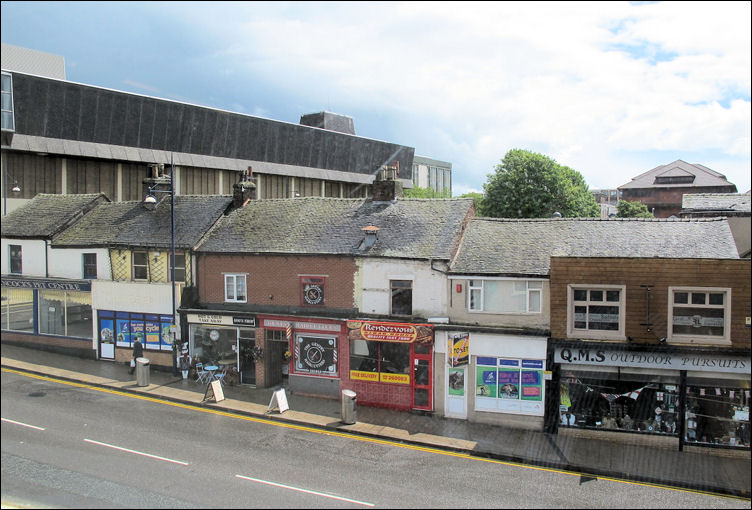 the view of Broad Street from the Mitchell Memorial - on the left is the Potteries Museum
the shops opposite will be demolished as part of the development of the area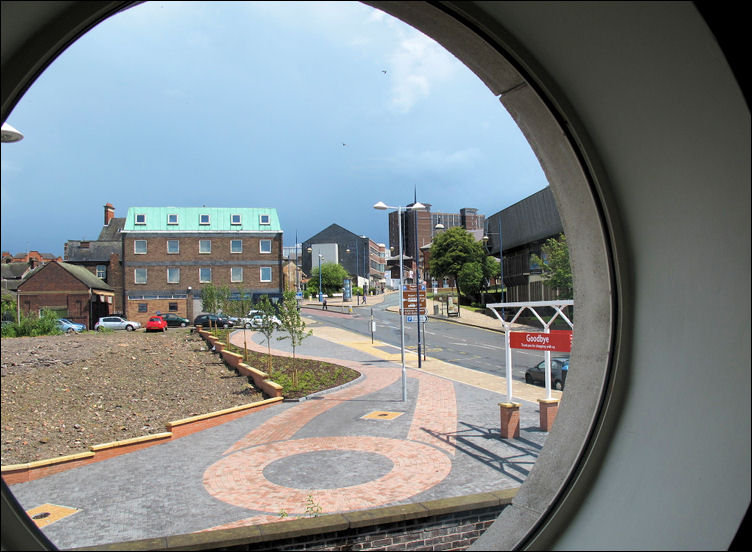 Broad Street and Albion Street seen from one of the 'porthole' windows
the pedestran entrance to the new Tesco's store is at the bottom of the photograph