Advert of the Week
Potworks of the Week
Holden Viaduct, Hanley Road, Stoke-on-Trent
The name Holden originates from a surname which was originally derived from a place name meaning "deep valley" in Old English.

In this area of Sneyd Green there was a Holden farm from at least 1611, in 1806 Thomas Beech sold it to John Sparrow of Bishton (in Colwich) and John Hales of Cobridge. By 1848 the 101-acre Holden farm, was owned by Sir George Chetwynd of Brocton (in Baswich) and Grendon (Warws.)

The house, situated north of the road from Sneyd Green to Milton, had been abandoned by 1957 when it was occupied as a temporary Methodist church.

On the 1877 and 1898 maps the bridge (originally built in 1844) was called Holden Hill Viaduct.

Other evidence of the name Holden is found in the nearby Holden Avenue (where we find examples of early municipal housing, the now demolished Holden Bridge public house, Holden Lane High School in Milton Road and Holden Bridge Service Station on Leek Road. There used to be a Holden Bridge Stores at 291 Hanley Road.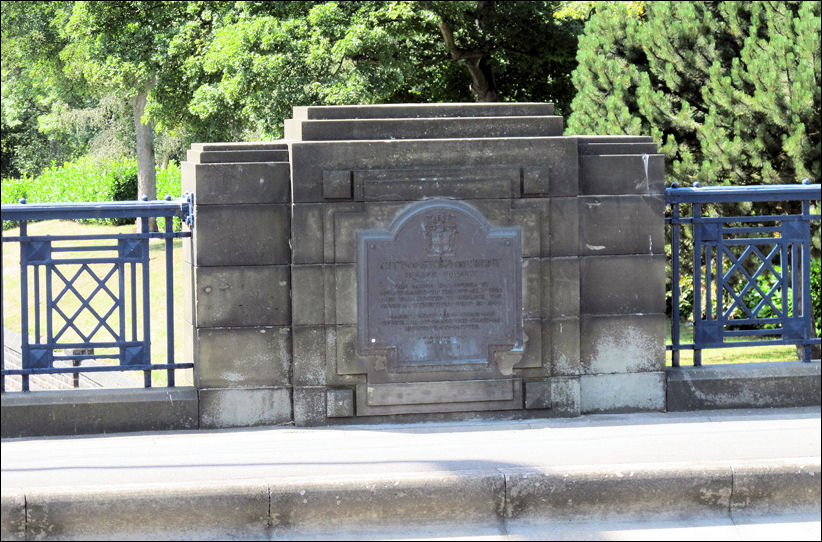 plaque set in the art deco style balustrade on the Holden Viaduct - opened in 1930
photos: August 2011
City of Stoke-on-Trent
HOLDEN VIADUCT
This bridge was opened by
Mrs. J. W. Oakes on the 14th July 1930
and was erected to replace the
original structure built in 1844
Major J. Kent DSO Chairman
Councillor J. W. Oakes Vice-Chairman
Highways Committee
A. Burton M Institute CE
City Surveyor
---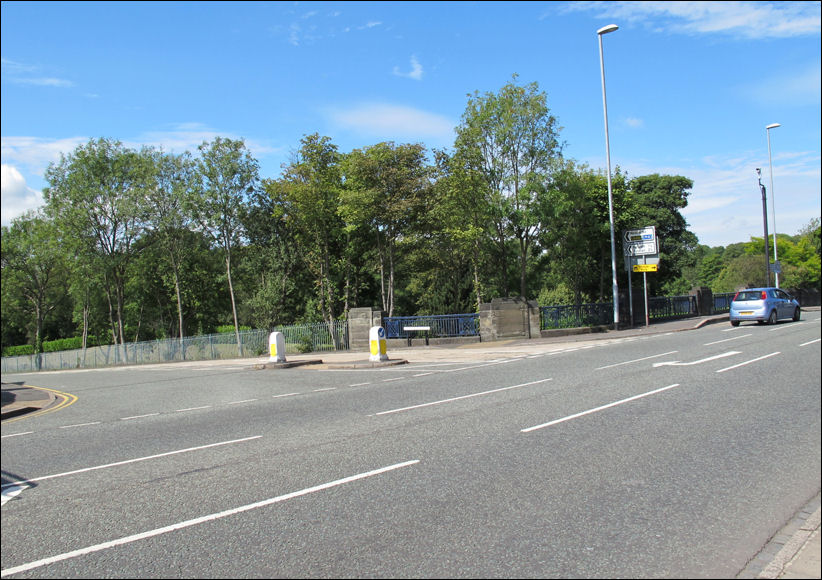 view of Holden Viaduct from Hanley Road - in the background is Burslem Cemetery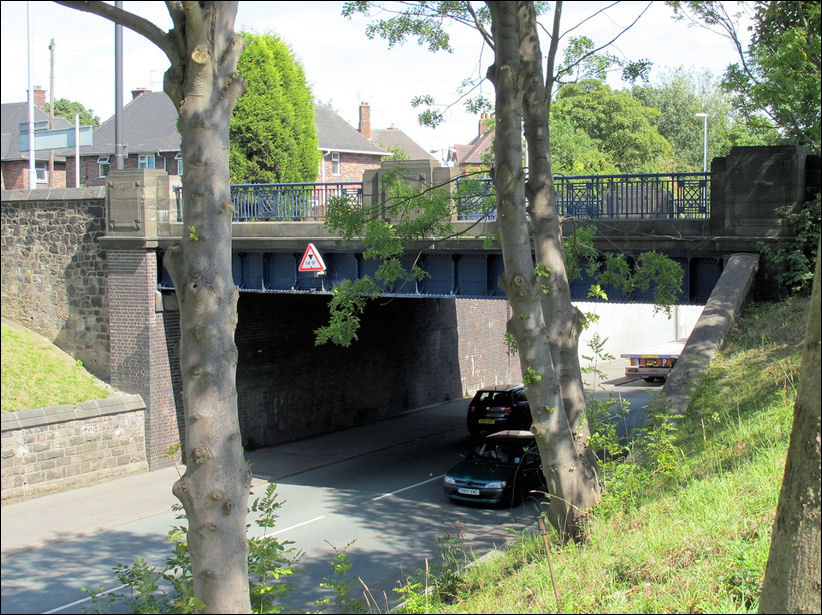 Leek New Road as it goes under the Holden Bridge

view down Leek New Road towards Cobridge

Burslem Cemetery - opened in 1879
---

a view of the Bridge on Hanley Road, crossing Leek New Road - Burslem Cemetery in the top right corner
Bing Maps - 2011

the area around Leek New Road and Hanley Road
Sneyd Hill Park was once the spoli tip of the Sneyd Colliery
Bing Maps - 2011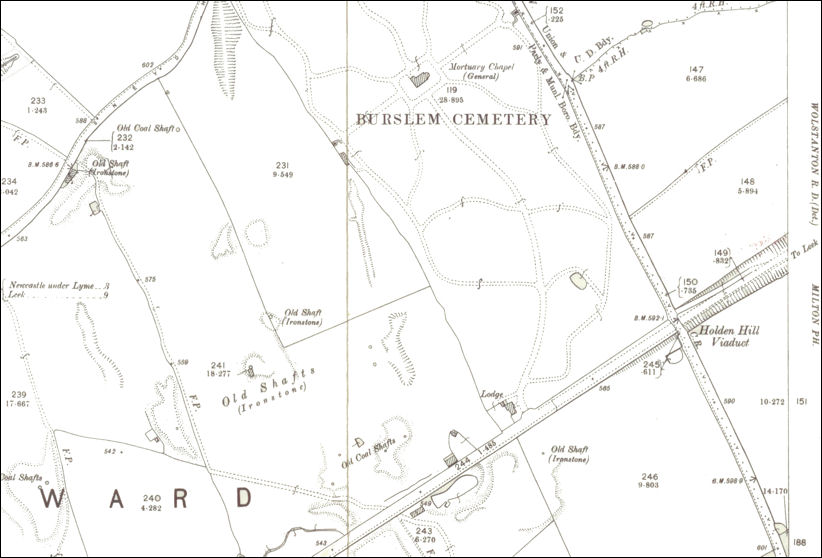 1898 map of the area
on this map the bridge is called 'Holden Hill' viaduct
---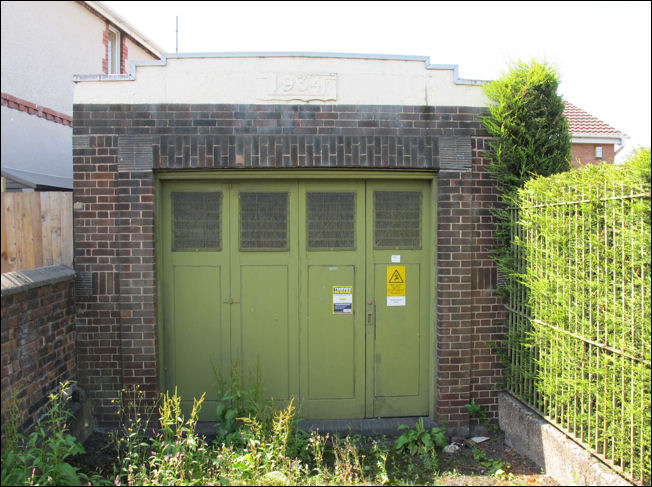 Holden Bridge electricity sub-station - built in 1934
built in a vague art deco style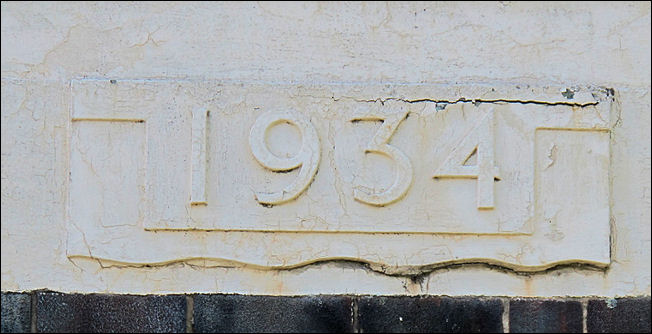 1934 date stone

Holden Bridge marker
---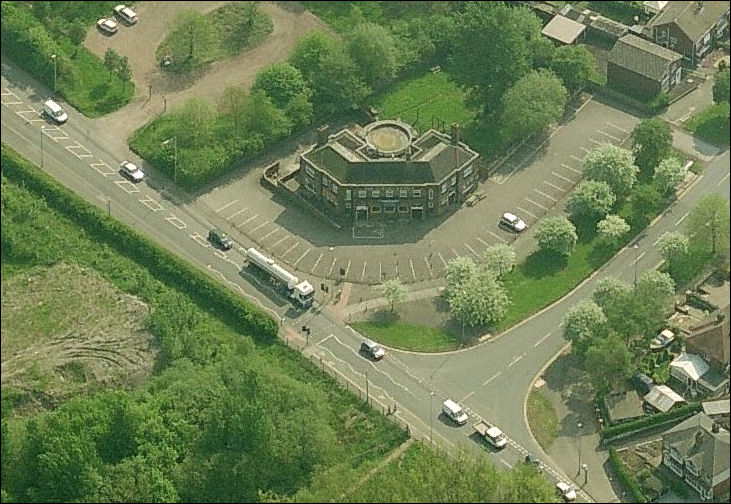 Holden Bridge public house on the corner of Leek New Road and Berwick Road
Bing maps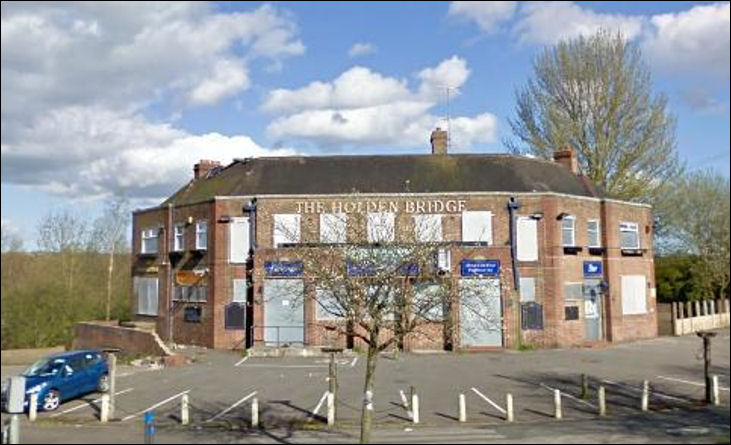 The Holden Bridge - boarded up after it closed in 2007
photo: 'Curmudgeon'