Advert of the Week
Potworks of the Week
Art Deco in Stoke-on-Trent
Although there are no grandiose art deco buildings in the city there are a number of examples of buildings with good solid art deco architecture and features - especially Carmountside Crematorium Chapel, the former Sentinel Buildings in Hanley and Thistley Hough School in Penkhull which is an excellent example of Streamline Moderne.
Art Deco was essentially a style of decoration and was applied to jewelry, clothing, furniture and handicrafts as well as buildings. Very popular from c.1920 to 1940.

The Art Deco ornamentation consists largely of low relief geometrical designs, often in the form of parallel straight lines, zigzags, chevrons and stylized floral motifs and sculpture.

An empasis of the vertical in the form of metal casement windows and columns.

Angualr outlines, stepped piers, curves and overhanging window heads and canopies.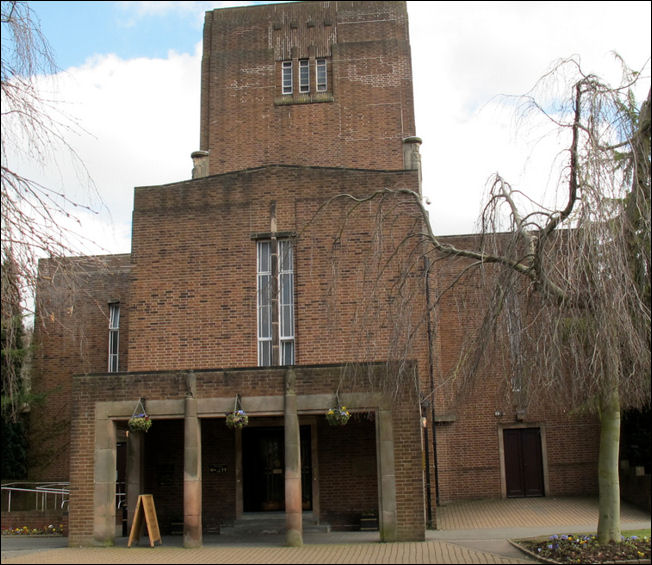 Carmountside Crematorium Chapel built in 1940
the columns, tall thin windows and terraced shape of the levels give a strong vertical empasis - typical of art deco
three of the four Gospel writers - one on each corner of the crematorium building
carved from sandstone in the Art Deco style
stylised figure sculptures with vertical lines and stepped canopy over each figure
---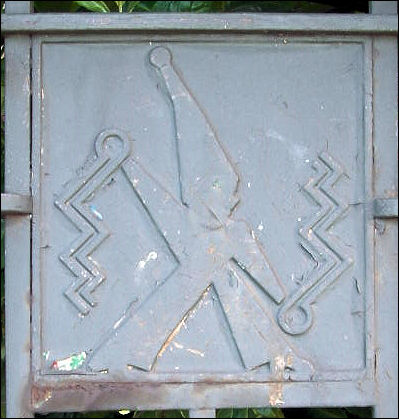 Art Deco Style Logo of the North West Midlands Joint Electricity Authority
- a stylised imp holding bolts of electricity in each hand -

the gates of the N.W.M.J.E.A. on Victoria Road, Fenton, Stoke-on-Trent
This substation belonging to the North West Midlands Joint Electricity Authority was built in 1937.
---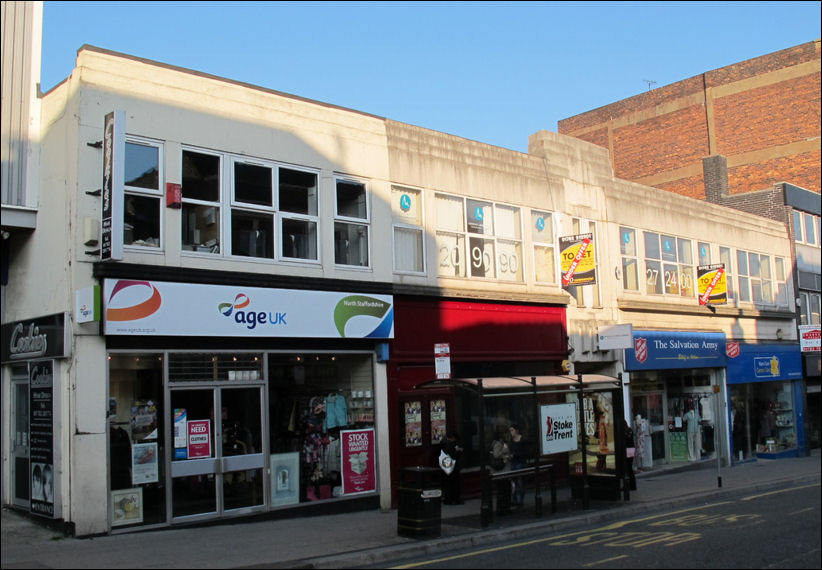 although almost lost in the mishmash of the now seperate shops the Art Deco influence is still evident
Stafford Street, Hanley

strongly defined recesses and protrusions emphasise the vertical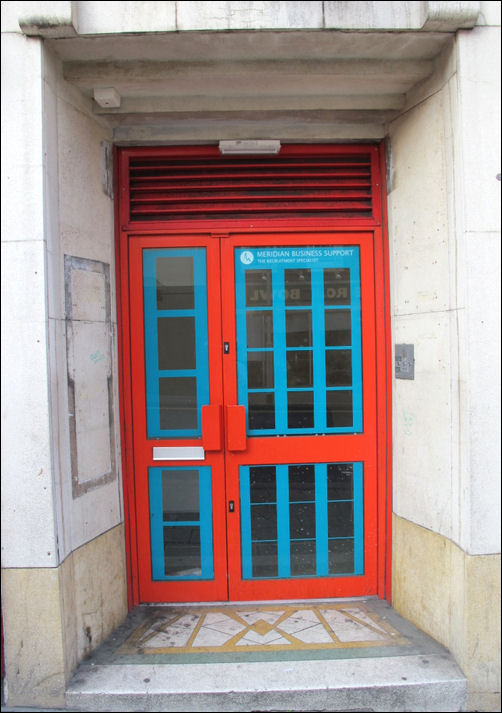 steel frame door and windows with the entrance sloping in to emphasise the door
setbacks (step like recessions) to the top of the recess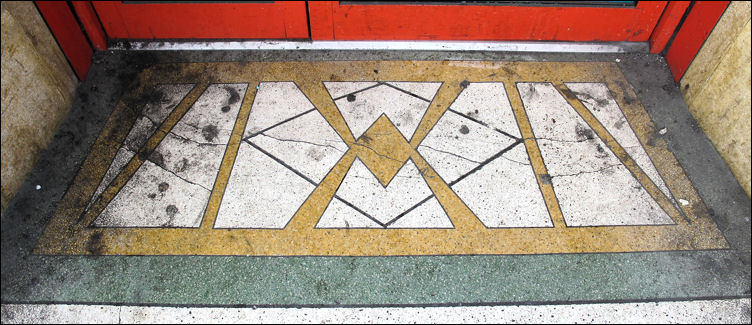 terrazzo step to the entrance with symetrical pattern
---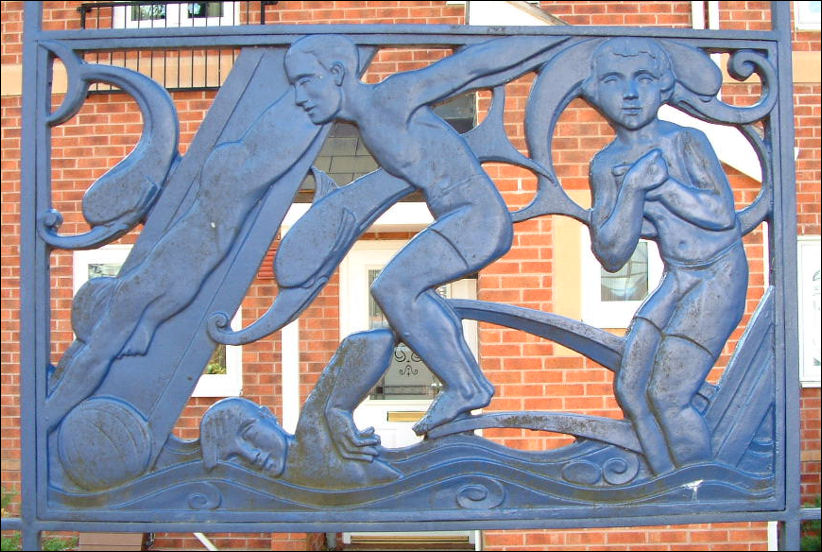 Rosemary Ednam Memorial railings at Hartshill
These Art Deco railings were installed in 1931 in front of the former orthopaedic hospital, Hartshill. There are designed in a fretwork pattern and at the centre of each bay there is a relief panel modelled by William Ruscoe depicting girls skipping, playing with hoops and swimming with dolphins, a panel with youths running and another heraldic panel with a monogram.
The railings were a memorial to Viscountess Ednam, president of the orthopaedic hospital, who had been killed in an air crash.
---

former sentinel newspaper buildings opened in 1930
an imposing building with classical art deco features
steel framed full high windows emphasising the vertical

Geometric ornament: parallel straight lines surrounding
the doors with the repeating diamond shape
stylised wings with a repeating pattern surround the flaming torch
---

The Regent Theatre, Hanley, was previously a cinema opened by
Provincial Cinematograph Theatres on 11 February 1929.
The foyer luxuriously decorated in the fashionable Art Deco style
Comedy and Tragedy at the Regent Theatre, Hanley
vertical and herringbone pattern below the roundals
---

Thistley Hough High School, Penkhull - classic art deco building - built in 1936
curved metal frame full height glass windows to emphasise the vertical
the rear entrance has columns and a curved overhanging canopy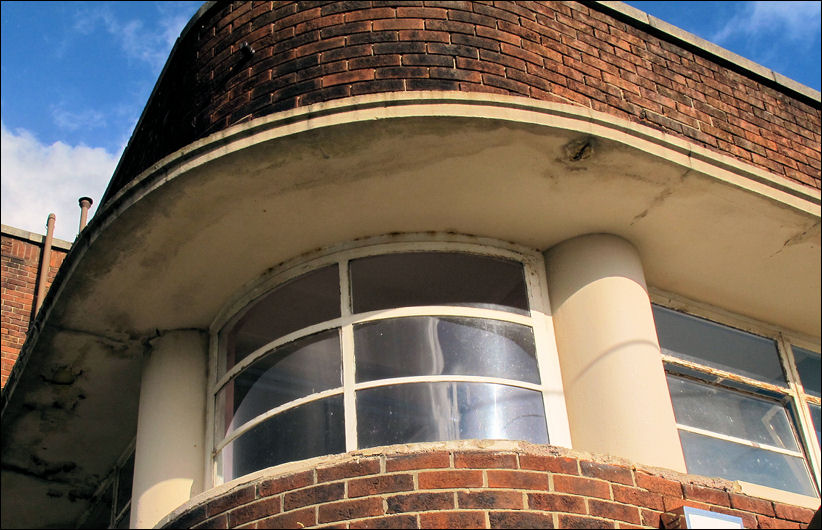 curved and recessed corner steel-framed window with side columns and overhanging canopy
The school has strong Streamline Moderne features - a later type of the Art Deco design style which emerged during the 1930s. Its architectural style emphasized curving forms, long horizontal lines, and sometimes nautical elements.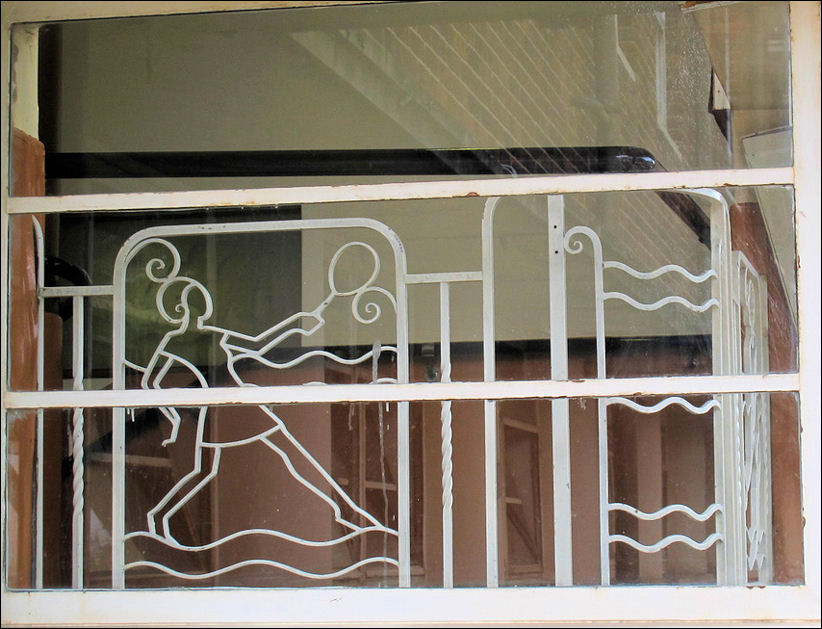 a geometric patterned frame with sporting figure playing tennis

---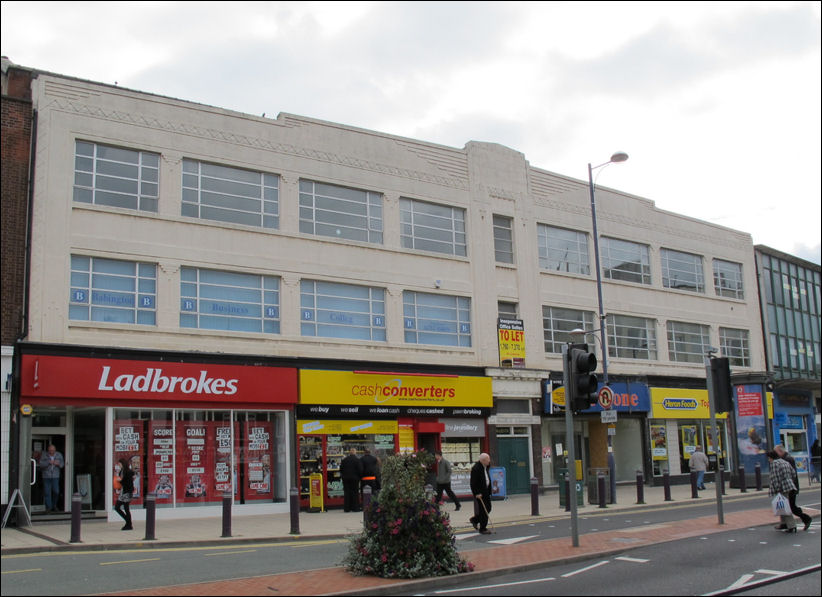 the 'Majestic Buildings' in Stoke - built in the art deco style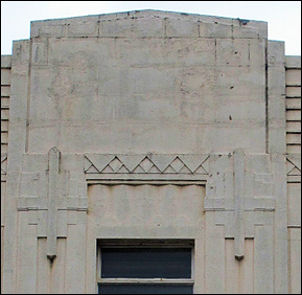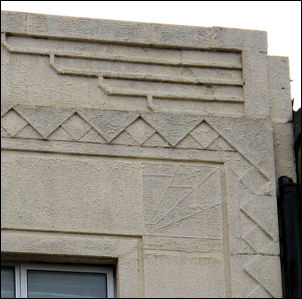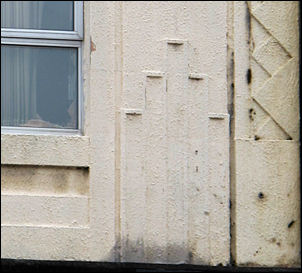 Geometric ornament: parallel straight lines, zig-zags, lozenges
---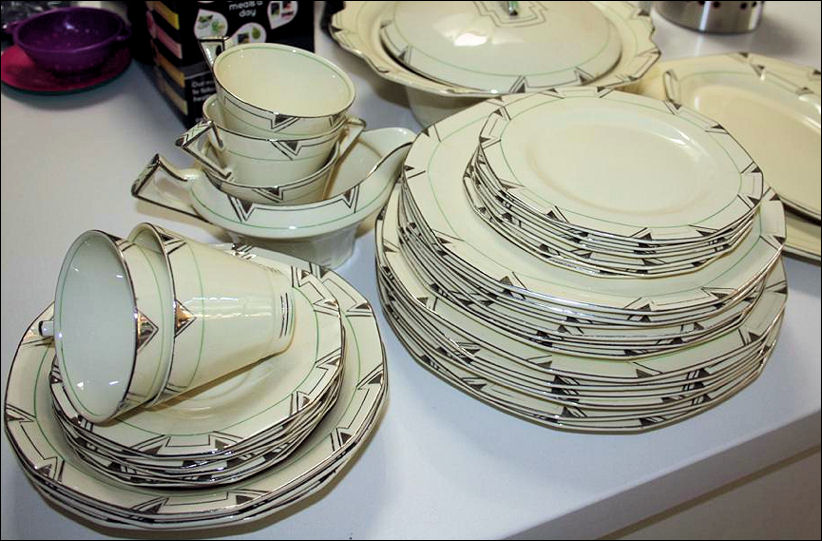 the pottery manufacturers to advantage of the art deco movement and produced ware based on art deco
this dinner set by Alfred Meakin in the Princess Shape has angular shapes and geometric patterns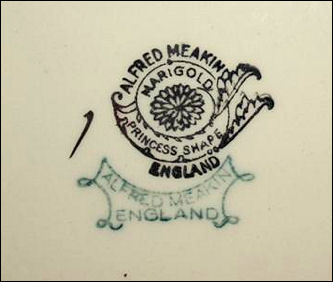 Alfred Meakin - Marigold design in the Princess Shape