| | | |
| --- | --- | --- |
| | Stoke-on-Trent - photo of the week | |
Advert of the Week
Potworks of the Week
Quakers graveyard, Aquinas Street, Stoke
Quakerism in the Stoke-on-Trent area grew significantly in the 19th century and a Quaker Meeting was established in 1831 in Thomas Street, Stoke. (renamed Aquinas Street in the mid 1950's).

This grew in the second half of the century to become the largest meeting in the county, accounting for almost three-quarters of the Quakers in Staffordshire.

Around 1952 the Friends moved to a Meeting House in Priory Road, Newcastle.

The burial ground attached to the Thomas Street Meeting House still remains.

Currently (2011) the Quakers meet in Miller Street, Newcastle-under-Lyme.

from the grounds of the NHS Health Care Centre on Pump Street is this view of the Quakers burial ground
in the background is Aquinas Street (original Thomas Street)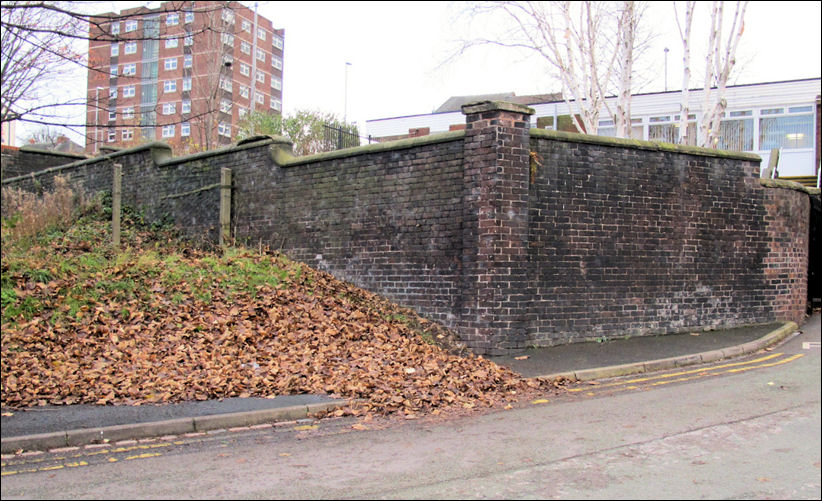 In Aquinas Street is the boundary wall of the Quakers burial ground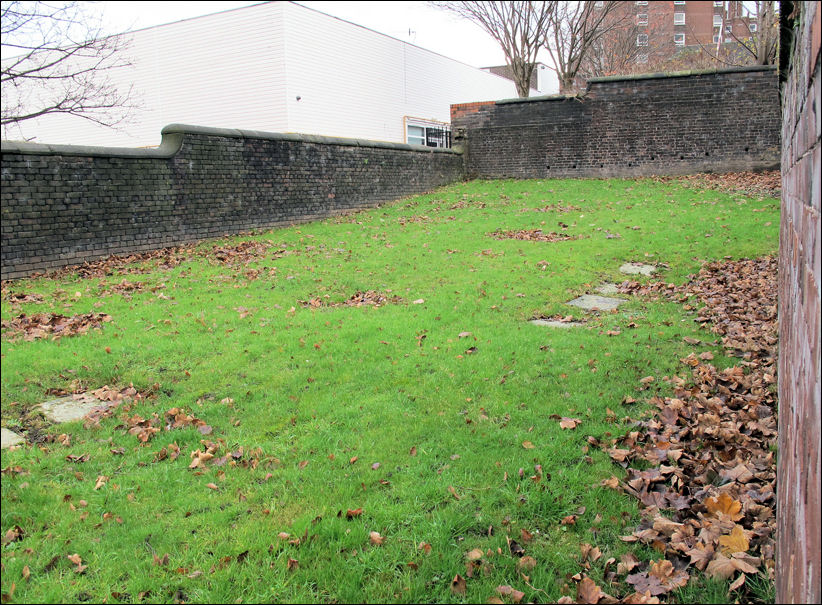 The Quakers burial ground, looking up towards Pump Street

---
The Society of Friends (otherwise known as Quakers) in Stoke
A group of Friends started a meeting in Stoke-upon-Trent in 1831.
By 1834 they had purchased the former Congregational chapel in Thomas (now Aquinas) Street, Stoke which was built in 1823.
A burial ground was attached to the chapel.
The group in 1851 was small, average attendance being only about 30. Records show that by 1867 there were only 44 members and 15 attenders in the whole of Staffordshire, but that 30 of the 44 members were in Stoke.
By 1951 it was impossible to repair the building satisfactorily because it lay below the level of the hill and it was abandoned in favour of a new meeting-house in Priory Road, Newcastle.
The building in Aquinas Street was later sold to the British Red Cross Society, it was later demolished and a local government Stoke Youth Centre built on the ground, but the burial ground was retained.

---

1898 map showing the Friends' Meeting House in Thomas Street, Stoke

the location of the Quakers graveyard is shown in blue
Bing Maps

---