Thomas Sale, General Cooper, Longport, Burslem

| index of old black and white photos |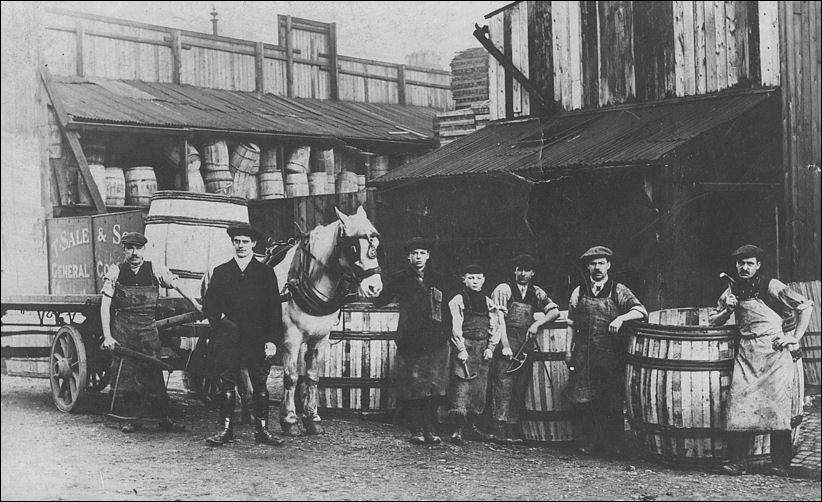 Thomas Sale, General Cooper, Longport, Burslem
the works were on the corner of Newcastle Street and Trubshawe Street
photo: c.1890's
- click photo for more -
The cooperage business was formed by Thomas Sale formerly of Longbridge Hays. The property was built on the former site of the Longport Hall Estate following the sale of the land.
Thomas Sale's son George was born in 1889 at 3 Trubshawe Street became his partner in time and is the '& Son' referred to in the name.
Following the death of Thomas Sale in 1911 George took over control of the business. He ran the business until his early death in 1925. At that time his widow carried on the business until May 1930 when she sold the business to Henry Jackson & Son of Sandbach Road, Burslem. She did however retain ownership of the yard till 1934.
information and photos supplied by Christine Brumbill and
Helen Sutton who are granddaughters of George Sale
---