back to Portraits of Potteries People
Biographies of people from the Stoke-on-Trent &
Newcastle-under-Lyme Conurbations
Charles William Brown
---




next: Barnett Stross - Doctor, Politician, Member of Parliament
previous: Jeremiah Yates, Chartist, Coffee House Owner
---
Charles William Brown b.1882 d.1962
Mine Manager, artist, Etruria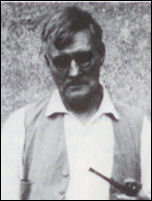 ---
Charles William Brown was born on 5th March, 1882 at Robin Hill on Biddulph Moor.

In 1894 at the age of 12 Brown left school and started work, hired out to a local farmer. After only a month at the farm he ran away for a job in a pit folowing the footsteps of his father who was a miner.

His first coal mining job was working at the coal face raking the coal from into to the loader.

Less than a year later, on 14th January 1895, there were 77 deaths in a flooding disaster at Diglake Colliery, a neighbouring pit. Consequently all boys under thirteen were banned from mine work and Charles Brown had to give up his mining job and return to farm labouring.

He worked as a farm labourer for about two years, before going back to the mines for the higher wages.

In 1901 Brown married Beatrice Bailey at Audley Church.

In 1910 they moved into a terraced house at 14 Lord Street, Etruria.

By the age of 29, Brown was a 'deputy' mining manager and had begun attending Stoke-on-Trent Technical College for Mining classes. He gained his second Under-Manager's Certificate in 1915 and passed the First Class examination in 1920.

After working at various collieries, he finally settled in 1931 and took a position at a North Staffordshire pit where he remained until his retirement in 1948 at the age of 66.

In retirement, Brown started keeping diaries and writing his memoirs and diaries.

Painting had always been his hobby and after retirement now became his chief activity.

In 1956 Charles and Beatrices home at Lord Street (by this time re-designated as 276 Etruria Road) was demolished in slum clearances and they moved to 12 Cavour Street, Etruria.

Charles William Brown died on 18th May, 1961.
"C.W.Brown - The Potteries' Primitive"
Booklet by the Stoke-on-Trent City Museum and Art Gallery
---

paintings are © the copyright holder
photo credit: The Potteries Museum & Art Gallery
---

Robin Hill on Biddulph Moor
Google Maps
North Staffordshire Landscape
Biddulph Moor and similar areas featured in Brown's paintings
Charles William Brown was born on 5th March, 1882 at Robin Hill on Biddulph Moor.


---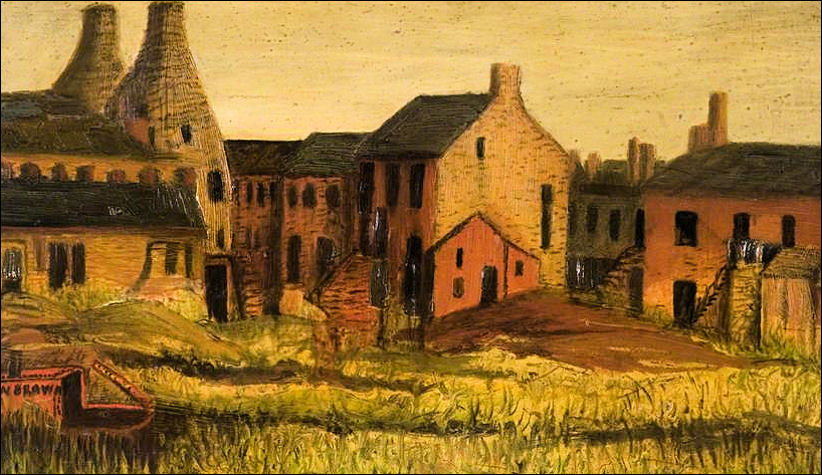 Desolation
a barge on the canal sails past the old pottery factory & kilns

---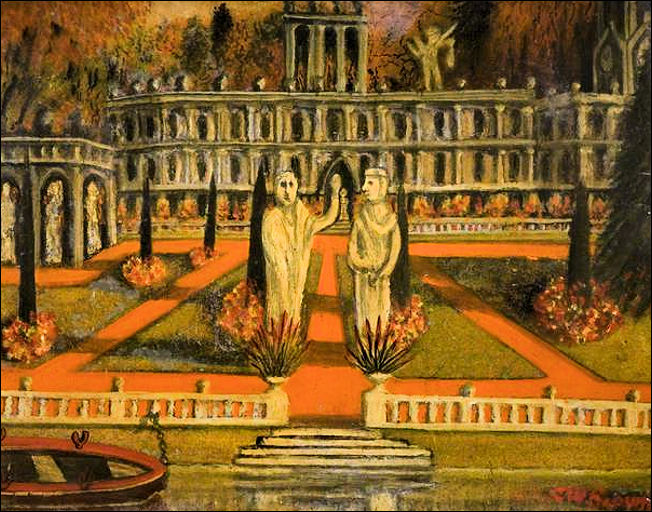 Garden
A number of Brown's paintings feature the Trentham Estate of the Duke of Sutherland
this paintings shows the Italian Gardens

---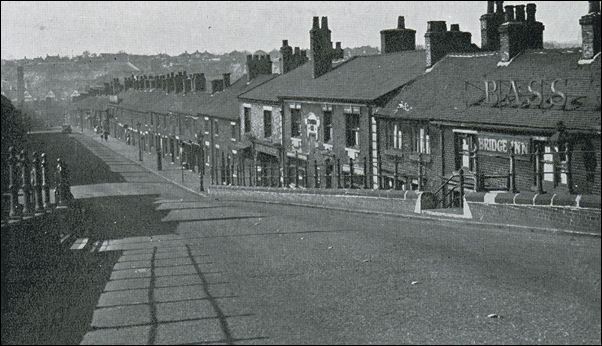 photo of Lord Street taken from the Etruria Bridge
Brown lived at No. 14 Lord Street
Warrillow Collection

Industrial Scene
The Trent & Mersey canal
on the left is Wedgwood's Etruria Pottery Works and in the background is the Shelton Iron & Steel Works
this painting is from the bridge on Etruria Road where Charles Brown lived from 1910 to 1956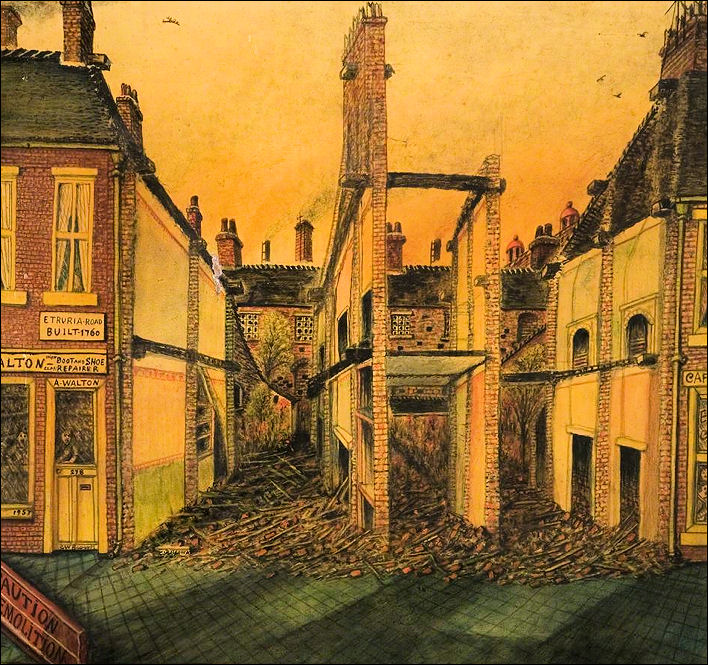 Demolition
Etruria Road (originally called Lord Street)
this painting shows the demolition of Charles and Beatrices home number 276 Etruria Road in 1956

---




next: Barnett Stross - Doctor, Politician, Member of Parliament
previous: Jeremiah Yates, Chartist, Coffee House Owner
---