Advert of the Week
Photo of the Week
Chelsea Works,
Moorland Road, Burslem, Stoke-on-Trent


From

To

Occupier

Comments

1889

1909

Hollinshead & Griffiths
The founders of the Chelsea Works - although many sources give the start date as 1889 a 1893 trade journal says they started 'six years ago' making the date c.1887
1914

1915

Harrison & Philips
1925

1930

Gibson & Sons
Gibson & Sons occupied a number of factories - in 1885 they occupied the Harvey Pottery, Lingard Street, Burslem, which they occupied 1885 - 1957. At the same time (1885) they occupied the Albany Pottery, Moorland Road, Burslem until 1965.
For a short period (c.1925 - 1930) they also used the Chelsea Works in Moorland Road, Burslem.
By 1965 the Albany Pottery works had become too large for them and the business was moved to Howard Pottery, Norfolk Street, Shelton (with Royal Winton).
1930

1932

Susie Cooper
Disaster struck Susie Cooper's newly founded company (started 1929 in Tunstall) when the landlord was made bankrupt.
It was only in the Spring of 1930 that real business commenced in the Chelsea Works, Moorland Road, Burslem, with Susie Cooper buying in earthenware shapes to be decorated with her own designs.
193

1937 (57?)

Vincent Pottery Co
1955 (57?)

1986

Studio Szeiler Ltd
Operated by Joseph Szeiler until his death c.1980 - the company was then run by his friend Edward Nother.
1986

Moorland Pottery
Moorland specialises in reproduction Staffordshire dogs; Art Deco ware after the style of Susie Cooper and animals after the style of Studio Szeiler. Both Cooper and Szeiler previously occupied the Chelsea Works.

As allways the dates are approximate.
---

Frontage of the Chelsea Works on Moorland Road, Burslem
photos: Ian Pearsall
---

Messrs. Hollinshead and Griffiths, Chelsea Works,Burslem
from.....
A descriptive account of The Potteries (illustrated) - 1893 advertising and trade journal.

---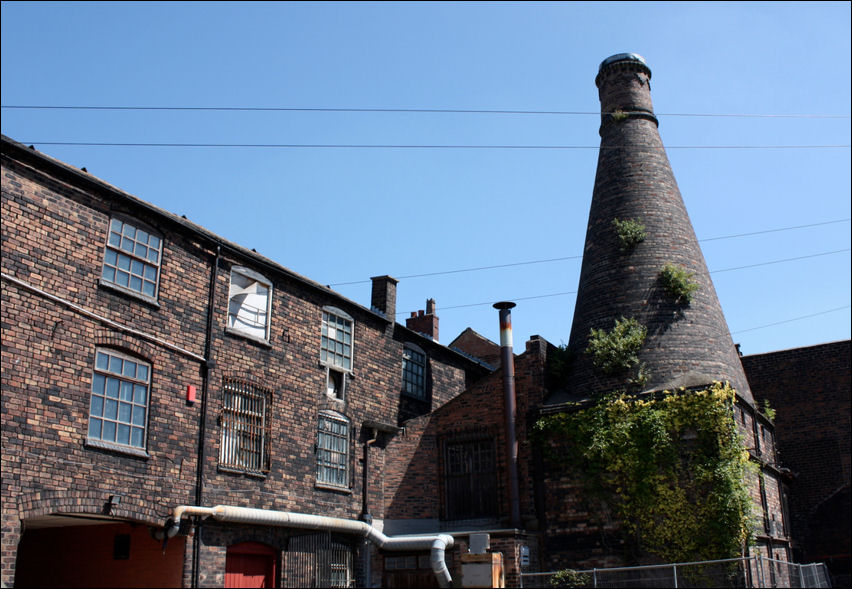 Courtyard at the rear of the Chelsea Works

---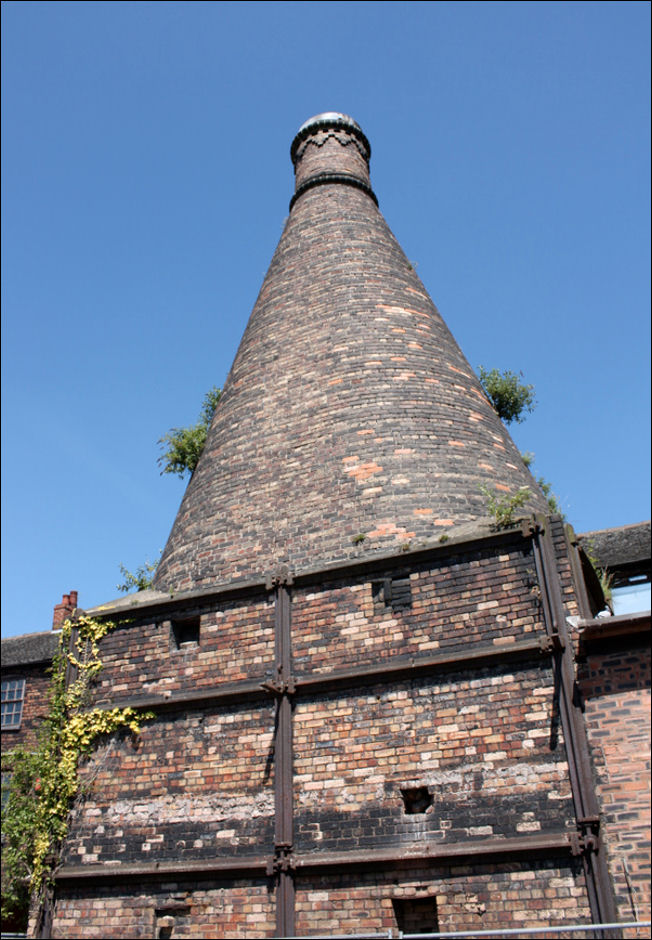 the bottle oven at the Chelsea works - a four chamber muffle kiln with circular hovel on square base.

---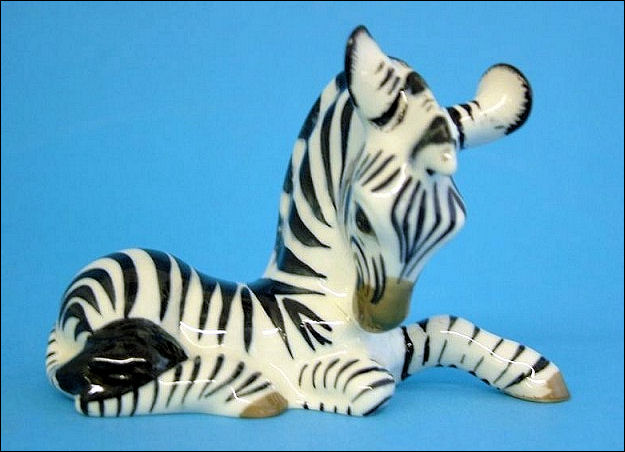 Studio Szeiler figurine of a zebra

typical backstamp on Szeiler ware


Hand painted, pottery pig by Szeiler.
designed as a 'Pork Dripping' pot and is in the form of a lidded pigs head.

Joseph Szeiler was Hungarian born - he became a figure manufacturer in earthenware at Hanley (c.1951-55) and the Chelsea Works, Burslem from c.1957-1986.
---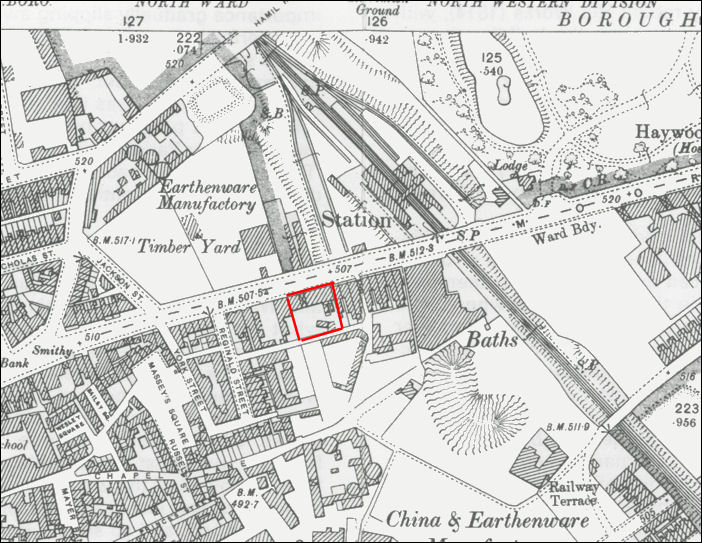 location of the Chelsea Works - opposite Burslem Railway Station
1898 OS map
---

Burslem Station on the Potteries Loop-line
in the centre background is are the Baths and to the upper right
is the end of the Chelsea Works