Advert of the Week
Photo of the Week
James Sadler, Wellington Pottery, Market Place, Burslem



James Sadler, Wellington Pottery, Market Place, Burslem
photo: 2000 - just after the works closed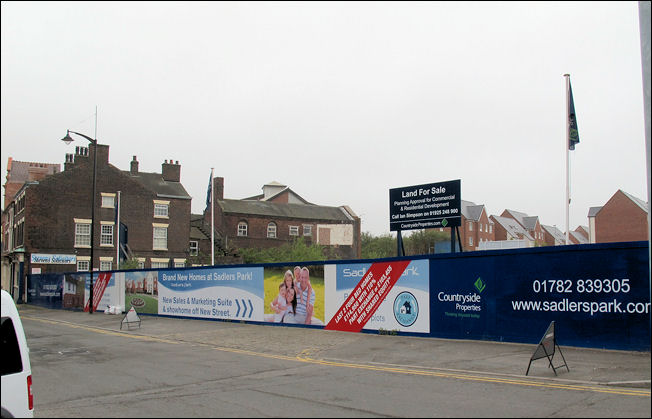 Sadlers Park - the same location - looking from the opposite direction
photo: May 2010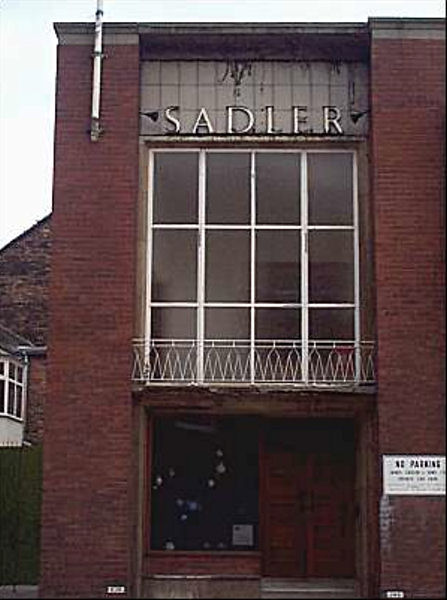 Sadler - entrance to the offices on Market Place
photos: 2000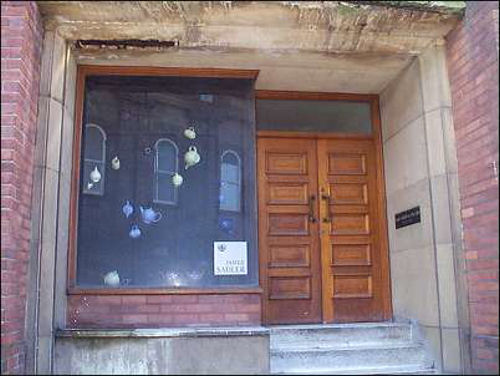 display window of teapots - the old town hall is reflected in the window


J Sadler - Teapot & Art Ware Manufacturers
the works behind the offices - this view from New Street taken in 2000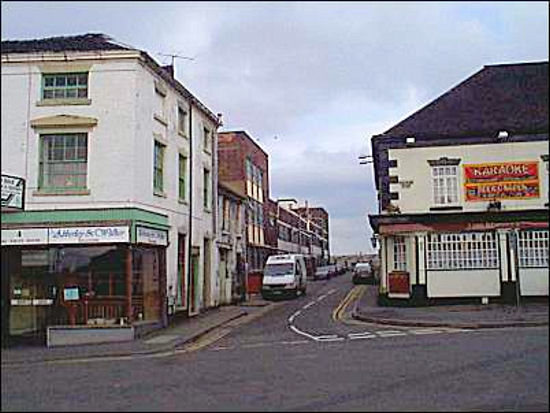 looking into New Street from Market Place - Sadler's is on the left of the street
photo: 2000 - on the right of New Street is the Roebuck Public House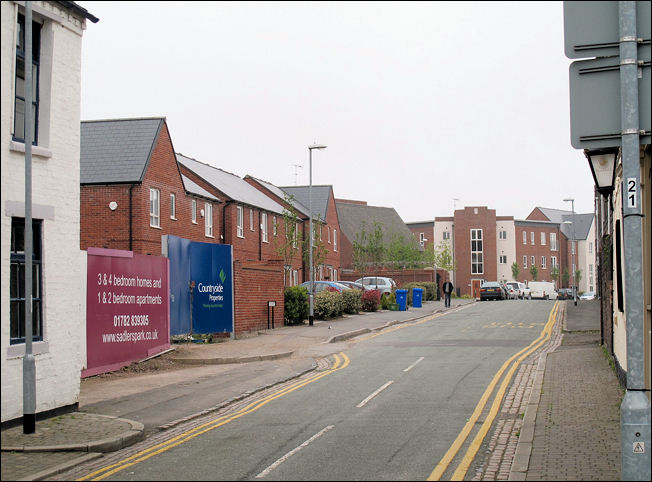 part of the Sadlers Park housing development
photo: May 2010 - a view along New Street - the side of the Roebuck pub can be seen on the right hand edge of the picture

James Sadler was founded in 1882 as Sadler and Co, and was operating in Reginald Street, Burslem - they became James Sadler and Sons in 1899.

Around 1900 they moved to the Wellington Pottery and then also to the Central Pottery just off Market Place in Burslem town centre.

They became one of the leading manufacturers of teapots in the UK.The first teapots were made using a red clay with a dark brown glazed surface. The Rockingham Brown, or 'Brown Betty' teapot as it is affectionately known, became a world-wide sucess.

Sadler's were overtaken by market forces and went into receivership in 2000. Churchill China took over the brandname, design and archives.

letter of appointment from James Sadler & Sons Ltd
Wellington & Central Potteries
15th May 1929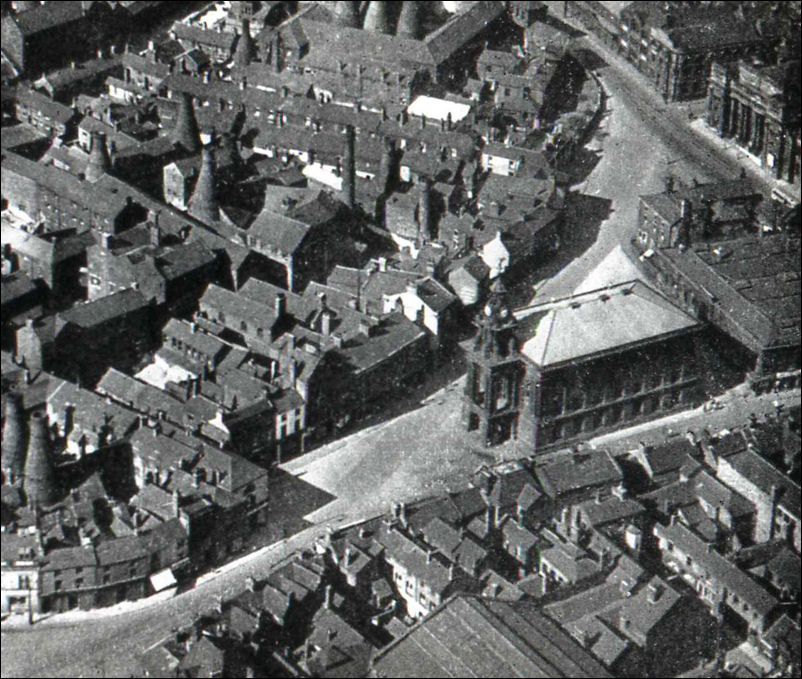 photograph of Market Place, Burslem
centre-left is the old town hall and the meat market
upper-left is the Queen's Hall opened in 1911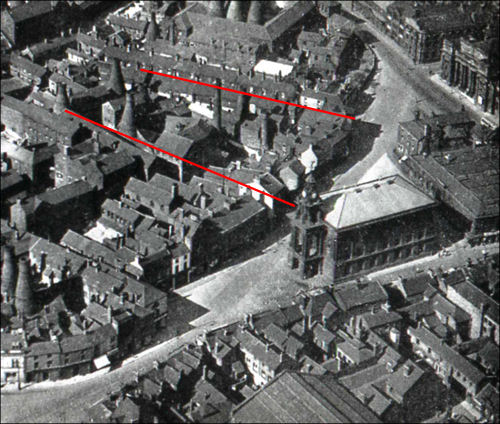 showing the location of Sadler's Wellington Pottery