| | | |
| --- | --- | --- |
| | Stoke-on-Trent - Potworks of the week | |
Smithfield Works, Mollart Street, Hanley
---
The works were built c.1880

in 1907 was operated by H. & W. Billington producing decorated china and earthenware.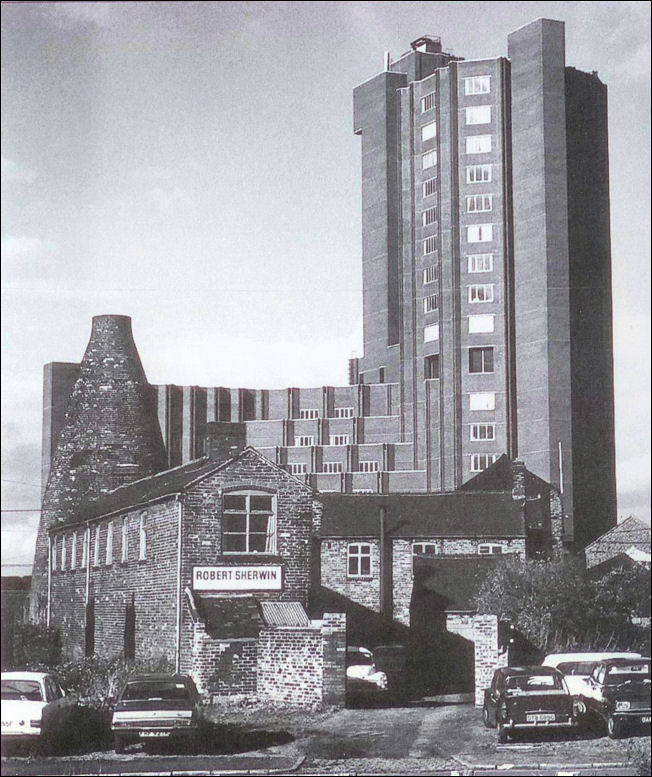 Robert Sherwin Ltd - brush manufacturer at the Smithfield Works
photo 1979 - 'Images of The Potteries'
in the background - Unity House then the City Civic Offices
Robert Sherwin Ltd was a brush manufacturer on Lower Mollart Street, Hanley, who had been in business for 50 years when this picture was taken in 1979. The firm finally closed down at the beginning of 1984.

The bottle kiln behind belongs to what was originally the Smithfield Pottery factory whose entrance was in Hinde Street. It was so named after the Smithfield Cattle Market nearby and was built in 1880 on land owned by rope manufacturer, Thomas Hinde.

It was a fine example of a small self-contained late-19th century decorating works, complete with hovel and muffle kiln, and had been included in a clearance area compulsory purchase order by the City Council in 1977.

By 1982, all the surrounding houses had been demolished. However, due to representations to the council for its preservation. The kiln was saved and bought by them in 1984. The Hanley eastern by-pass or ring-road passes quite closely by it.

It is now a Grade II listed building and is the only one of the plain-topped 'short necked' type of bottle oven to have survived in the Potteries.

After suitable conversion it was Donovan's Wine Bar for a short time, becoming Chimneys Restaurant in 1993. In the summer of 1999 the building was for sale.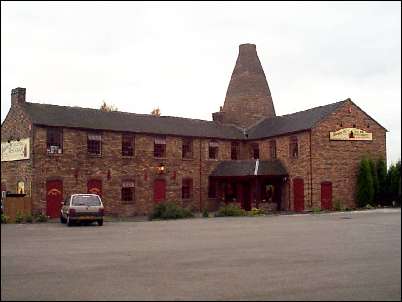 the range and kiln were restored and opened as 'Chimneys Restaurant'
and then developed into a restaurant and Jazz Club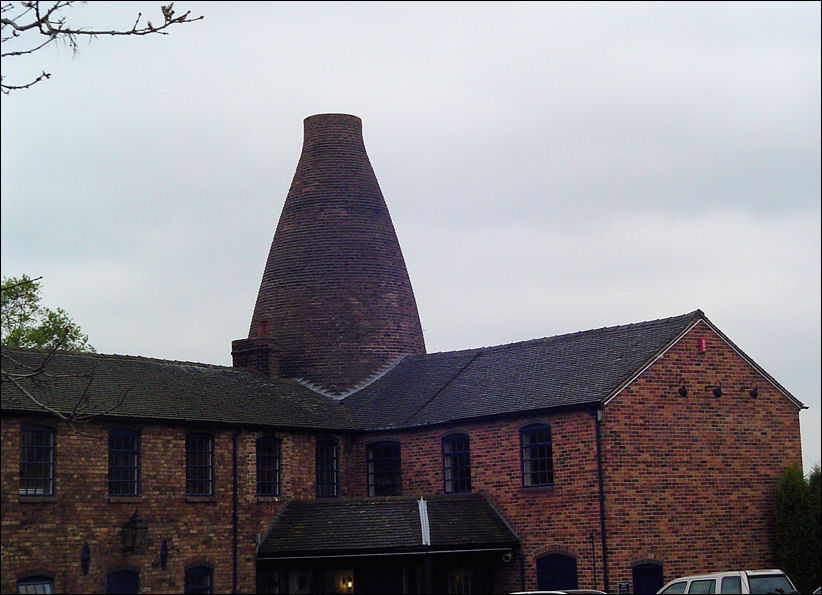 the former Smithfield Pottery & Bottle Oven in April 2005
Smithfield Pottery , Hanley a grade II* listed building now situated on The Potteries Way (ring road around Hanley).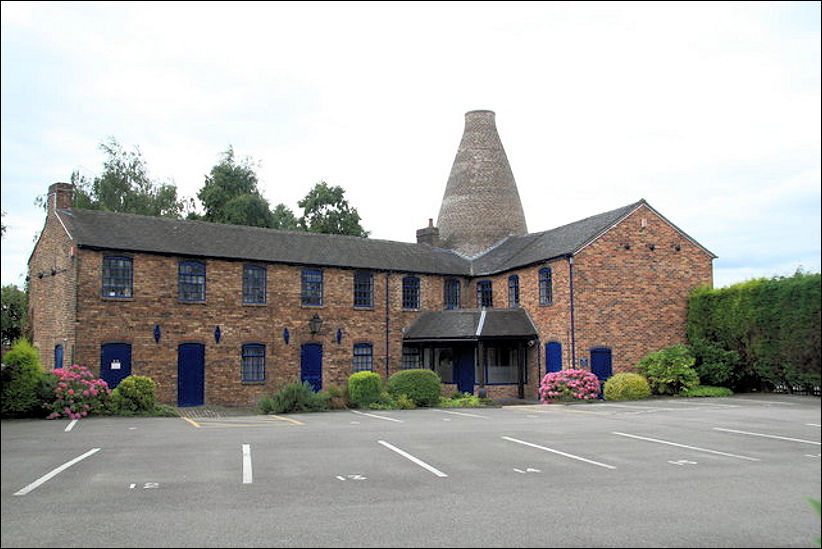 Former Smithfield pottery, Hanley in August 2010
Now offices with a well preserved bottle oven.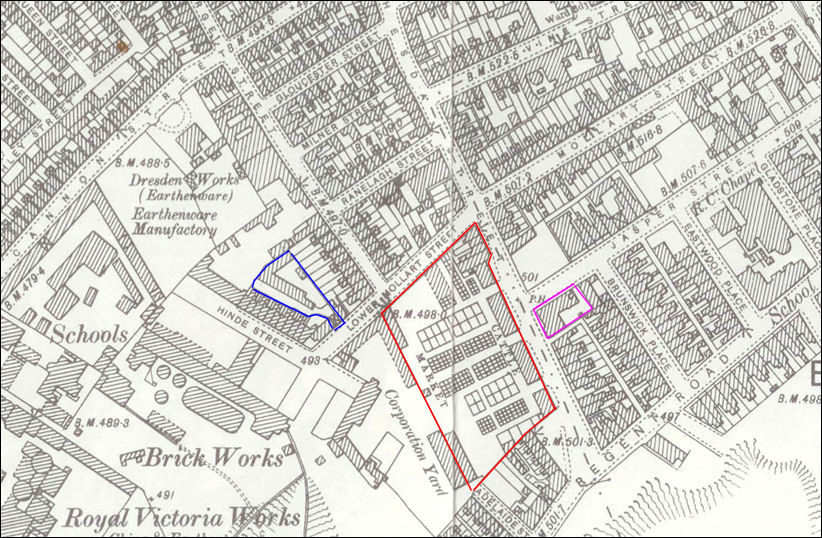 1898 map showing the Smithfield pottery works in blue
The Smithfield public house is shown in purple
and the Smithfield cattle market shown in red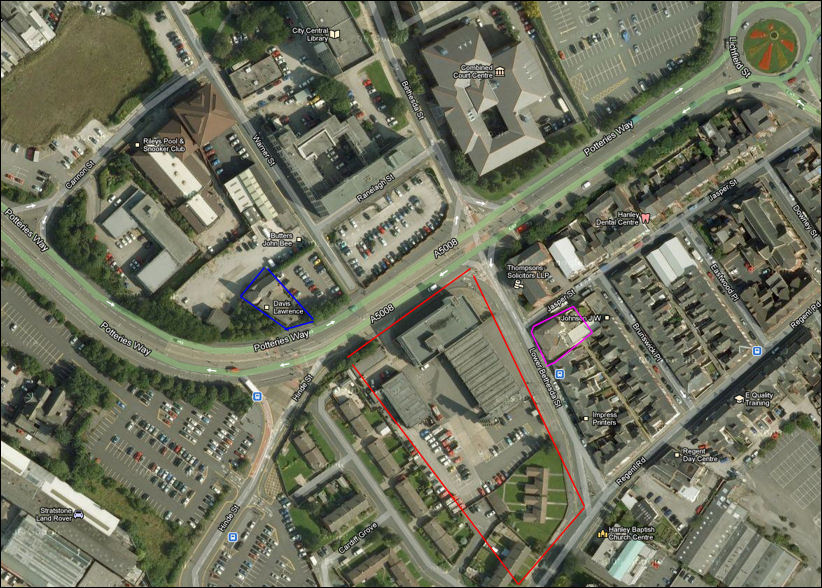 the same area on Google maps - 2011
the buildings of the Smithfield pottery works and Smithfield pub have survived
the cattle market opened in 1869 but was discontinued in the mid 1920's
it is now the location of Hanley Fire Station
---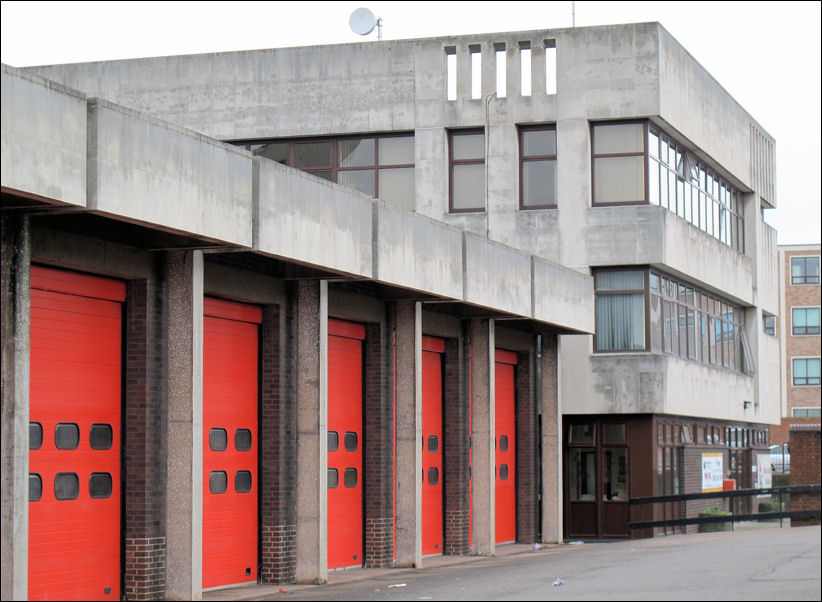 Hanley Fire Station - on the site of the old Smithfield Cattle Market

Smithfield public house
photos: April 2010