| | | |
| --- | --- | --- |
| | Stoke-on-Trent - Potworks of the week | |
High Street Works, Burslem
in the 1950's the High Street, Burslem was renamed Greenhead Street
---
From

To

Occupier

Comments

?

1837

1837

1850

1850

Aug
1850

The partners were Redulphus Hancock, Edward Corn, James Edge and John Lythgoe.

[From 1846-49 Redulphus Hancock had been in partnership with William Emberton as Emberton, Hancock & Co at Highgate Pottery, Brownhills, Burslem]

Aug
1850

Oct
1850

The partners were John Lythgoe, Edward Corn and James Edge
(briefly James Edge was in partnership - he retired in October 1850)

Oct
1850

Dec 1851

The partners were John Lythgoe and Edward Corn

In 1850 Edward Corn purchased works in Navigation Road and his two sons ran the Navigation Road works as W & E Corn.

Dec 1851

1856

John Lythgoe continued on his own account at the High Street Works.
As always dates are approximate and they can overlap.
---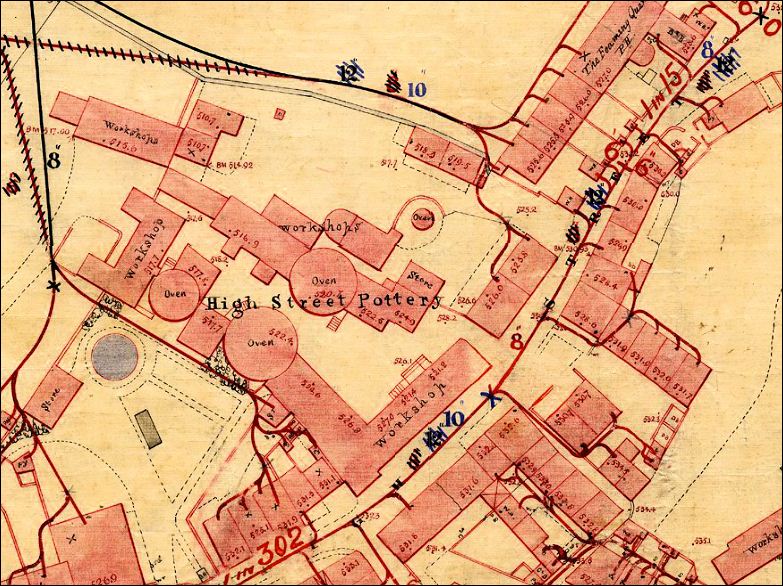 High Street Pottery Works from a 1851 map of Burslem
map: Staffordshire Past Track
---

1877 map showing the High Street Works
---
Burslem town in 1929
photo: courtesy English Heritage - Britain from Above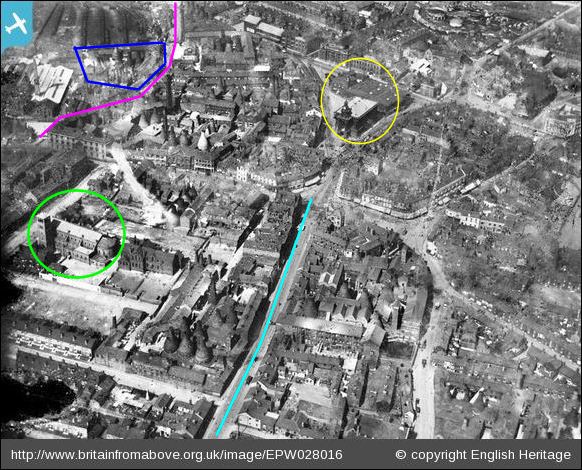 blue outline = High Street Works (top left)
purple line = High Street (now Greenhead Street)
light blue line = Newcastle Street
green circle = St. Joseph's RC Church
yellow circle = Town Hall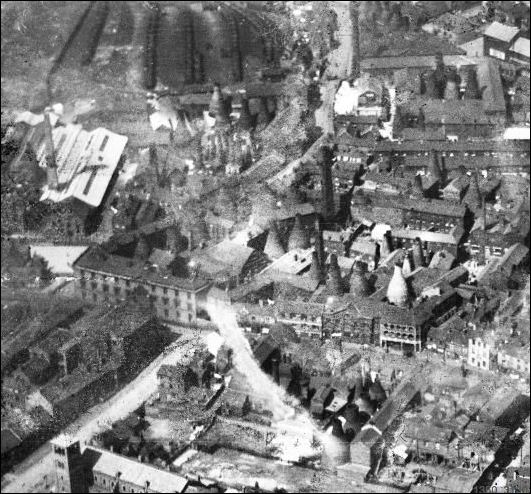 close up of the High Street
(running from top centre to middle left)
---

the High Street, Burslem (renamed Greenhead Street)
on the right is the Foaming Quart Inn
photo: Ewart Morris collection
---

Related pages
---
| | |
| --- | --- |
| | Burslem - one of the six towns of Stoke-on-Trent |
---