| Index of Schools |
| Index of Penkhull Schools |


next: main entrance foyer and hall
Thistley Hough High School, Newcastle Lane, Penkhull, Stoke-on-Trent
The foundation stone laid in 1936 and it opened in 1938 as Thistley Hough Grammar School for Girls.

Miss Bamber was the school head until c.1953 when Miss M.E.S. Dawson took over. School colours were green and purple.

The original 1938 intake of girls being transfered from Longton Grammar School and Hanley High School.

The school was built in the classical Art Deco style.

Many of the features of the school build are Streamline Moderne, which was a later type of the Art Deco design style emerging during the 1930s. Its architectural style emphasized curving forms and long horizontal lines.

In 2011 work commenced on building a new school on the existing grounds.
---
- click the links below to go to each page -
Introduction & main entrance (this page)
Main entrance foyer and hall
Stairs and stairwell
other art deco features
outside features
---

City of Stoke-on-Trent Education Commitee
Chairman Ald. A. Hollins J.P. M.P.
Vice Chairman Ald. C. Austin Brook M.A.
This Stone was Laid by the Chairman of the
Education Committee
Ald. A. Hollins J.P. M.P.
27th October 1936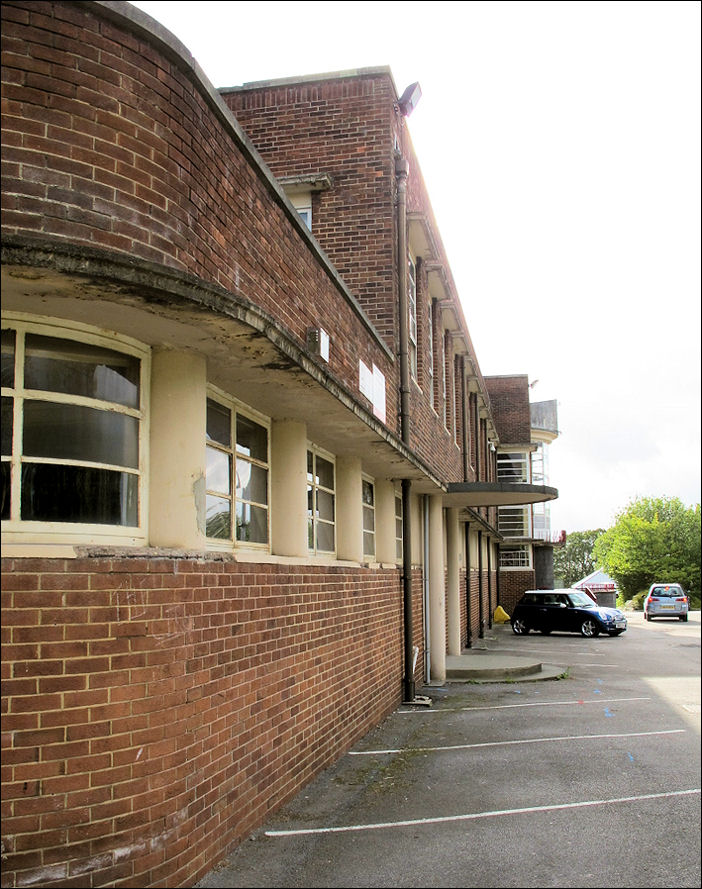 the main frontage facing Newcastle Lane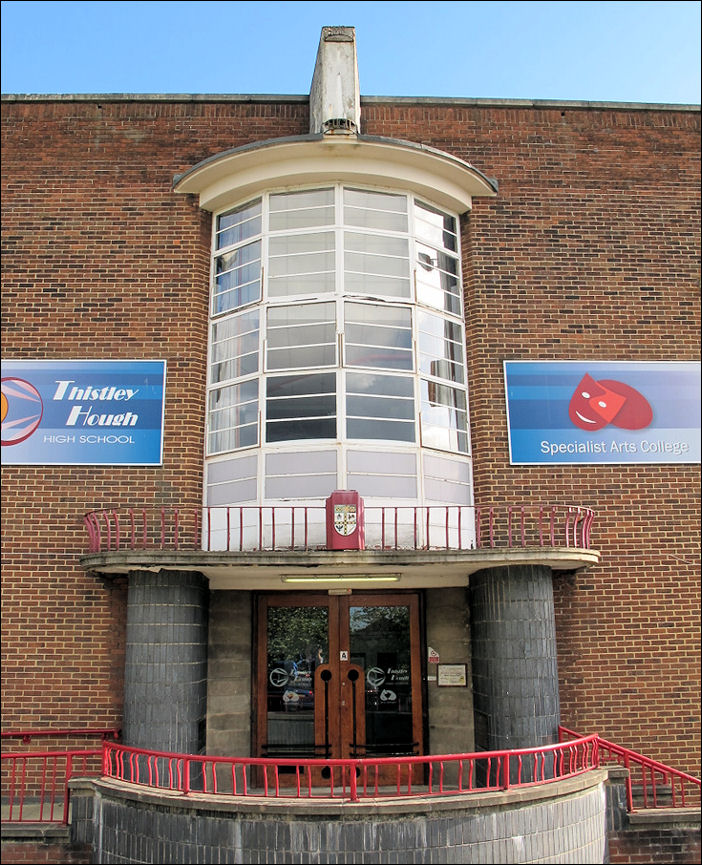 the main entrance the Thistley Hough School - built in 1936
---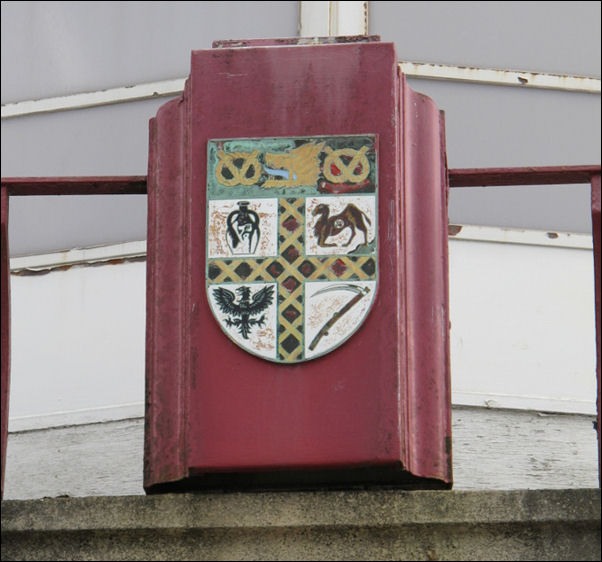 City of Stoke-on-Trent arms over the main entrance doors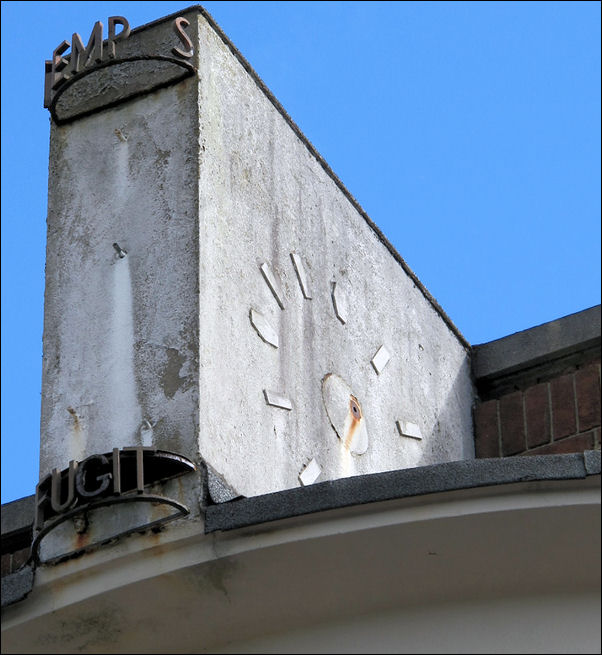 remains of a concrete clock, it has a face once each side
and the words Tempus Fugit in wrought iron work
Tempus fugit is a Latin expression meaning "time flees", more commonly translated as "time flies". It is frequently used as an inscription on clocks.

The expression was first recorded in the poem Georgics written by Roman poet Virgil: Sed fugit interea fugit irreparabile tempus, singula dum capti circumvectamur amore, which means, "But meanwhile it flees: time flees irretrievably, while we wander around, prisoners of our love of detail."

concrete art deco lampost in front of the main entrance

a bricked up entrance on the frontage - the original curved steps wound round from one side
---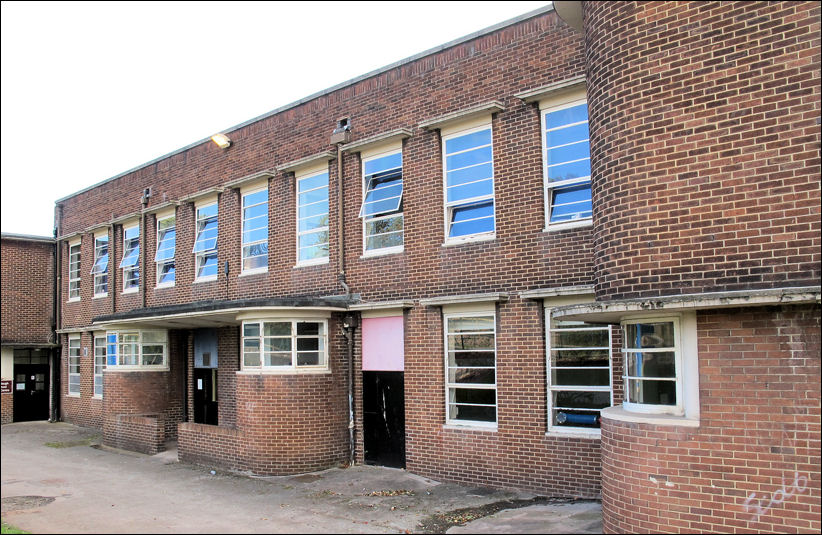 side entrance to Thistley Hough High School - full of art deco features
this entrance faced Thistley Hough Road


next: main entrance foyer and hall

---
questions/comments/contributions? email: Steve Birks