Shelton New Road, Cliff Vale, Stoke-on-Trent



Streets of Stoke-on-Trent | Shelton New Road |
---


| Index of all Cliff Vale Streets |
Shelton New Road, Cliff Vale, Stoke-on-Trent
---
Thomas Twyford already had the Bath Street Works in Hanley, when in 1879 he built new works in Cliff Vale for the production of sanitary ware. The factory was designed by Robert Scrivener and was ideally situated, with the Trent and Mersey Canal along its northern side, railway sidings constructed on the other and the main road to the front.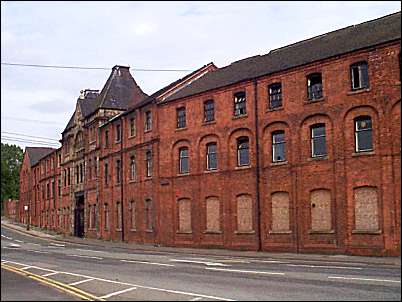 Cliffe Vale works of Twyfords
On Shelton New Road - to the left the road (which used to be Newcastle Road) goes up to Howard Place in Shelton.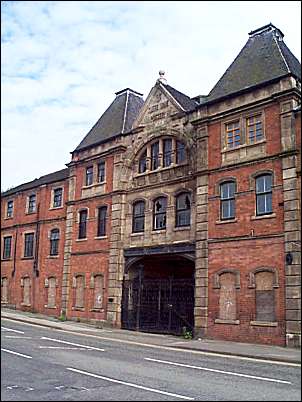 The imposing entrance
The striking orange-brick fašade was strongly Italianate in design, with boldly stated stonework detailing and a central fortress-style entrance.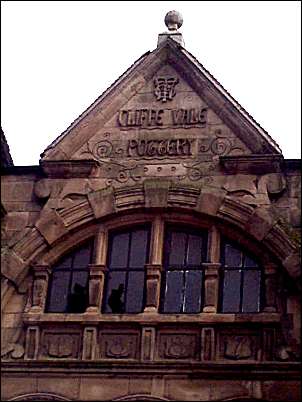 'Cliffe Vale Pottery'
The traditional pediment with ornamental proto-art nouveau lettering.


on the history of Twyford
---
photos: 2000

---
Did you live in this street or area?
questions/comments/contributions? email: Steve Birks