Regent Road, Hanley, Stoke-on-Trent



Streets of Stoke-on-Trent | Regent Road |
---


| Index of all Hanley Streets |
Regent Road, Hanley, Stoke-on-Trent
---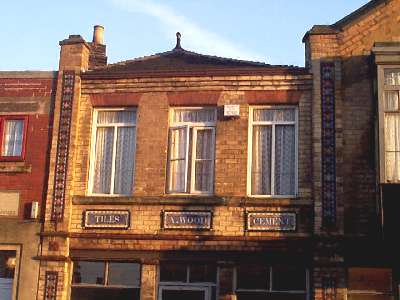 photo 1999
'A. Wood, Tiles, Cement'

on this property.
This small factory stood opposite the house on the previous page (note the same 'AW' initials). Behind this factory was the marl hole of Eastwood Firebrick Works. A sign (not shown) states 'established 1875' - the same date as the house opposite.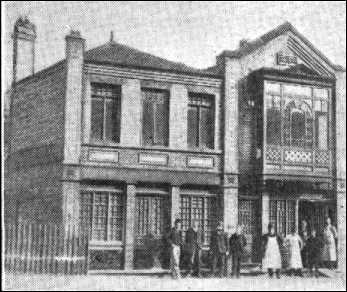 "Regent House" - as it appeared in a 1893 journal
From - "A descriptive account of The Potteries (illustrated)
1893 advertising and trade journal. Page 24 Mr. Ambrose Wood, Wholesale Tile Merchant Regent House, Hanley"

on the 1893 journal
---

photo June 2000
Hawksmore public house on the corner of Regent Road and Houghton Street.
The section of Regent Road this pub is on used to be named Hawksmore Road.
---
---

---
Did you live in this street or area?
questions/comments/contributions? email: Steve Birks