Stoke Road, Shelton, Stoke-on-Trent



Streets of Stoke-on-Trent | Stoke Road |
---


| Index of all Shelton Streets |
Stoke Road, Shelton, Stoke-on-Trent
---

Stoke Road is the main road from Hanley to Stoke it runs from Howard Place at the top (where the Caldon Canal crosses the road) to the A500 road at the bottom.
On Stoke Road is the entrance to Hanley Cemetery, Stoke Collage and Cauldon Park (which is an extension of Hanley Park)

On the 1898 OS map a tramway runs from Stoke to Hanley along Stoke Road. Also, at this time there were two potteries on this road. At the Stoke end the Winton Pottery and at the Howard Place end the Cauldon Place works of Brown-Westhead, Moore and Co. This site is now the Cauldon Campus of Stoke Collage.


on Brown-Westhead, Moore and Co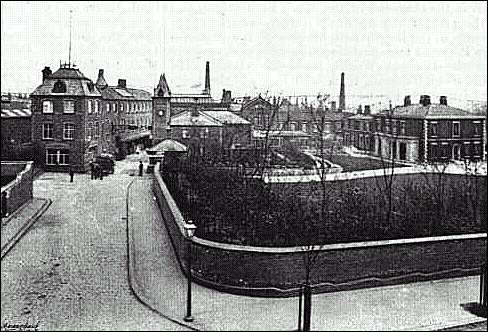 The Cauldon Place works of Brown-Westhead, Moore and Co
This picture from "A descriptive account of The Potteries (illustrated)"
a 1893 advertising and trade journal. Page 9

from the journal
---

---
Did you live in this street or area?
questions/comments/contributions? email: Steve Birks