back to "The Grand Tour" index
Neville Malkin's "Grand Tour" of the Potteries
buildings South of the Potteries




next: Victoria Theatre, Hartshill
previous: St. Dominic's High School, Hartshill
contents: index of buildings south of the Potteries

No 18 - Holy Trinity Church, Hartshill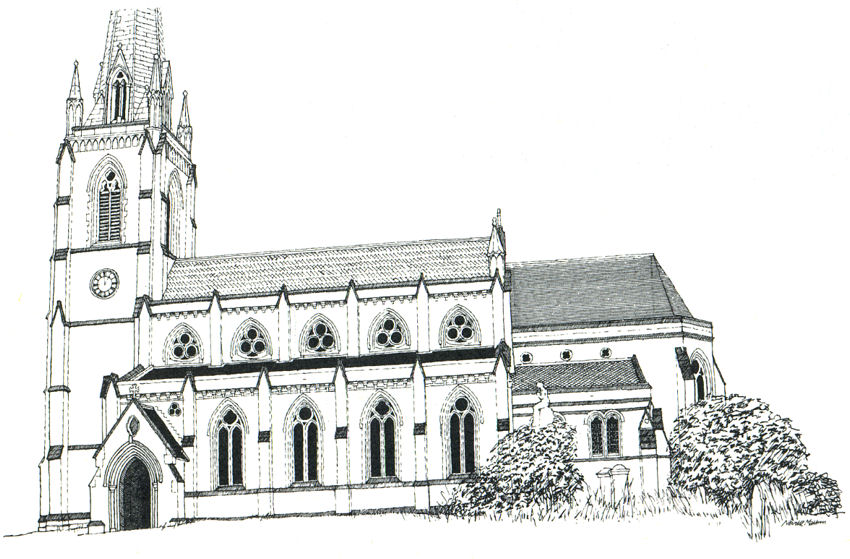 Holy Trinity Church, Hartshill
pen drawing by Neville Malkin - Nov 1975

"One of the few remaining windmills in the Potteries occupied this prominent site in Hartshill until the late 1830s when it was demolished to make way for the church of the Holy Trinity, a church built and paid for by Herbert Minton in 1842, from a design by George Gilbert Scott. Minton gave two acres of ground for the churchyard and paid for the building of the vicarage and school, both designed by Scott. He was also responsible for the nearby Gothic brick houses which were built for his workers.
The church, in the Early English style, consists of an aisled and clerestoried nave of five bays, windows with geometric tracery, a chancel, and a tall wall steeple. The chancel originally had two bays and a square east end but it was rebuilt in its present apsidal form about 1870 at the expense of Colin Minton Campbell. An organ chamber was later added to the north and a chapel to the south. In the nave, glazed Minton memorial tiles are plentiful, especially for the decoration round the lower parts of the wall. The panelled reredos and new organ (1948) serve as memorials to those who fell in the two World Wars. Originally there was only one bell in the tower, but a second was added in 1873. The benefit received £200 from Queen Anne's Bounty in 1843, £200 in 1844 and £200 in 1845.
The right of nominating the incumbent lay with the founder until his death in 1858 when it passed to his nephew, Colin Minton Campbell. Following Campbell's death in 1885 it passed to John Fitzherbert Campbell, and in 1911 to the Bishop of Lichfield, who is still the patron."
Neville Malkin 26th Nov 1975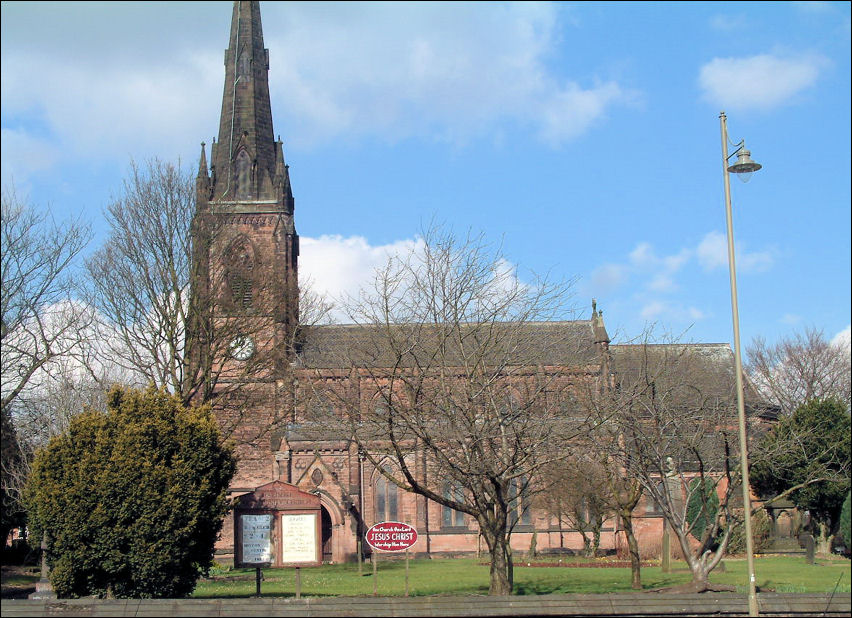 Holy Trinity Church - March 2009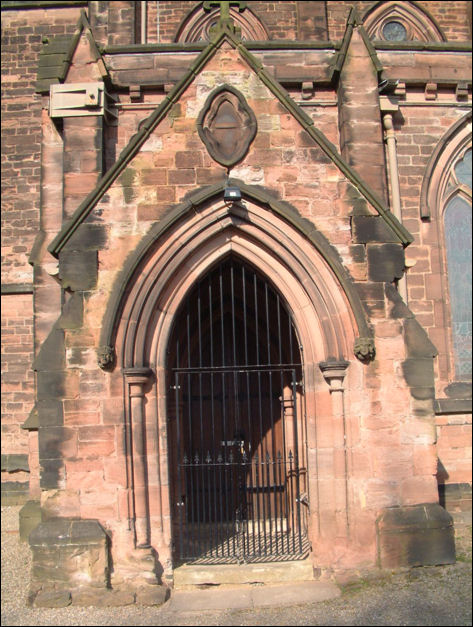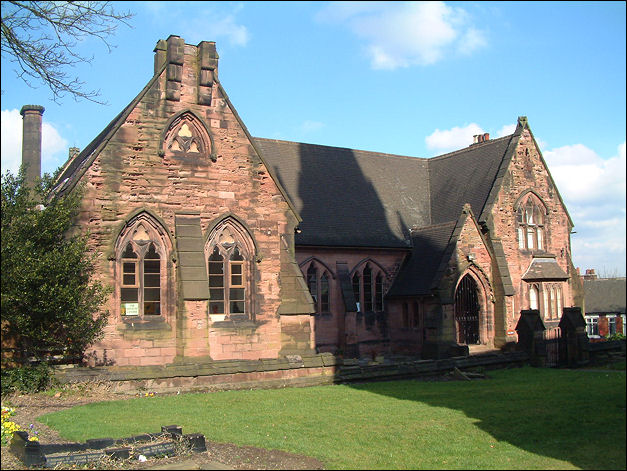 The school building at the rear of the church




next: Victoria Theatre, Hartshill
previous: St. Dominic's High School, Hartshill
contents: index of buildings south of the Potteries


back to "The Grand Tour" index

---