back to "The Grand Tour" index
Neville Malkin's "Grand Tour" of the Potteries
buildings on the Trent and Mersey Canal





next: Cauldon Toll House
previous: Etruscan Flint Mill, Etruria
contents: index of buildings in Etruria / Shelton

No 81 - Twyfords, Cliffe Vale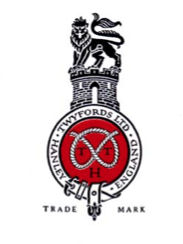 Twyfords Ltd - Hanley - England

Cliffe Vale Works - 1893 engraving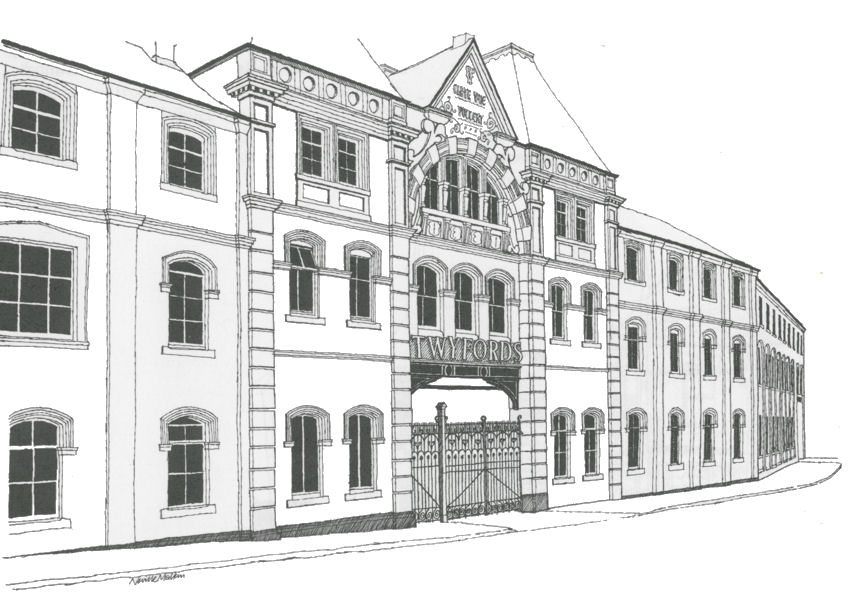 Twyfords, Cliffe Vale
pen drawing by Neville Malkin - January 1976

Twyfords, Cliffe Vale - converted into flats
photo: October 2010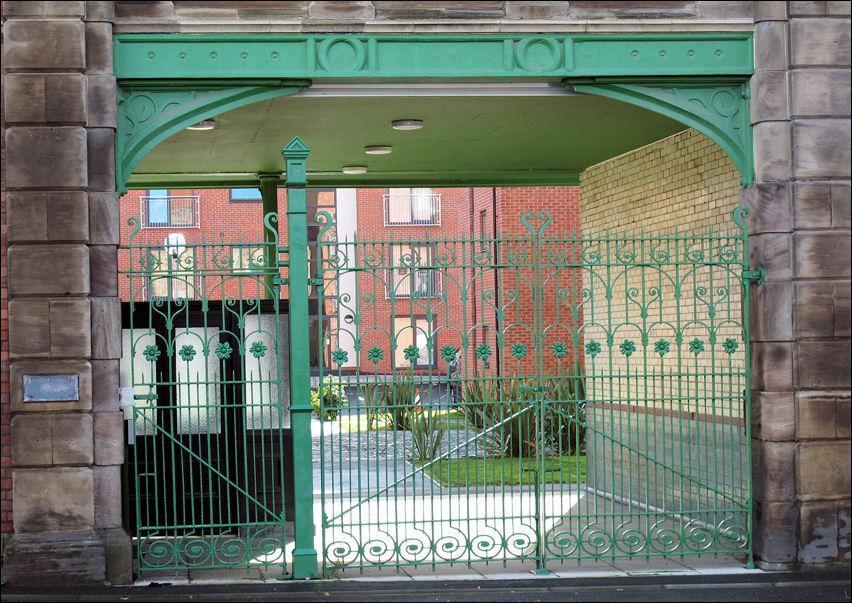 entrance gate - showing flats around the quadrangle
"The name of Twyfords is international; their famous sanitary ware can be found in every kind of building, from palaces to public conveniences. However, the origins of the firm are quite interesting, and include an amusing tale of early industrial espionage.
The story begins in the late 17th century in Amsterdam, where the brothers Elers, who were potters, heard about the fine red clay to be found in North Staffordshire. In 1693 they decided to emigrate and open potteries in Bradwell and Burslem, where they specialised in making tasteful, red porcelain, unglazed teapots. The Elers became very successful, and, jealous of their manufacturing secrets, took all possible security precautions. Such precautions aroused the curiosity of many local craftsmen, and none more than the young and ambitious Josiah Twyford, who had recently completed his apprenticeship.
Wishing to advance his knowledge, he decided to apply for work at the Elers factory, where he was able to observe all the various processes and master all the secrets the Elers had brought with them. Josiah then established his own business among the thatched cottages of Shelton, but it was not long before the Elers discovered they were not the only people making their kind of pottery, so, in 1710, they moved to new premises near to London.
The exact date that Twyfords finished potting at the original works is not known, but by the 1840s the business was being carried on at the Bath Street Works, Hanley, and the Abbey Works. It was about this time they turned their attention to the manufacture of sanitary ware. In 1885 an inquiry was received from a French architect who wanted to be supplied with a basin to be fixed open and exposed, without any wooden enclosure. Mr. T. W. Twyford immediately had a design submitted to the architect, who was so pleased that 700 were ordered at once. This type is known as "wash-out" and was the pioneer of the "pedestal."
In 1896, Mr. T. W. Twyford gave an interest in his company to long-serving members of his staff, and, in 1919, it became a public company and the family interests sold. Works were built in Germany but expropriated during the 1914-18 war. The present head office and factory in Cliffe Vale, with its fine frontage, was rebuilt in 1887, and is currently the administrative centre of a very large organisation, producing all kinds of sanitary ware.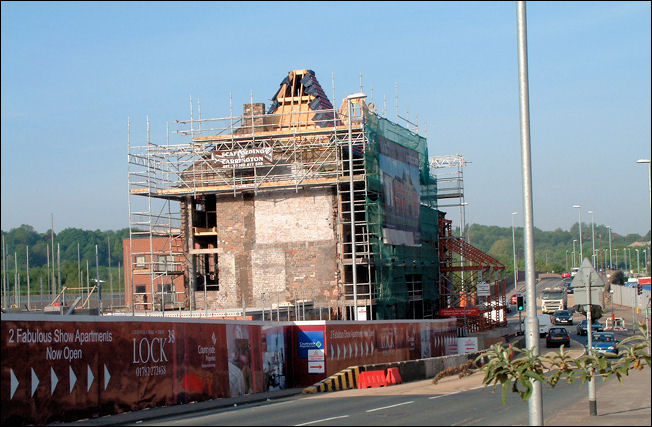 May 2008 - the works during restoration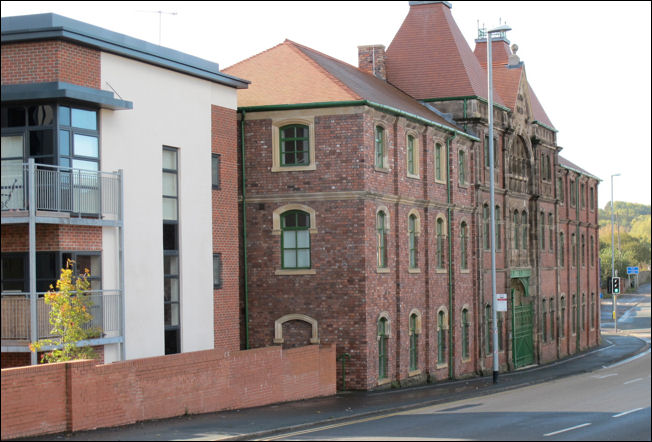 Lock 38 - the Twyford works after restoration and convertion into flats

the two retained kilns alongside the Trent & Mersey Canal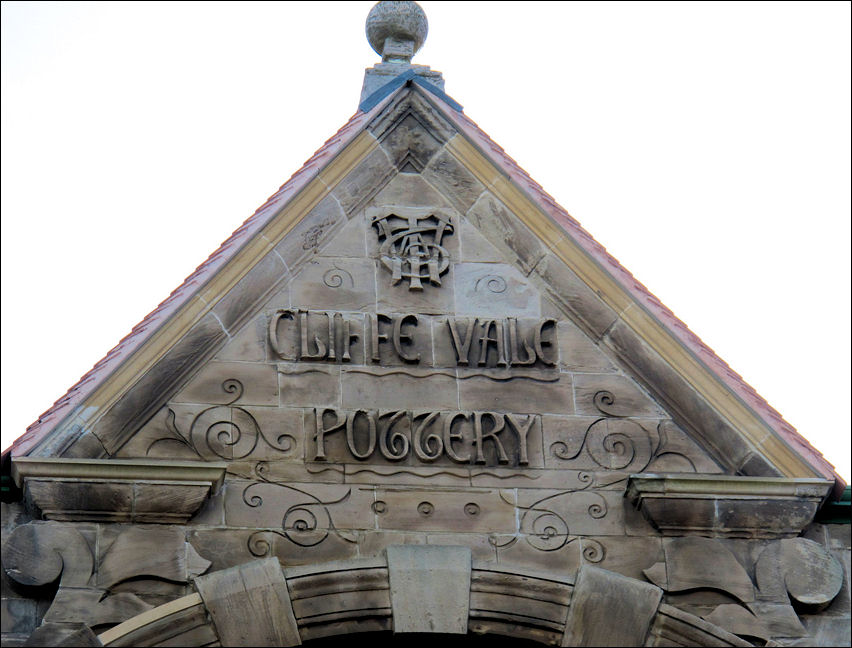 TW Co - Cliffe Vale Pottery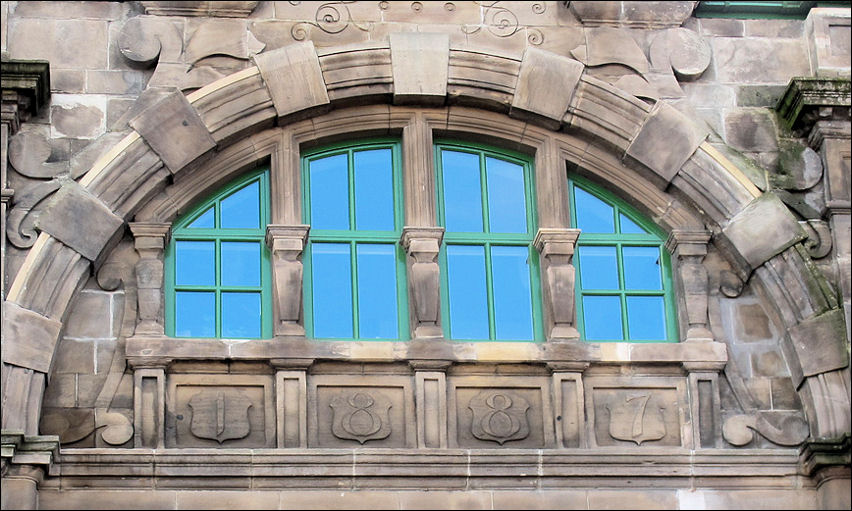 date stone of 1887
---




next: Cauldon Toll House
previous: Etruscan Flint Mill, Etruria
contents: index of buildings in Etruria / Shelton
---