back to "The Grand Tour" index
Neville Malkin's "Grand Tour" of the Potteries
buildings in Stoke





next: Minton Hollins Tileworks
previous: Spode Works, Stoke
contents: index of buildings in Stoke

No 95 - Catholic Church, Hartshill Bank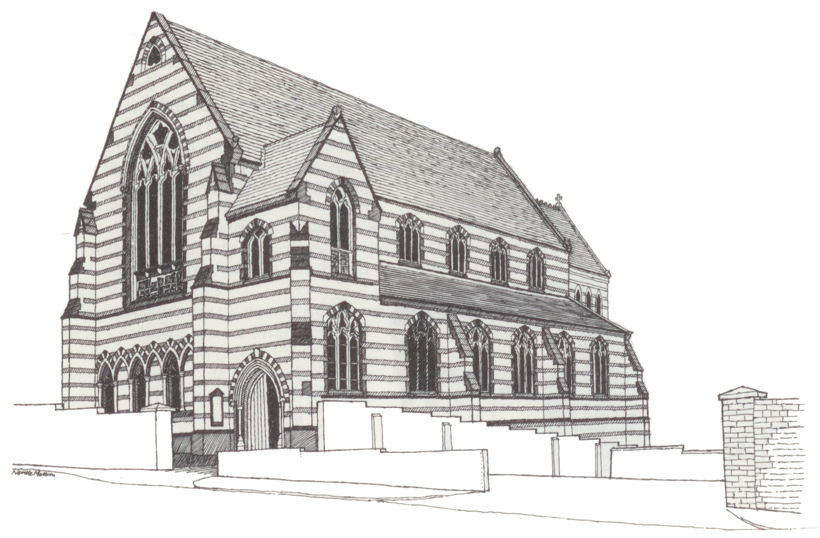 Catholic Church, Hartshill Bank
pen drawing by Neville Malkin - Nov 1975

Catholic Church of Our Lady of the Angels and St. Peter in Chains
photos: August 2011

"Situated on Hartshill Bank, Stoke, is the Gothic-styled Catholic church, dedicated to Our Lady of the Angels and St. Peter in Chains.
It was designed by Joseph and Charles Hansom and built in 1856-7, using mainly yellow brick with red brick stripes. In 1884-5 it was increased in size and a new chancel built by A. E. Purdie.
The Stations of the Cross are of Belgian origin and were given in 1865 by Dr. James Northcote, priest-in-charge, 1857-60 and 1881-1907; the organ, installed in 1905, commemorates the golden jubilee of his priesthood.
The mission at Stoke was founded in 1838 by the priest from St. Gregory's, Longton, who, in that year, had begun to say mass at the home of a Mr. Maguire in Whieldon Road.
By 1841 Mass was being celebrated in a joiner's shop in Liverpool Road, and in 1843 the venue was transferred to a new chapel in Back Glebe Street, dedicated to St. Peter in Chains. The chapel continued to be served by the Longton priest until the appointment of a resident priest in 1850. About this time the average attendance at Sunday Mass was 144, and by 1852 the Catholic population of the Stoke area was estimated at more than 500.
This chapel was structurally poor and far too small to accommodate the rapidly-increasing membership, so, in 1852, the congregation purchased a new site on Cliffe Bank. The land was bought on condition that a church be built there, and in 1854 the adjoining plot was acquired by Dominican nuns who had been searching for a suitable site in the Potteries for a new convent. In 1856 work began on the new church and convent, and, following their opening in 1857, the old chapel in Back Glebe Street was sold.
The population attached to the Church of Our Lady of the Angels in the late 1950s was about 2,300, Fenton and Trent Vale having become separate parishes.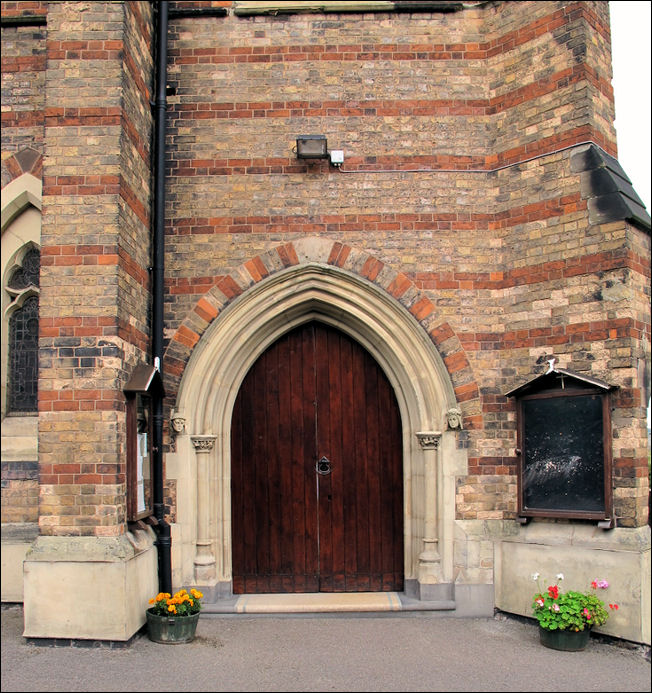 main entrance of the church - built using mainly yellow brick with red brick stripes.

side windows of the Gothic-styled church

---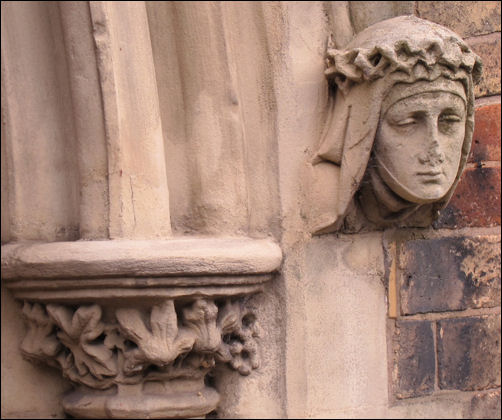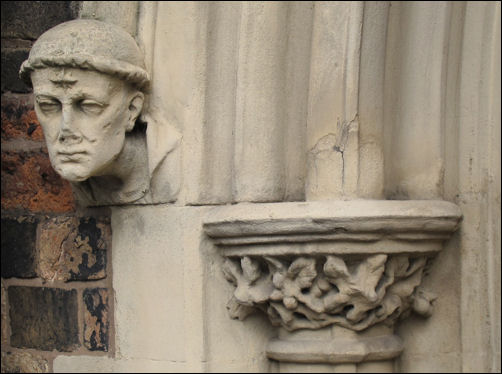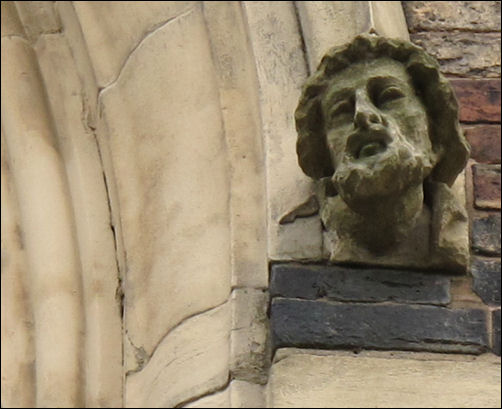 heads at the corners of the arch on the main door and windows
---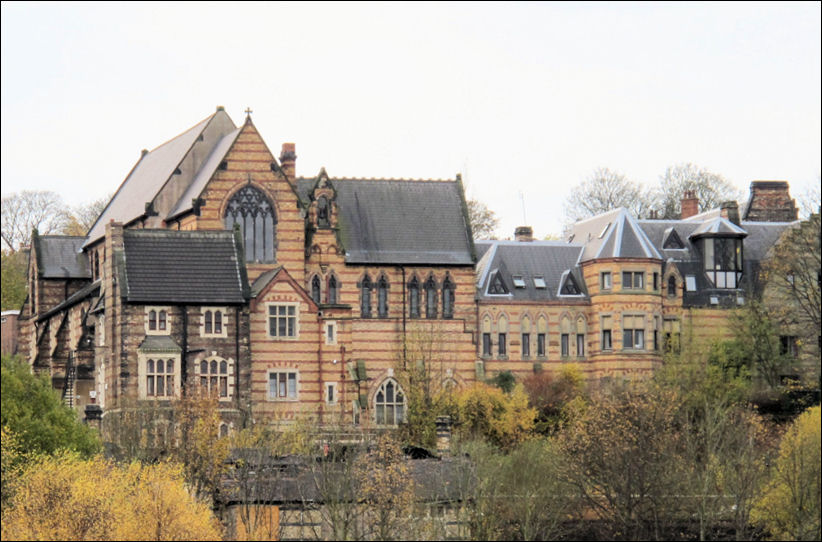 the rear of the church and convent wouldn't look out of place in a French city or large town
photo taken from the Trent & Mersey canal

---




next: Minton Hollins Tileworks
previous: Spode Works, Stoke
contents: index of buildings in Stoke
---