Majolica
Majolica

Majolica is an early type of tin-glazed earthenware which was originally Hispano-Moorish.


The name is thought to come from 'Majorca' as the pottery was first imported to Italy from Spain via Majorca. In more recent times, the name 'majolica' has come to refer to enamelled stoneware with high-relief decoration made by Minton and others.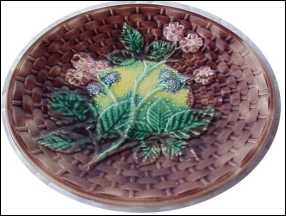 Majolica Cauliflower and Basket Weave Plate
10 inch diameter

English Majolica Leaf Plate
Circa date 1880's.
Bright green with very good detailing of the leaves and vines.
Measures 7 1/2" diameter.
Back shows three stilt marks from the kiln and the impressed letter F.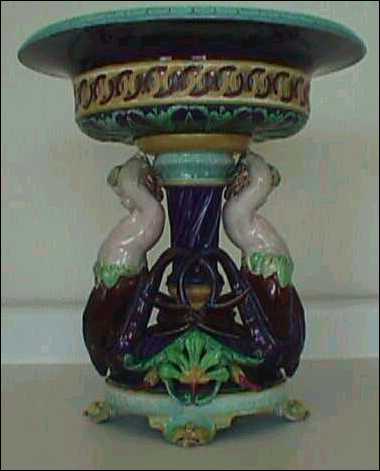 A stunning majolica centerpiece that many
may mistake for Minton, but is in fact by the French firm.
16" high by 15" wide. Marked Sarreguemines Majolica
impressed on base of stand.
Made in two pieces with central metal column secured by Nut.

questions / comments? email Steve Birks steveb@netcentral.co.uk