Pate-sur-Pate
Pate-sur-Pate

This laborious process involves building up a design in relief with layers of liquid slip, each one having to dry before the next is applied.


Marc-Louis Solon introduced the pâte-sur-pâte technique to Minton, having developed it previously at Sčvres. Using this technique, Solon and his apprentices modelled diaphanously clad maidens and tumbling cherubs on vases and plaques with a skill that was unmatched at any other factory.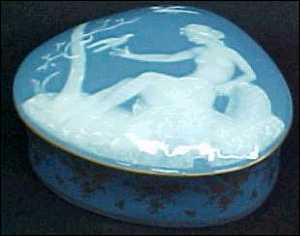 Pate-sur-Pate Covered Box
A beautiful French porcelain box with
semi-nude woman reaching out to 2 doves.
Measures 5 in. across the widest point, 2 1/4 in tall.
Marked on bottom with blue ink mark "Porcelain ......... France and crossed arrows"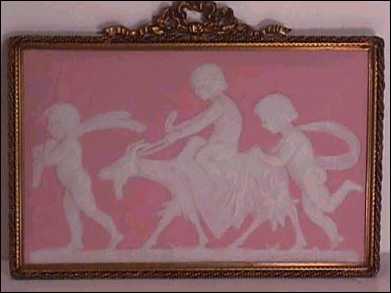 .
Limoges pate-sur-pate plaque
It measures 5 3/4" X 8". The mark is impressed on the back.
The piece is artist signed in the lower right corner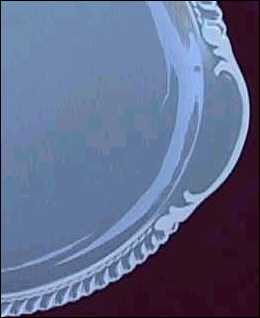 1947 Harker Chesterton Grey
cake plate or round platter with embossed handles,
about 11 1/4" across.
The pate-sur-pate is the process used to create the gorgeous contrasting white edge on the gray piece.



questions / comments? email Steve Birks steveb@netcentral.co.uk