Old Town Road, Hanley
This is the 'proper' section of Old Town Road, it was cut off from Town Road when the Potteries Way ring round was built in 1986 and the route of Town Road altered.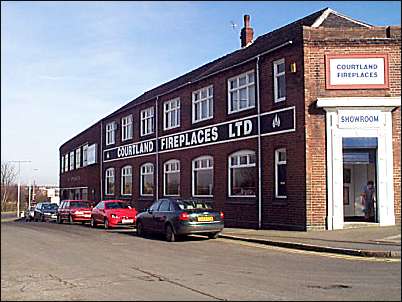 Courtland Fireplaces Ltd
on the site of the "Upper Hanley Works" - an earthenware factory
---
The Golden Cup pub:
Previously a tied pub of the now defunct Bass & Co Ltd - Burton-upon-Trent, as shown by the 'BASS ONLY' in huge relief letters on excellent green exterior tile work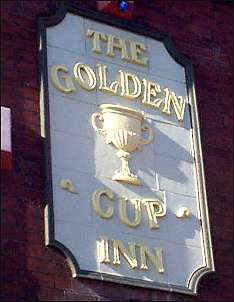 The Golden Cup Inn
the pub name in a stone panel

the magnificent doorway with the green glaze tile surround
---
From Methodist chapel to Spiritualist church to restaurant:

The church was built in 1860 as a Methodist place of worship.
It is shown on the 1898 map on the first page
The church was well attended and formed an important part of the surrounding community for many years. Old Town Road was originally the main road in Hanley until subsequent development changed the structure of the town.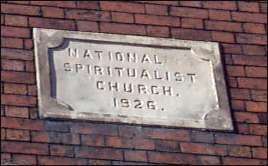 In 1926 it was converted to a Spiritualist Church and
is reputed to be one of the oldest in the country.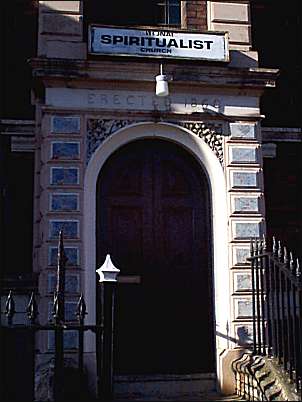 In November 2000 due to the ill health of the former president Muriel Shelley the Church was closed and remained so for a year.
The officers of the Spiritualist's National Union's West Midlands District Council found that the administration of the Church had been inadequate with too few meetings being held. A sustained effort was made by the parties involved to keep the Church open, with new officers being appointed and a new acting committee put in place to attempt to ensure the future of the Church.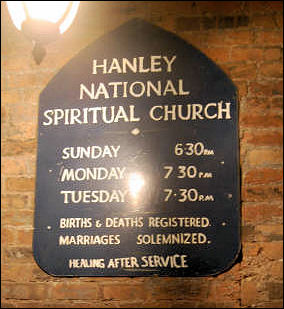 A decision was made in 2003 to close the Church and seek accommodation elsewhere. The fabric of the Church was left in a state of disrepair due to lack of use and lack of funds to carry out essential works.
An agent was appointed to handle the sale of the former Church in the early part of 2006.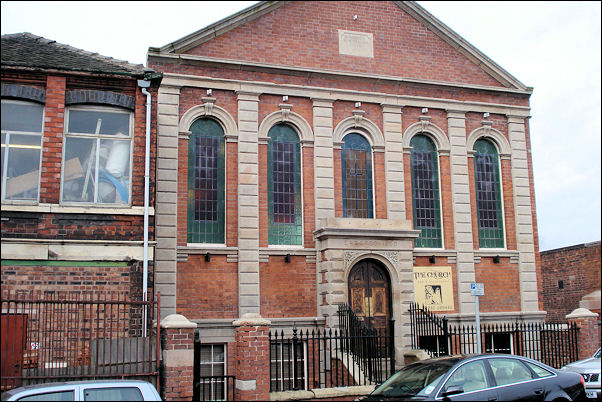 The church was converted into a restaurant - it's wooden vaulted ceiling and stained glass windows, being left intact along with the historic restoration of it's exterior.
The exterior was renovated incorporating sandblasting/cleaning of the stone and brick work to restore the front, side and rear elevations.
Windows that were previously boarded and bricked up were replaced or repaired.
Doorways and doors were refurbished to reflect the historic impact of the building.
Internally the upper level hall of worship was left intact excluding pews and the pulpit to retain the grandeur of the timber vaulted ceiling and stained glass windows. This area was refurbished to form functional leisure space.