The bridle path, Ash Hall
The postal address of this short road is Bridle Path (on the 1937 OS map it was named East Avenue) - at the end of this road is the original bridle path.
The Bridle Path was the route of coal carts from Hanley Hayes Colliery to the Hanley-Cheadle Turnpike Road. The exploitation of the coal seams under the estate - reflected in the names of the fields: "Coal Pit Field" and "Slack Pit Field" - helped to pay for the construction of the new estate buildings and the enlargement of the estate.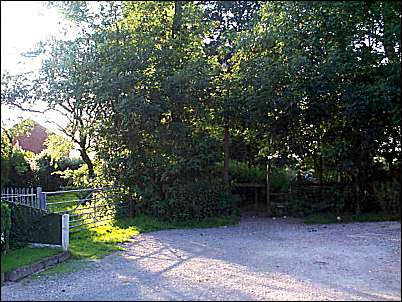 The start of the 'bridle path' at the end of the road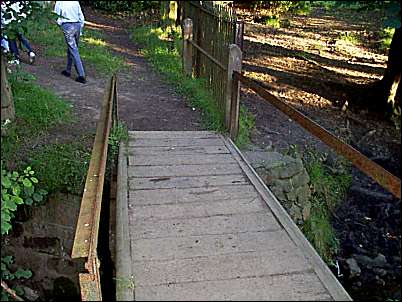 Bridge of the bridle path, over the stream
Coal was transported by cart over a bridge across this stream. Nearby is an old coal shaft in 'Long Field' and the area directly past the bridge is 'Slack Pit Field'.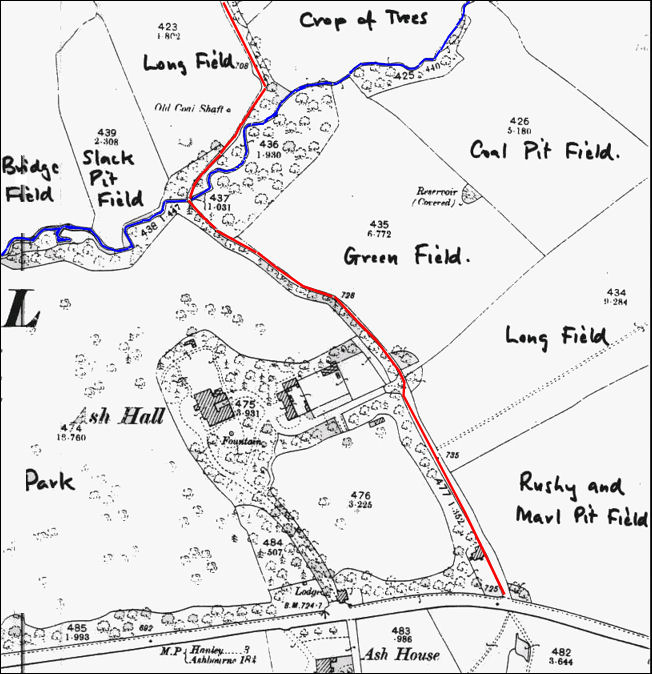 1899 OS map of the Ash Estate
Ash Hall can be clearly located, the red line is the bridle path
and the blue line is the Causeley Book
The field names have been added from the 1845 tithe map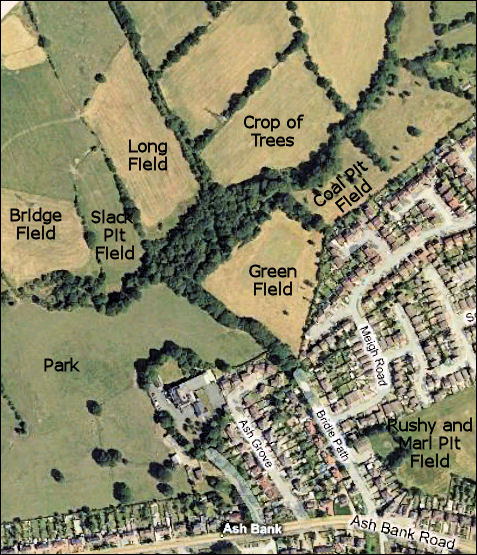 2008 'Live Earth' map of the same area
Most of the fields layout has been retained and the names have
been added to the map.
The original bridle path runs along "Bridle Path" road, through the line
of trees at the end and then along the edge of "long field"